About The Art of Living in Turkey
The Art of Living in Turkey was started by Kimberly in 2021 but really started writing more seriously the end of 2022.
The goal of this blog is to help its readers feel inspired to visit this amazing country as well as learn more about this country that much of the Western world doesn't know well.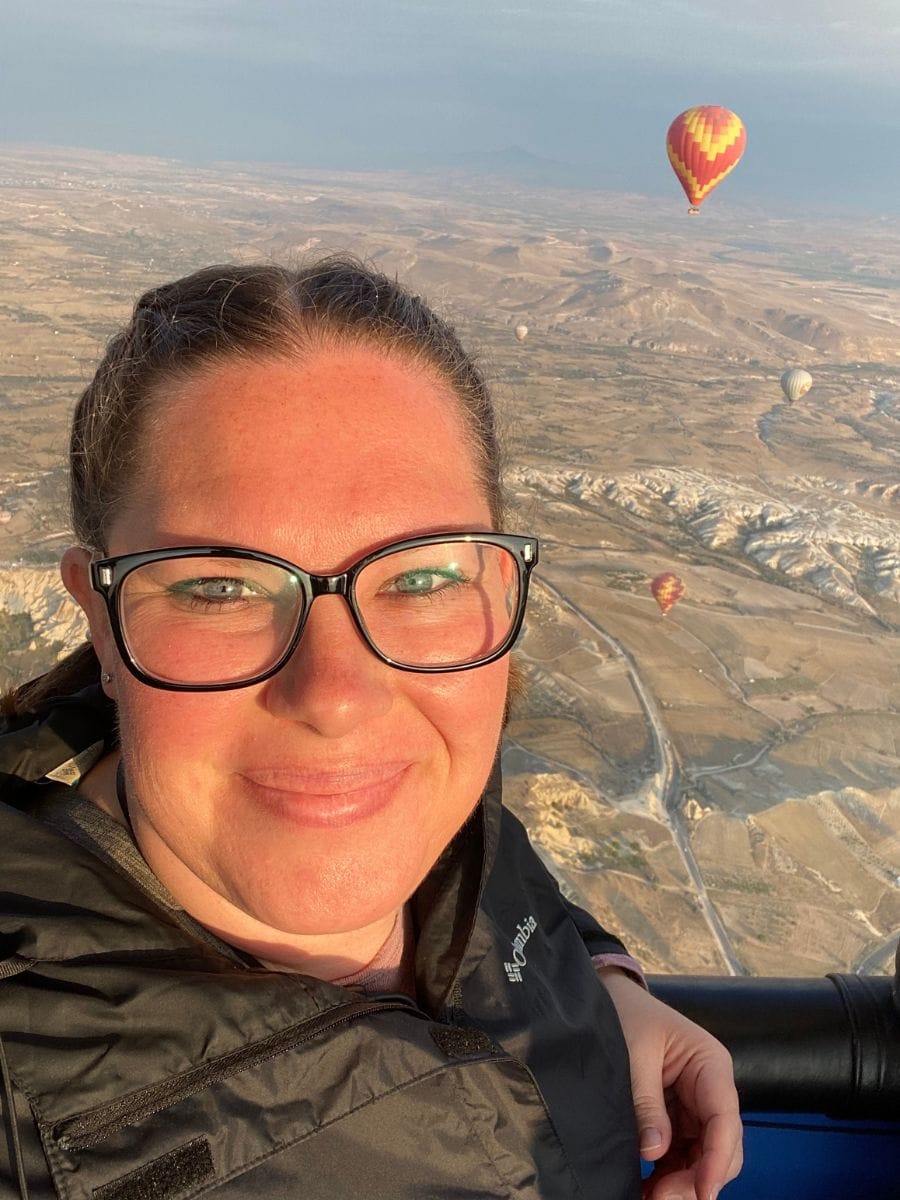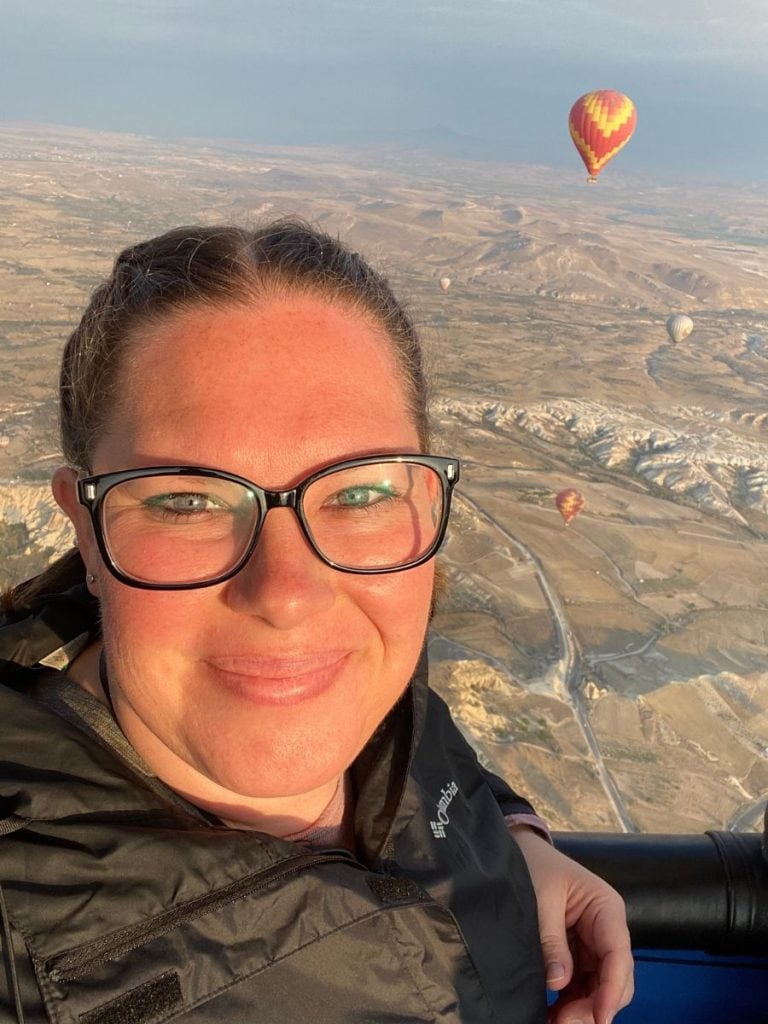 This is accomplished through product reviews, itineraries, travel tips, and stories of others who live in Turkey.
Since 2019, I have been gaining first-hand experience of what it means to be an expat living abroad. There are both pros and cons and I am here to share it all with you.
I am passionate about helping people truly see Türkiye as it isn't what I thought it would be like when I first came. It isn't the Middle East but it also isn't Europe, though some parts resemble it more.
I am passionate about inspiring people to chase their dreams and travel the world. Every trip I have ever taken has made me a more compassionate and caring person, which I think the world needs a little more of these days.
The Art of Living in Turkey features my personal experiences and those of my guest writers.
I strive to create authentic, quality content to help you have the best vacation in Turkey or the smoothest transition as you move.
the Art of Living in Turkey Audience
My readers are mostly female travelers looking to visit or move to Turkey.
They love more than just the typical sites and sounds, enjoying adventures off the beaten path. They are from English-speaking countries and have varying entertainment interests.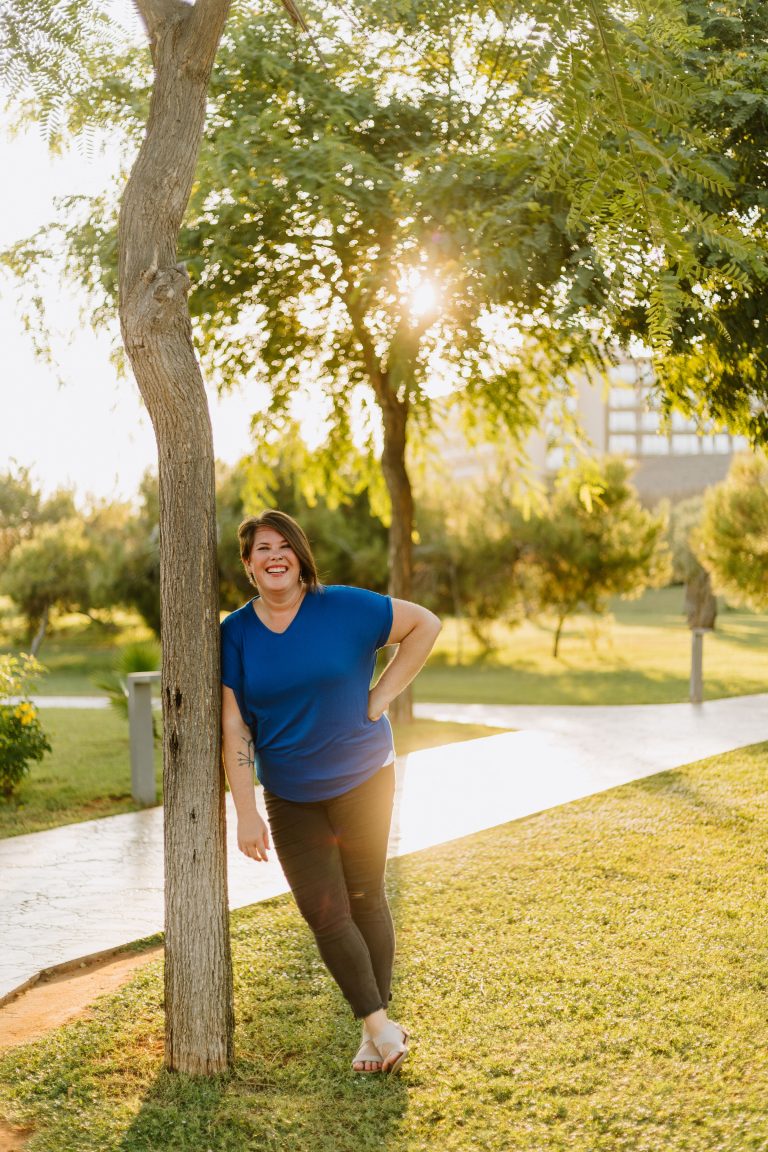 Blog Statistics
91% Organic Traffic
DA 16
45+ Email Subscribers
How I can help you
Blogs offer an imaginative avenue to establish authentic bonds with clients. The Art of Living in Turkey leverages captivating posts to distinctly showcase a brand or location, namely Turkey.
While the website is still growing, it is growing quickly with every post added. I value quality SEO and quality, valuable content.
Whether you operate in the travel industry or provide travel-associated goods/services, don't hesitate to reach out to me for an impartial review.
I am eager to collaborate with businesses and blogs that strive to engage with the same passionate travelers as my audience.
I am also accepting guest posts. You can see the guidelines below.
Ready? Reach me at kimberly@theartoflivinginturkey.com.
Disclosures and Values
The Art of Living in Turkey's highest value is the readers. I don't stand for plagiarism or intentionally deceptive practices. I won't accept sponsorships or partnerships that don't help the readers. If we work together it is because it will be mutually beneficial for all parties involved.
The Art of Living in Turkey doesn't pay to test products and all sponsored posts must be disclosed as per the Disclaimer policy.
Guest Post Guidelines
Please submit all guest post inquiries to kimberly@theartoflivinginturkey.com
Write Original Content
I have a zero-tolerance policy for plagiarism. I don't mind AI-supported blogs but they need to sound like you. You should do your own research and make sure all information is true and up to date. If this isn't followed, you won't be published nor will you have the opportunity in the future.
don't copy others' headlines
not previously published on your website or anywhere else
use unique to you metaphors that you haven't used before
Write Good Content
Write something that you would want to read. This is a guest post but the better it does, the better it helps you as well. 2000 words min. Make sure it is comprehensive and fits the search intent of the keywords used. Make sure keyword research is completed and matches what my website can actually rank for.
Use good SEO practices

Introduction

Use keywords in the first sentence
Use SPEAR framework for intro structure

Body

New paragraph every time you would take a breath while reading (2 lines usually)
Use keywords (main and secondary) in H2, H3, and H4 headings
Link to external, non-affiliate websites
Include 2 links back to other posts of yours if over 2000 words (3 links if between 2000-3000).
if you include numbers/statistics/etc make sure you cite your sources.

Conclusion

Write a clear and succinct conclusion.
Include a CTA in the heading

If you use AI to help, make sure it fits your voice and doesn't sound artificial.
Please Include with Content
a short bio about yourself
a link for your website or LinkedIn profile, whichever you prefer
3-4 photos that go along with the content of the article
profile picture of yourself
Submission of Post Logistics
Submit a guest post pitch

Include a topic, the keyword you want to shoot for, when you think you could get it completed, and why you think it would be a good fit for my blog.

After we agree on a topic, deadline, and title you can proceed with writing your article.
You can submit your draft/article via Google Doc. Make sure you make the share settings: 1. anyone with the link and 2. Access – can edit.
I will make any edits that I feel need to be made, so please keep an original copy if you want one.
I will post your article and provide you with the links.
Send all submissions to kimberly@theartoflivinginturkey.com with "Guest Post Pitch" for the subject.