What is the Best Route from Istanbul to Fethiye? (2023)
Have you been wondering how to get from Istanbul to Fethiye? I've got you covered!
The Art of Living in Turkey contains affiliate links and is a member of the Amazon Services LLC Associates Program. If you make a purchase using one of these Amazon links, I may receive compensation at no extra cost to you. See my Disclaimers for more information.
As a resident of Istanbul, Turkey, I have had the pleasure of visiting Fethiye multiple times.
It is a beautiful city located on the pristine Mediterranean Sea. The easiest and fastest way to get there is by taking a one-hour flight from Istanbul to Fethiye.
However, if you are looking for an adventure, the drive takes roughly 8 hours and passes through some stunning historical sites and quaint villages along the way.

Living in Turkey has allowed me to travel from city to city easily and cheaply.
I always enjoy talking to tourists who want to make the most of their time here, so I can recommend the best places they need to visit and activities to do while they are here.
With its breathtaking natural beauty, rich culture, and warm hospitality, Fethiye should be on everyone's bucket list!
5 Must-Have travel accessories
3 Best Routes for a trip from Istanbul to Fethiye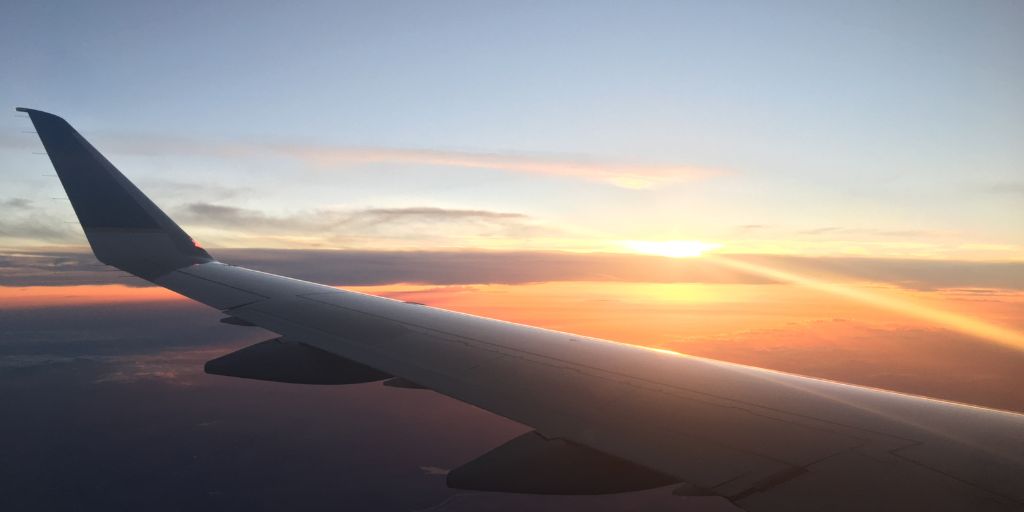 1. Flight from Istanbul
Flying between Istanbul and Fethiye is the quickest and typically cheapest way to get to the beautiful southern part of Turkey when you're pressed for time.
Plus, flying is a great way to experience some spectacular views of Turkey's countryside!
There are two airports in Istanbul, one on the Asian side (SAW) and one on the European side (IST), where flights leave daily – so there's plenty of competition and affordable prices.
This is nice because you can just fly out of the closest airport.
I live on the Asian side so I fly through SAW whenever possible because it is an easy metro ride away for me.
With so many diirect flights available, you can easily find one that fits your budget and schedule. Both Turkish Airlines and Pegasus have multiple flights a day.
I will note that there isn't an airport in Fethiye. You will need to fly into Dalaman Airport.
I do recommend renting a car while in Fethiye and you can read all about my thoughts on visiting Fethiye with some more tips for that part of your trip.
From high above, you can spot lush green hills and ancient ruins that line the coast, breathtakingly beautiful reminders of a culture with a rich history.
So if you're looking for a fast and fun way to explore the southern region of Turkey, hop on a plane and fly from Istanbul to Fethiye for an unforgettable journey!
It is the fastest, most convenient way to travel in Turkey. Here are the top 3 benefits of flying between these two cities:
It provides you with stunning aerial views of the Bosphorus and Mediterranean Sea.
The flight time between these two cities is less than an hour, making for a very efficient trip.
It is also a cost-effective way to travel, especially when compared to taking a road trip.
Average Ticket Price: $80-130 round trip
Travel Time: Flight time is around an hour. Travel time to the airport will greatly be affected by where you are coming from and which airport you go to.
Best For: someone who doesn't love long road trips or is pressed for time
Istanbul to Fethiye is a popular route for tourists, but what many don't know is that the journey can be done overnight on a bus which takes 12 hours!
Sure, you won't have the luxury of a plane ticket or your own vehicle, but it's an incredibly affordable way to get from one city to the other – and you can even catch some Zs on the ride.
It would be an adventure! It is a direct bus in that you don't have to change buses bu there are mamny stops along the way.
Plus, you get to experience local Turkish culture firsthand, with locals talking and laughing in their native language.
The scenery along the way is stunning as well. You pass through lush green valleys surrounded by towering mountains.
While I haven't taken the bus, I have driven and seen the beautiful scenery along the way. For me, the time it took wasn't worth saving a few bucks.
The views are definitely worth staying awake for if you can manage it and if you take one during the day.
Here are the top three benefits of taking the bus to Fethiye:
Bus tickets can be slightly cheaper than plane tickets and they can take you anywhere within a reasonable distance.
Traveling by bus gives you more time to appreciate your surroundings and enjoy the sights and sounds as you go along your journey.
Depending on your budget, there are different types of buses available ranging from regular economy class buses to premium luxury coaches with comfortable seats and air-conditioning. Most have Wi-Fi on board.
By taking the bus to Fethiye, you get an authentic experience that will stay with you for a lifetime!
Average Ticket Price: $35-$50 one way / $70-$100 round trip
Travel Time: 12ish hours
Best For: Someone wanting to save every penny possible and has lots of time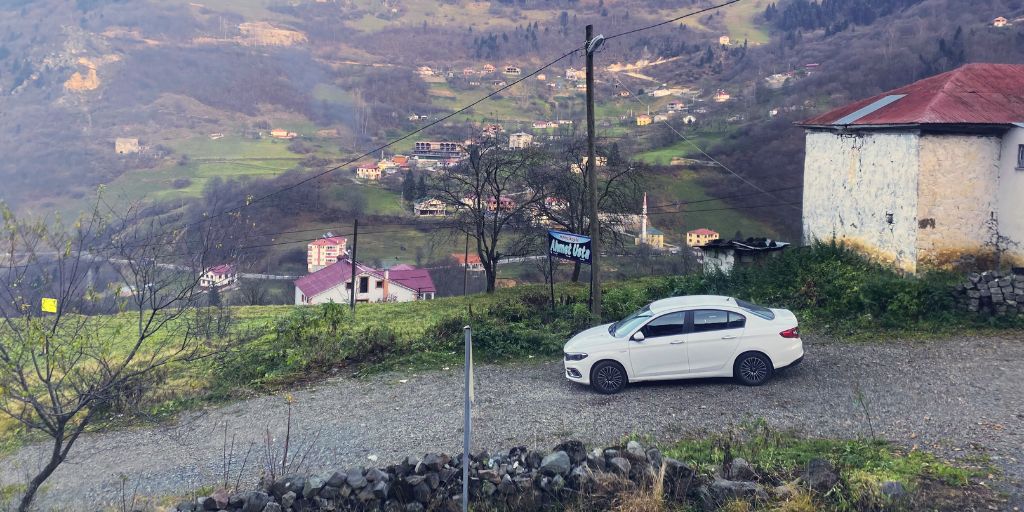 Travel from Istanbul to Fethiye may be expensive, but it offers the most flexibility for adventurous travelers.
You can make the trip in 8 ish hours, or you could take your time, stopping at places along the way that catch your eye and exploring as much as you'd like.
With a car, you can turn off down any road that catches your attention and see what hidden gems it holds – whether it be a small town with incredible views of the sea, or an ancient ruin tucked away in some mountain pass.
Taking a road trip is certainly different than taking a flight or bus; you get to become part of the journey instead of just being an observer.
Living in Istanbul can be hectic and sometimes it's nice to get away for a break. Driving from Fethiye to Istanbul is one of the best ways to do this, as it offers a number of benefits.
The ability to explore parts of Turkey you would miss if you flew straight there. The journey allows you to stop at different towns and cities along the way, giving you a more rounded experience of Turkish culture.
You can take different routes to and from Fethiye and see more of Turkey than you would be on either a plane or a bus.
It takes less time to drive straight there than to take a bus.
Price: Gas – $90-130 / Car Rental – depends on how long you have it but roughly $15-20/day
Travel Time: This will vary drastically depending on how much you stop but if you drive straight through, it's 8h-ish drive
Best For: a small group who wants to explore and has a bit of time to play with
Sample Itinerary
When I drove to Fethiye we took a route through Eskisehir but took this route in reverse on our way back to Istanbul.
There are so many places you could stop and see along the way. Make it your own and have a blast.
Day 1
9:00 am leave Istanbul and head to Iznik (2 hours) – Enjoy lunch and a look around the ancient city of Nicea
1:30 pm leave Iznik and head to Izmir (4 hours) – Enjoy dinner and an overnight stay in Izmir. If you want to stay on the beach, head a little further south to Kusadasi and enjoy a night there instead.
Day 2
9:30 am leave Izmir/Kusadasi and head to Ephesus (1 hour) – Beat the crowds and check out the amazing ancient city of Ephesus and enjoy lunch before you head out.
1:30 pm leave Ephesus and head to Marmaris (3 hours) – Enjoy the incredible views of the beaches in Marmaris. Stretch your legs and have a nice Turkish coffee.
5:30 pm leave Marmaris and head to Fethiye (2 hours) – Enjoy dinner and a good night's sleep before exploring the city!
---
Frequently asked questions About HOw to go to Fethiye from Istanbul
How do I get from Istanbul to Fethiye?
You can get from Istanbul to Fethiye by taking a bus, a domestic flight, or renting a car and taking a road trip. The bus journey takes around 12 hours, the flight is about 2 hours and it is 8.5 hours to drive.
Is there a train from Istanbul to Fethiye?
Unfortunately, going from Istanbul to Fethiye by train is not an option. You could take a train from Istanbul to Eskisehir and transfer to another train only to then catch a bus. It would not be an enjoyable trip as it would still take 12 hours.
How far is Fethiye from Istanbul?
By plane, it is about 303 miles. By bus, it is about 537 miles. By car, it will vary depending on which route you take but somewhere like 493 miles.
Is Fethiye cheaper than Istanbul?
Fethiye, in most ways, is cheaper than Istanbul. Most places will be cheaper than Istanbul since Istanbul is the main city in Turkey.
How many days are enough for Fethiye?
3-4 days is enough for Fethiye, especially if you have a car and can get out and see the surrounding sights. It is definitely worth seeing other sites that are close by.
Final Thoughts on getting to Fethiye from Istanbul
Fethiye is a beautiful place to explore and there are a variety of ways to get there from Istanbul.
Talking to travelers along the way can provide unique insight into the culture of Turkey, and give you even more reasons to come back and explore again.
Whether you're looking for an adventurous journey or a leisurely one, taking your time and speaking with people can help make traveling much more enjoyable.

While flying is the quickest way to get between cities, driving will show give you the most freedom to see all the places you need to visit. The choice is yours.
So what are you waiting for? Take the plunge and go explore!
Read More:
Turkey vacation basics
When I plan a trip these are the websites I use. Hope they help you plan your next adventure as well!
FLIGHTS: I am a huge fan of Skyscanner and WayAaway.
VISAS: You can use the free e-visa portal here but for a few extra dollars you can use iVisa and someone else will handle any issues that may come up.
E-SIM: When I traveled to SE Asia I discovered e-sims and I'm never going back. Airalo has been easy and cheap!
TRAVEL INSURANCE: I use TravelInsurance.com for my trips abroad.
CAR RENTAL: I have loved working with Discover Cars when I rent cars in country.
ACCOMMODATION: Find the best Turkey hotel deals on Booking.com.
CITY TOURS & DAY TRIPS: You can browse GetYourGuide's website to find just the tour you're looking for!