15 Top Reasons to Visit Turkey For Your Next Vacation (2023)
Looking for a few good reasons to visit Turkey? I have 15 for you!
The Art of Living in Turkey contains affiliate links and is a member of the Amazon Services LLC Associates Program. If you make a purchase using one of these Amazon links, I may receive compensation at no extra cost to you. See my Disclaimers for more information.
If you don't already have your own list of reasons to visit Turkey, you will after reading this.
Truly one of my favorite things about Turkey is the diversity within such a small space.
And by small space, I mean that Turkey is roughly 1.25 times the size of Texas. So comparatively speaking, fairly small.
Compared to other countries, however, it is similar in size to Chile and just over 25 times the size of Belgium. So size is quite relative.
While I do live in Turkey, this list can't possibly be exhaustive but I hope this list of reasons why you should visit Turkey will help you see just a little of the beauty of this country.
Many have this misconception that Türkiye is a third-world country or part of the Middle East. Okay, well technically it is part of the Middle East but it doesn't feel anything like the Middle East.
If you don't know anything about this country, this post will help you understand why you should definitely add it to your bucket list of places to see.
So let's jump in and see why I think you should travel to Turkey.
1. Turkish Hospitality
Turks are known for their hospitality. You can see it no matter where you are but it feels the most genuine and precious when you get away from the touristy hubub.
If you ever get a chance to do a cooking class in a small town, do it!
You can also stop by a local shop. If you have any Turkish it will help you even more. I have a blog on Turkish for tourists to help you get started.
The Turkish people have a rich hospitality which looks like:
serving you food and tea when going to someone's house
being offered tea by your local pastry owner across the street while you wait for your taxi
not leaving you to figure it out on your own but making sure you are taken and helped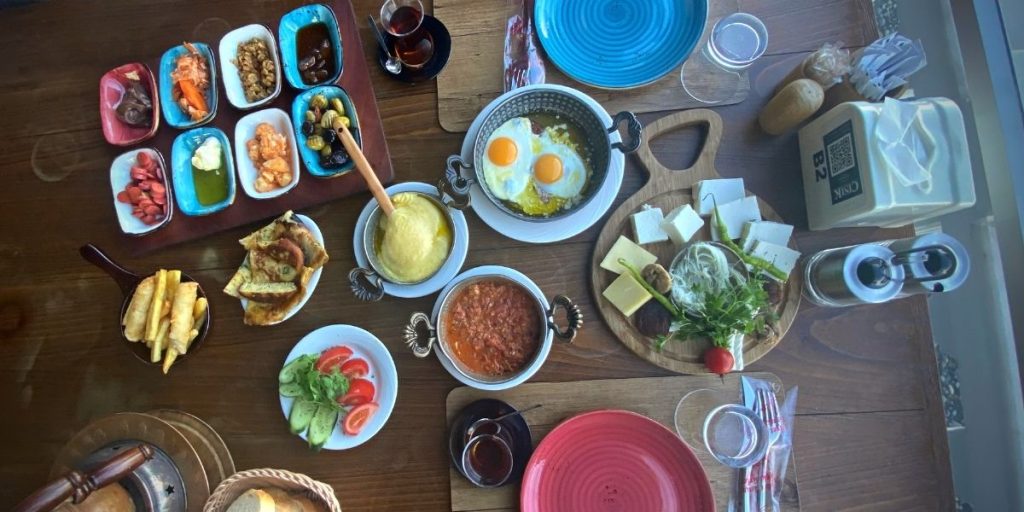 2. Delicious Turkish Cuisine
Turkey is also known for delicious foods and desserts and drinks.
One of my favorite things to do, especially if you are traveling around the country a little bit, is to try the same food in different regions.
For instance, Manti, a handmade Turkish ravioli-type dish, is so different depending on the region.
If you go to Istanbul you will typically see it covered by some yogurt and a bit of a chili sauce. If you go to Kayseri, Cappadocia, it will be more like a soup.
And my favorite, if you go to Sinop, it's simply got some butter and walnuts on it.
You will be able to get a feel for the flavors in different parts of the country.
Make sure you try the Turkish National Dish, the Kebab, wherever you go!
3. UNESCO Archaeological Sites throughout the country
Another reason to visit Turkey is the long list of UNESCO sites. There are 19 UNESCO World Heritage Sites throughout Turkey.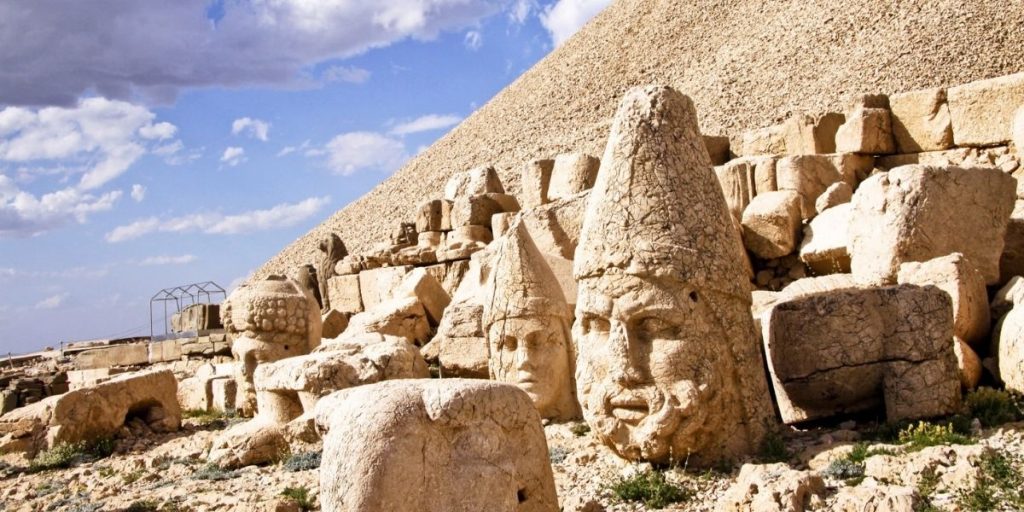 Hagia Sophia
This incredible architectural feat was originally a Greek Orthodox Christian Cathedral built in the 500s. It is still standing to this day.
Through the years it was converted to a mosque then a museum and now back to a mosque.
That being said, make sure you know what to wear when you go to the mosque as well as when to go, i.e. not during the 5 prayer times. Th
Ephesus
One of the most well-known ancient cities in Turkey.
Though it is only one of the 7 churches from Revelation in the Christian bible, it's the only one on the World Heritage List.
You can easily spend a few hours wandering around places where Paul walked or what ancient construction was like.
One of my favorite spots is the terraced home exhibition. It is an extra fee that was well worth it in my opinion.
You will also be able to see the epic Library of Celsus. Make sure you read the plaque inside as it talks about how they built it so as to make it look taller than it was. Ingenious.
There you can see these ancient terraced houses built into the hill. Fascinating!
Göbekli Tepe
This ancient site is believed to provide insight into the religious beliefs and lifestyles of people who lived in Upper Mesopotamia some 11,500 years ago.
That's a long time. It is located in the mountains of the Southeastern Anatolia region and is known for its distinctive T-shaped pillars that are covered in carvings of animals.
If you have some extra time on your hands or love seeing really old places, this is probably up there on the age scale.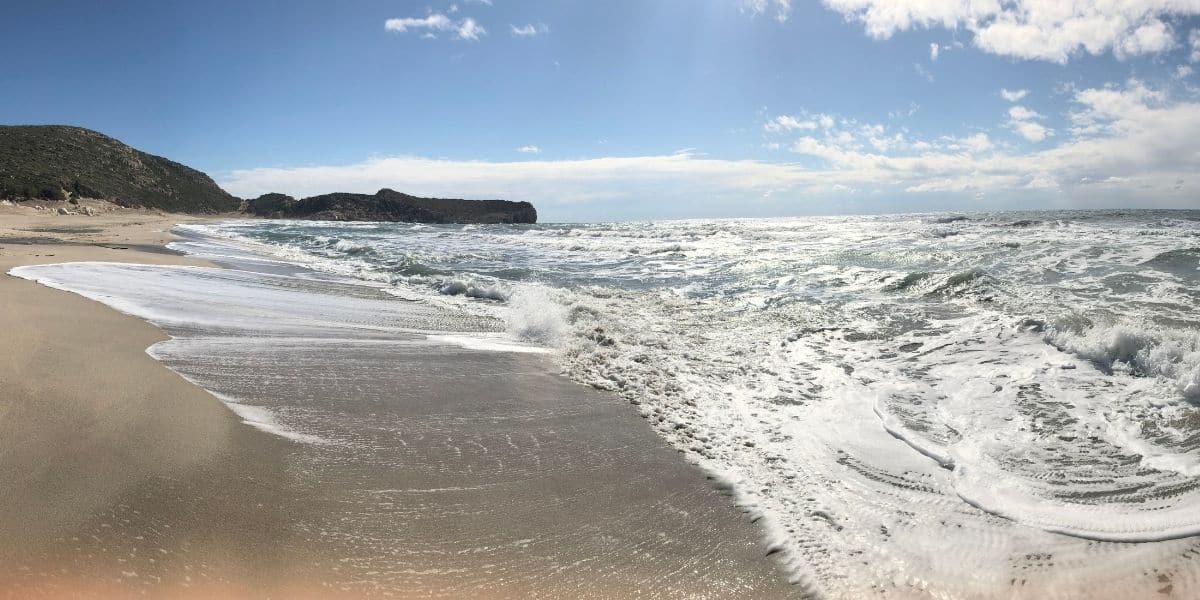 4. Beautiful beaches along the Turkish Riviera
The beaches along the Turkish Riviera are some of the most beautiful beaches in the world.
If you are along the Mediterranean, the water is typically warmer than that of the Aegean Sea.
It is also interesting to see that not all beaches are the same in Turkey. Some are white powdered sand, some are tiny pebbles, and some are bigger rocks.
Google Maps is helpful for figuring out if it is the type of beach you want to go to.
Some of my favorites are below. You can't go wrong with these!
Çeşme in İzmir
Ölüdeniz in Fethiye
Konyaaltı in Antalya
5. Istanbul – Ancient city that spans two continents
This is such a fascinating ancient city that spans two different continents, Asia and Europe. You can even take a private cruise through the Bosphorus and explore from the water!
It is the city once known as Constantinople and carries with itself, even now, the rich history in its ancient ruins left from long ago.
You can wander buildings hundreds of years old, drink Turkish coffee and chat with the local shop owner or simply wander around and see the interesting mix of modern mingling with the ancient.
There is so much to say about this incredible city! Learn more about where it is located.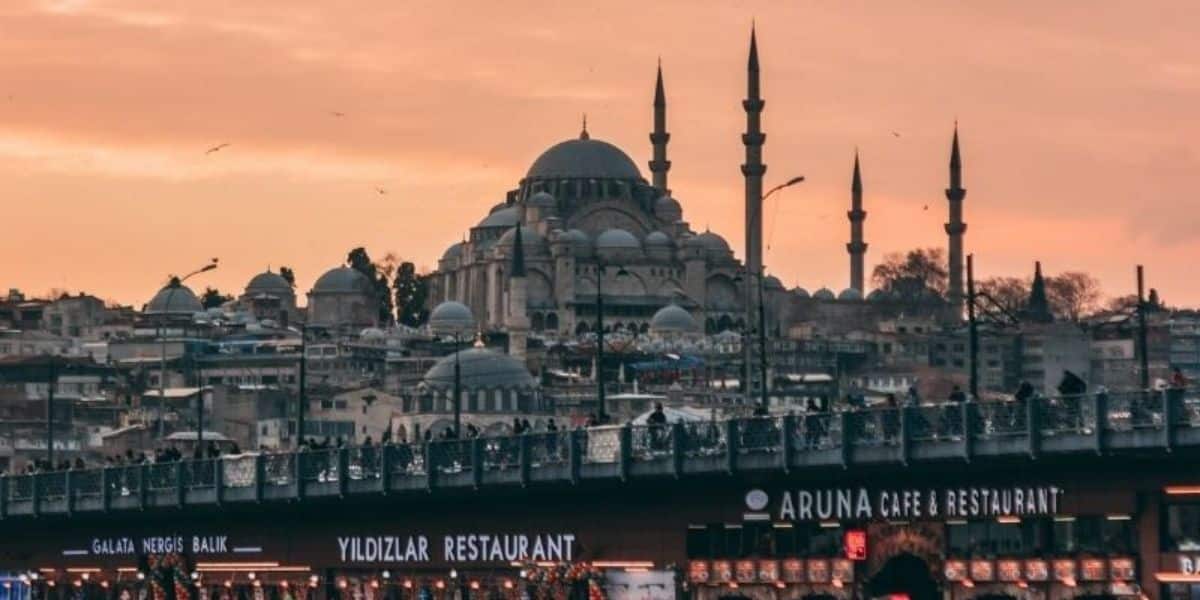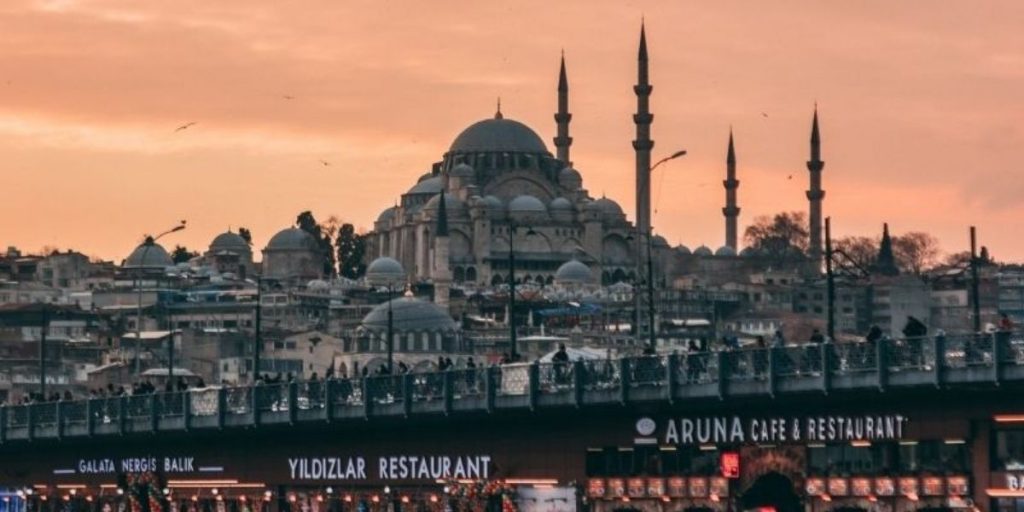 6. Ancient sites and cities
Besides the UNESCO World Heritage Sites, there are also other ancient places.
There are places like Kayaköy that were deserted in the great exchange following the First World War.
Sumela Monastery
This is one of those historical sites that is so worth seeing. It is tucked up in the mountains in Trabzon in the Black Sea region.
This monastery is believed to date back to the mid-300s.
If you head up here, don't miss it but make sure you call ahead of time because there is often a lot of reconstruction and repair as it is a truly an ancient site.
If it is closed, you can still go up to it, you just won't be able to enter it.
Laodicea
This is another one of the seven churches of Revelation. This is personally my favorite. It will take you a few hours to walk around as well if you see all the things.
If you're into ancient and old churches, the restoration of this one is stunning. You can see the mosaics on the floor and the general structure of how it was built. It's quite enjoyable.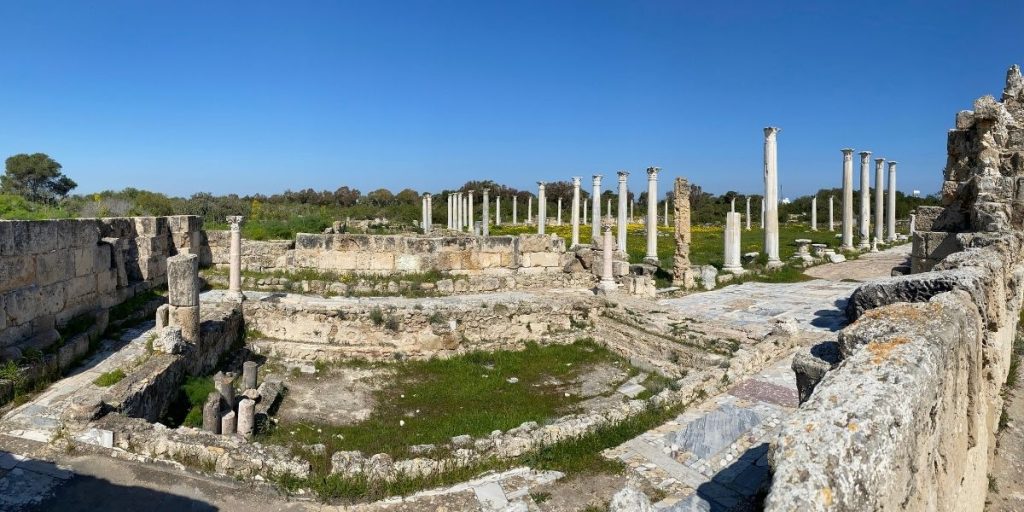 7. Quaint towns
There are always quaint towns tucked just off the beaten path.
What comes to mind especially is all the small mountain towns you can find in the Black Sea region over in Rize.
If you get to visit a small town, it is truly like stepping back in time. The time moves even slower and things are a bit more natural. It is a genuinely enjoyable experience.
There is also Sirince close which is close to Ephesus. It is a small town known for its sweet wine.
8. Hamams – Turkish Bath House
If you're into spas, you absolutely must try a hammam before you go! There is often a hamam at the bigger and nicer hotels.
There are also stand-alone hamams. This is probably one of the best things to do when you visit Turkey.
My favorite and the one I frequent monthly is located in Kadikoy, called the Aziziye Hamam. The important thing to note is this is a place many locals go to.
The prices are incredibly reasonable and they give a great scrub down.
I like a good strong massage so their light massage didn't do it for me but if you like something light and soft it might be for you.
If you prefer something more upscale but still reasonable you can check out the Cağaloğlu Hamamı.
And a truly incredible experience check out the Hürrem Sultan Hamam which is located conveniently in between the Hagia Sophia and the Blue Mosque.
9. Natural wonders
For all you nature lovers out there, there are some incredible natural beauties throughout Turkey. There are so many mountains and lakes and parks. You're going to love it!
Pamukkale
This is such an interesting place. It is technically on the UNESCO World Heritage Sites list but it is a natural formation of terraced basins.
You'll see petrified waterfalls and can feel the warm calcite-laden waters that have formed this unique and natural beauty.
While you're there, don't forget to check out Cleopatra's pool which you can read more about below.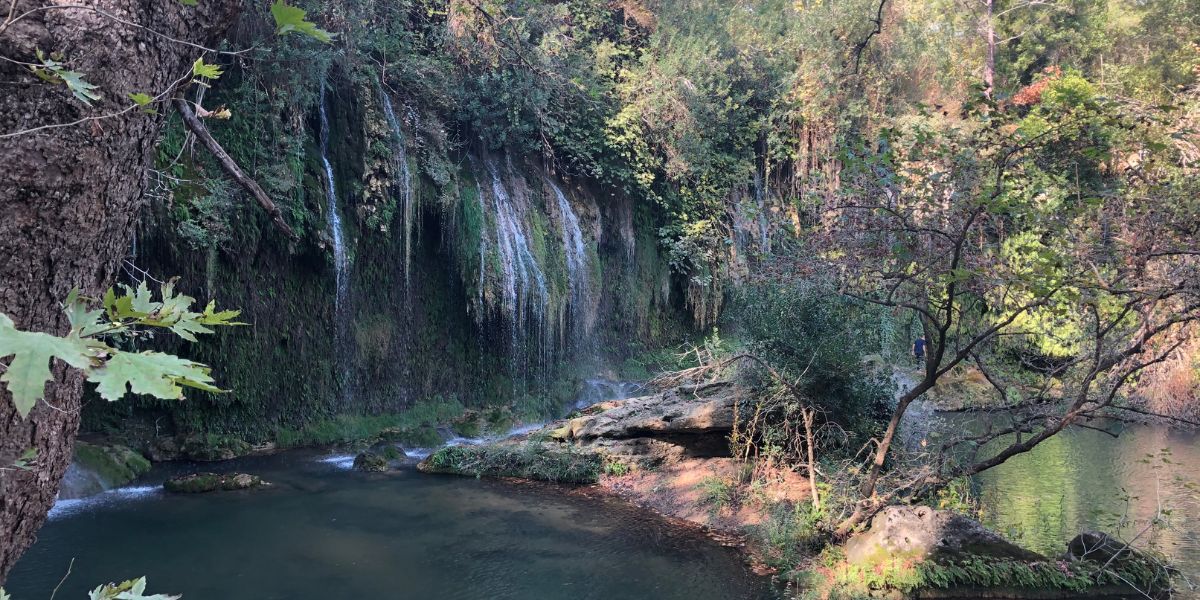 National Parks/Mountains
There are so many national parks and mountain ranges here as well. There are places for skiing, hiking, camping and more.
Make sure that if you head to the National Parks or mountains you rent a car. It will make life so much easier!
You can find the different National Parks on Google Maps but there are some in Fethiye, Black Sea, Cappadocia, outside of Istanbul, and more. Find one that suits you and enjoy.
10. Hot Springs
There are many different places that you can go for hot springs in Turkey.
There are ones that are well maintained and then others that are more natural. Either way, you will be able to experience the relaxing atmosphere and warm water.
Cleopatra's Pool
Cleopatra's pool is located up by Pamukkale. If you are thinking of doing one or the other, they are both worth seeing.
One of the fun things about Cleopatra's pool is that there are ancient ruins in the water that they have left there.
So as you float in the warm water and let your body heal a bit with all the minerals, you also get to see some history below your feet!
Yalova Hot Springs
Over in Yalova, there are more hot springs. We went to the Yalova Thermal Hotel while were there to swim in the hot thermal water.
We didn't stay here just did a day pass but you can stay there and the thermal pools are included.
What I loved specifically about this place was they had this pipe over in the corner with really cold water.
You could just stand in front of it and almost cool down a bit before you were back in the warm water again.
There are other places for hot springs in Yalova as well if you're looking for something a bit different. Happy hunting.
11. Unique Beauty of Cappadocia
There is so much unique beauty here in Turkey. Places like Pamukkale. Like the cliffs of the Black Sea region. Or even the abandoned cities throughout the country.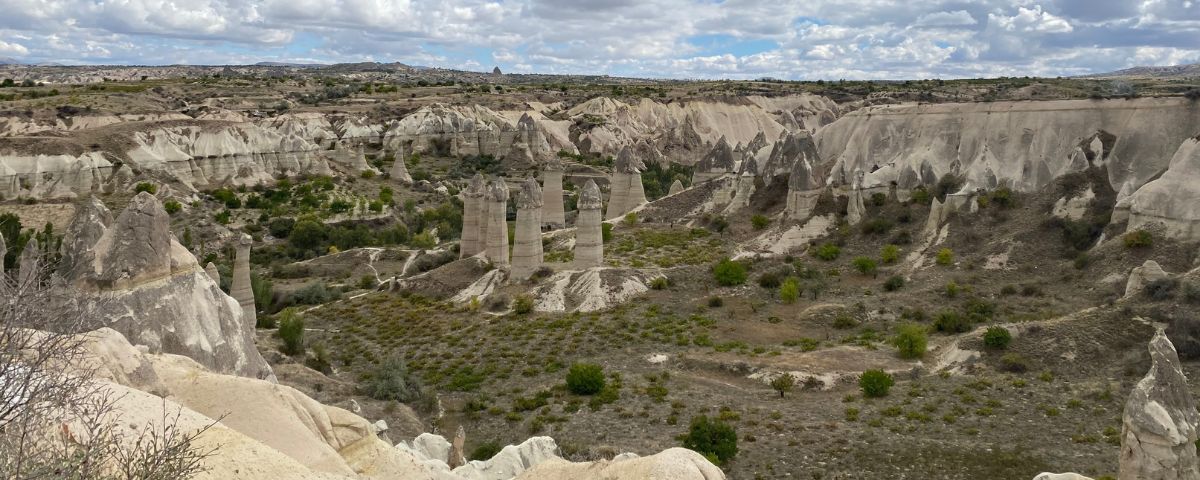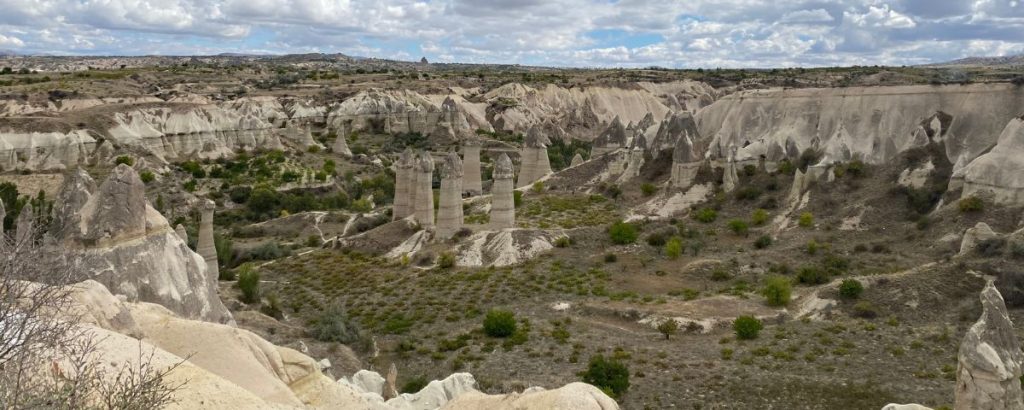 But there is also Cappadocia. With its fairy chimneys and caves carved into the side of the mountains, you will see something truly unique.
As you wander through the sites of Cappadocia you will be transported back in time to a different world.
There are even multiple underground cities where entire people groups built for themselves these homes to escape the terrors of the time.
To this day you can see their ingenuity and innovation.
Cappadocia is also home to epic hot air balloon tours where you'll get to see so much of this incredible landscape from the most epic view.
12. Shopping
I am not a huge shopper but if you are, you will find some incredible shopping in Turkey. In fact, people come from surrounding countries and do shopping here in Turkey.
People from around Turkey visit Istanbul specifically to spend a weekend shopping then go back home.
While there are not as many international options in a lot of ways, there is quite a selection still. There are two main places I would say that people shop.
Grand Bazaar
The Grand Bazaar was built in 1455 A.D. It spans a massive 61 streets and has over 4,000 shops! It is considered the world's oldest and biggest covered market.
The prices you'll find inside are nearly double sometimes what you can find if you step just outside but it is still worth seeing.
If you need some ideas for gifts or want a few tips on how to haggle, don't miss this blog.
My preference is to shop outside of the grand bazaar.
You go outside toward Eminonu and all the way to Eminou ferry port you will see the same types of shops as you saw inside just with better prices. It is after all where the locals shop.
Malls
Then there are the many malls that are littered throughout Turkey. There are some incredible ones that include a mini theme park inside like the Mall of Istanbul.
There are others that are just nice and big. Then there are some that are brand new and small.
You won't tired of places to shop until you drop. If you want to look for them on Google Maps, my recommendation is that you use AVM Istanbul to start.
That simply means alisveris merkezi. The literal translation is essentially the center for taking and giving.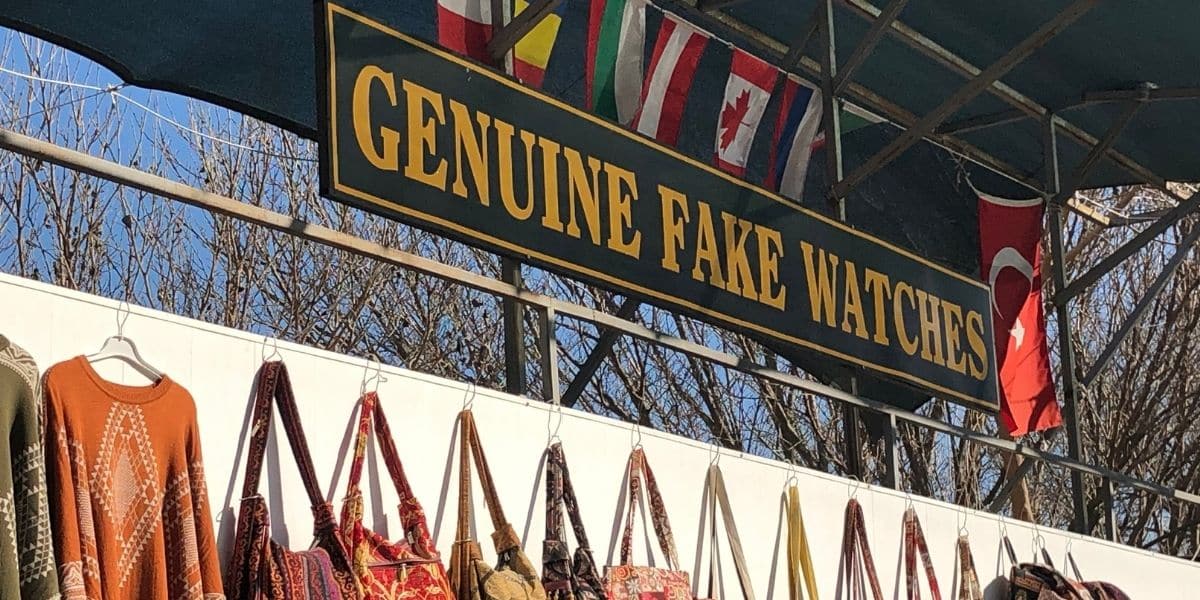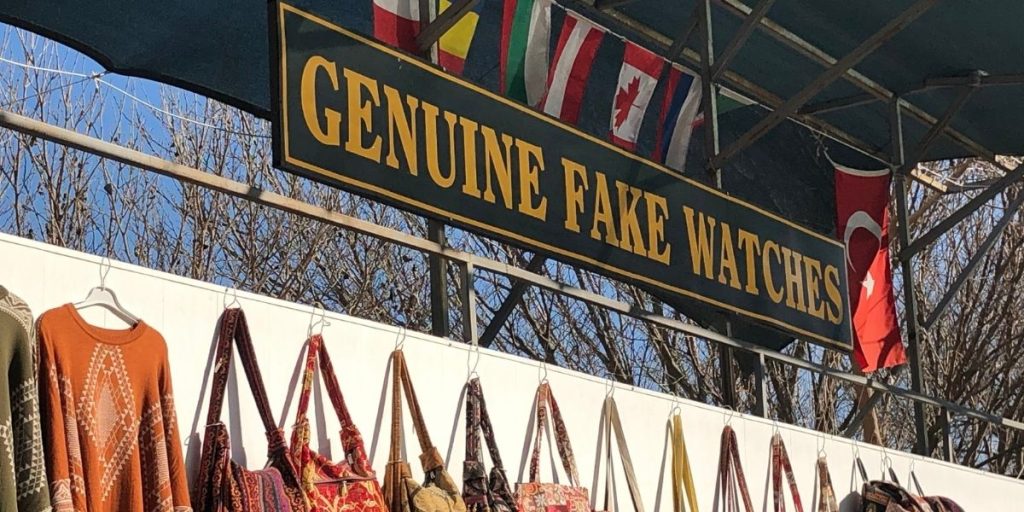 13. Sports
For all the adrenaline junkies out there, you can also do a variety of adventure sports and activities like kayaking, scuba diving, paragliding, jet skiing and so much more.
There are many different places for all the things.
Fethiye has some of the best paragliding so I have been told. I was down there showing a friend around Turkey and there happened to be a massive paragliding event.
People had come from all over the world and they would take off one after another off the top of the cliff. It was so incredible to observe.
Regardless of where you are going in Turkey, you will be able to find something to suit your need for adventure.
14. Budget Friendly
The economy in Turkey has been strong for a while but in recent years between the pandemic and other factors, the economy has taken a strong hit, just like everywhere else really.
This means your dollar will go farther than it would in the States, though maybe not as far as you might think because of inflation.
You can check the current exchange rate to get a feel for what to expect.
15. Rich History
If you are a history buff, you will love the variety of history this place holds. So many different cultures settled in Turkey and it still bears the marks in many ways from each one.
There are places from ancient Christian times, Ottoman days, and different parts of Turkey that were under the control of the Roman and Byzantine empires. I'm not a history buff but it is all still quite fascinating.
Come and enjoy a tour led in English and soak up all the historical facts. I live here and I am still discovering all the time!
---
If you're thinking of your next vacation, you won't run out of things to do in Turkey. I highly recommend it!
If you're new to my travel blog, have a look around and see some of the regions you can visit or the epic experiences you can have or the delicious food you can eat.
Is there anything you think I left off this list of reasons to visit Turkey?
Read More:
Turkey vacation basics
When I plan a trip these are the websites I use. Hope they help you plan your next adventure as well!
FLIGHTS: I am a huge fan of Skyscanner and WayAaway.
VISAS: You can use the free e-visa portal here but for a few extra dollars you can use iVisa and someone else will handle any issues that may come up.
E-SIM: When I traveled to SE Asia I discovered e-sims and I'm never going back. Airalo has been easy and cheap!
TRAVEL INSURANCE: I use TravelInsurance.com for my trips abroad.
CAR RENTAL: I have loved working with Discover Cars when I rent cars in country.
ACCOMMODATION: Find the best Turkey hotel deals on Booking.com.
CITY TOURS & DAY TRIPS: You can browse GetYourGuide's website to find just the tour you're looking for!