National Flower of Turkey: The Stunning Tulip Its Power
Have you ever wondered about the significance of the national flower of Turkey? I've got you covered.
The Art of Living in Turkey contains affiliate links and is a member of the Amazon Services LLC Associates Program. If you make a purchase using one of these Amazon links, I may receive compensation at no extra cost to you. See my Disclaimers for more information.
So if you don't already know, the tulip is the national flower of Turkey.
While that may not surprise you, it may in fact surprise you that the Netherlands actually got their tulips from Turkey and not the other way around.
The tulip was cultivated throughout Central Asia and really took off in the Ottoman Empire in the 16th century.
It became the most coveted flower in the empire and symbolized their power. It was replicated in paintings, buildings, pottery, and clothing.
Eventually, it was taken to the Dutch and they soon had their own "Tulip Mania" as they fell in love with this flower's beauty.
I have absolutely loved seeing the tulips here in Istanbul and wish the season lasted longer.
Now that we know how tulips became so important, let's look at the significance of this flower throughout this culture.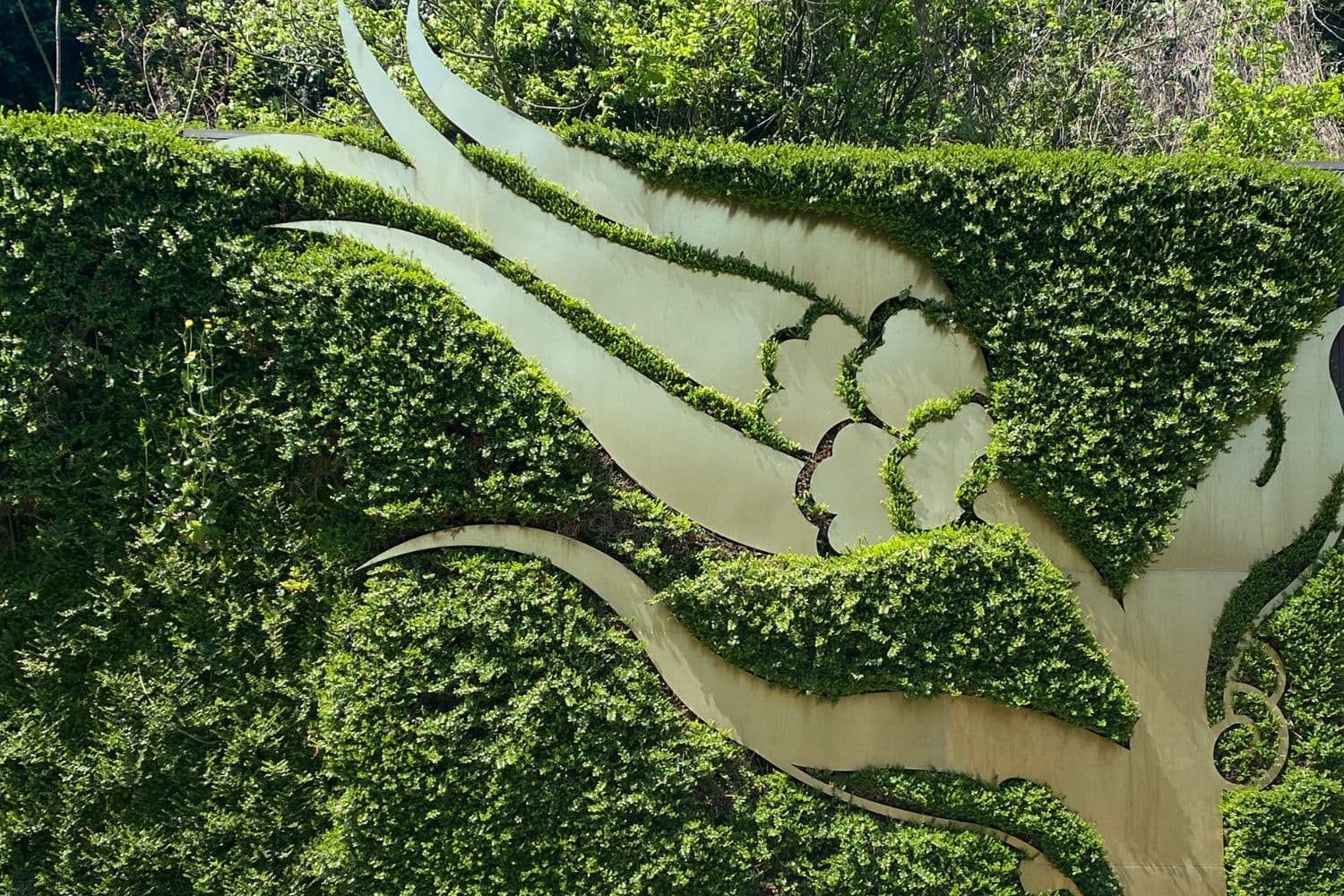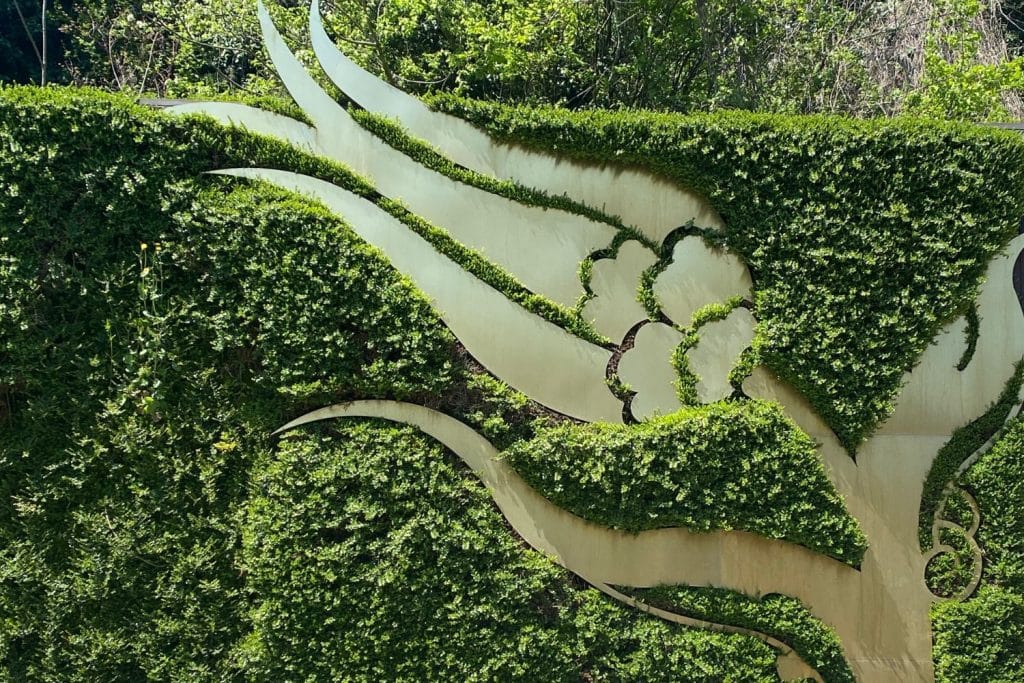 The National Flower's Cultural Role in Turkiye
Turkey's national flower, the tulip, isn't just another bloom. It's a cultural icon, woven into the daily lives of Turks.
Here are a few ways of how it adds color to the culture and traditions:
Symbol of Identity: The tulip serves as a symbol of national pride and identity.
Seeing it flourish during springtime revokes a sense of unity and belonging among the citizens.
It is even the icon for Türkiey's logo.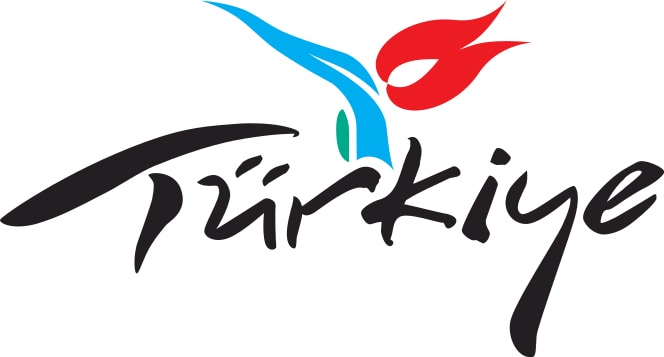 Folklore and Mythology: The tulip is a recurring theme in Turkish tales, painting a vivid picture of its cultural significance.
There are many variations of the legends about the perfect love between Farhad and Shirin.
When she is murdered and in his grief as he rides his horse off a cliff, where his blood falls to the ground a tulip grows.
Festivals: Many local festivals and celebrations showcase the tulip, further solidifying its cultural impact.
There is a tulip festival at gardens in both the Europe and Asia sides of Istanbul. The European one is at Emigan Park and is quite extensive.
The one on the Asian side is in Goztepe and while not as extensive, its display is known to be a bit more extravagant.
With such a significant cultural role, the tulip transforms from a mere plant to a symbol of national pride and unity.
Who knew a simple bloom could have such an extensive impact?
The Tulip is a national Symbol in the Tourism Sector
Turkey's national flower is not just a mere marvel of beauty. The tulip is also a significant symbol woven into the fabric of the country's tourism sector.
Symbolizing Hospitality in Tourist Facilities
The tulip, an emblem of beauty and grace, often welcomes visitors to hotels, resorts, and restaurants.
It's common to see it etched on decorative elements, printed on menus, or even woven as motifs in carpets, symbolizing Turkish hospitality at its finest.
Türkiye's logo even boasts the tulip, taking pride in this stunning flower.
Promotion in Travel Literature
Various travel guides, brochures, and literature promoting Turkey's picturesque views and rich culture often incorporate this distinctive flower.
The tulip's image serves as a captivating visual reference, pulling potential visitors towards the alluring beauty of Turkey.
Attracting Flower Enthusiasts
Tourist agencies organize flower-spotting tours, targeting nature enthusiasts, photographers, painters, and anyone with a passion for flora.
These trips often promise rich encounters with colorful tulips in their natural habitat, adding another dimension to Turkey's diverse tourist offerings.
A Floral Surprise
A couple of years ago I had the opportunity to check out the tulip festival at Emirgan Park. I was completely blown away.
We walked around for hours, had a picnic and I am sure we didn't see it all.
There were so many different shades and displays and types of tulips. As we wandered the garden I couldn't help but be struck by the beauty of a simple flower.
I am a creationist and not an evolutionist. In seeing these beautiful flowers it again confirms the creativity of a creator who didn't put just one type of tulip but so many.
I left inspired to create myself!
The Flower's Influence on Art and Crafts
The tulip is not just confined to nature – it has also bloomed in the art and craft sector.
Its allure has integrated itself within the country's artistic expressions, making the flower a popular symbol in various artistic realms.
It is often referenced or directly portrayed in the country's traditional and contemporary art pieces.
It is embedded in various art forms ranging from wall paintings, embroideries, and sculptures, to decorative ceramics.
Prolific in Pottery and Ceramics
Turkish pottery and ceramics are famous worldwide for their intricate, colorful designs.
Notably, the tulip is a predominant motif in these artworks, adding depth and vibrant charm to these decorative and functional pieces.
Some of my favorite work is the hand-painting of tulips on ceramics in Cappadocia.
As we wandered in a pottery studio, we got to watch a man paint these tulips by hand and I found it fascinating and captivating as he created a work of art.
Impressions in Turkish Calligraphy
Even in the ancient Ottoman tradition of refined art with calligraphy and illumination – called "Tezhip," the tulip makes an appearance.
"Illumination" is a technique where they ornament a piece of art with either gold leaf or paint.
It is often incorporated into the folds and curves of the elaborate designs, enhancing the rich visual language of this traditional art form.
The influence of the tulip in arts and crafts has a symbolic charm that is combined with its natural beauty, ensuring it remains a classic pattern in the nation's artistic endeavors.
The symbol of Turkey in the Textile and Fashion Industry
The tulip also holds a prestigious place within the country's fashion and textile industry.
Its iconic imagery continues to inspire a vast range of patterns and designs, making it an integral part of Turkey's fashion identity.
It is such a classic element that it is seen in fashion trends starting in the Ottoman Empire through modern times.
Patterns in Traditional Textiles
In traditional textiles, the flower stands as an emblem of nationwide pride.
Craftspeople intricately wove its design into carpets, tablecloths, linens, and even the borders of traditional attires using various techniques such as embroidery, Jacquard weaving, and kilim.
A Trendsetter in Modern Fashion
In modern fashion, designers frequently incorporate the flower into their collections, projecting it as a symbol of unique style and elegance.
Be it in prints, embroidery, or accessories – the tulip continues to bloom, enhancing the beauty of Turkish fashion.
The Floral Impact on Accessories
Activity doesn't stop with outfits.
The tulip's design also decorates accessories like shoes, bags, and scarves, creating a unified floral theme that speaks loudly of Turkey's love for its national flower.
The influence of the tulip in the textiles and fashion industry is profound, and it continues to reflect the country's rich heritage while complementing its contemporary outlook.
Frequently Asked Questions about the national flower of Turkey
What is the national animal of Turkey?
Turkey's national animal is the gray wolf. It symbolizes strength, courage, and power.
How is the national flower depicted in Turkish culture?
The national flower of Turkey holds a dear place in Turkish folklore and traditions. It often serves as an emblem of various cultural narratives and has helped to shape the cultural landscape of Turkey.
Is the national flower of Turkey significant in the tourism sector?
Yes, the national flower is a significant emblem in the Turkish tourism sector. Its vibrant depiction on promotional materials and presence in tourist hotspots adds a touch of local flavor and aesthetic appeal to visitors' experiences.
How is the national flower used in Turkish art and fashion?
The national flower's symbolism is deeply ingrained in Turkish art and fashion. It features prominently in artistic expressions, and its influences can be seen in the textile industry, inspiring a vast array of trendy designs.
Conclusion
You can see how the tulip is not just a mere flower but a statement and emblem representing so much of who Turkey is.
While many believe it to be rooted in Turkish folklore, much of that has been forgotten by many.
Yet still, this special bloom impacts so many industry sectors throughout Turkey as an ingrained part of the Turkish identity.
From culture to tourism, art, and fashion, the flower of Turkey paints an enduring story.
It serves as a metaphorical thread, binding together the nation's heritage, creativity, and entrepreneurial spirit.
As we witness its omnipresence across diverse sectors, we gain a deeper appreciation of the tulip, truly a symbol of the nation's heart and soul.
Read more:
Turkey vacation basics
When I plan a trip these are the websites I use. Hope they help you plan your next adventure as well!
FLIGHTS: I am a huge fan of Skyscanner and WayAaway.
VISAS: You can use the free e-visa portal here but for a few extra dollars you can use iVisa and someone else will handle any issues that may come up.
E-SIM: When I traveled to SE Asia I discovered e-sims and I'm never going back. Airalo has been easy and cheap!
TRAVEL INSURANCE: I use TravelInsurance.com for my trips abroad.
CAR RENTAL: I have loved working with Discover Cars when I rent cars in country.
ACCOMMODATION: Find the best Turkey hotel deals on Booking.com.
CITY TOURS & DAY TRIPS: You can browse GetYourGuide's website to find just the tour you're looking for!