Unlock Opportunities: Teaching English Abroad and the Benefits It Provides
Have you thought about teaching English abroad? It is all the rage these days and a great way to either take a gap year or simply get experience living abroad.
The Art of Living in Turkey contains affiliate links and is a member of the Amazon Services LLC Associates Program. If you make a purchase using one of these Amazon links, I may receive compensation at no extra cost to you. See my Disclaimers for more information.
It isn't difficult to get a TEFL/TESOL/TESL certification and move abroad for a year or two to teach English to kids of all ages who are wanting to learn.
Perhaps you have always wanted to travel but didn't know what you would do for money. This is a great solution.
Beyond getting to do something meaningful with your time, you also get to experience a new culture. You can have an adventure and maybe even learn a new language.
It is also helpful to overcome the hurdles of having to move abroad without knowing anyone. You will have some built-in community within the school.
In Turkey, there are special rules for foreigners teaching English.
In fact, you are guaranteed at least 3x minimum wage as they don't expect foreigners to come here and live off of what Turks do.
Granted not every school is created equal, but there are some good options and I have many friends who have taught English as well as other languages here in Turkey.
Maybe you could too.
I have the honor of knowing Pafoua who spent 4 years abroad teaching. I enjoyed interviewing her about her experience teaching abroad. Let's see what she has to say.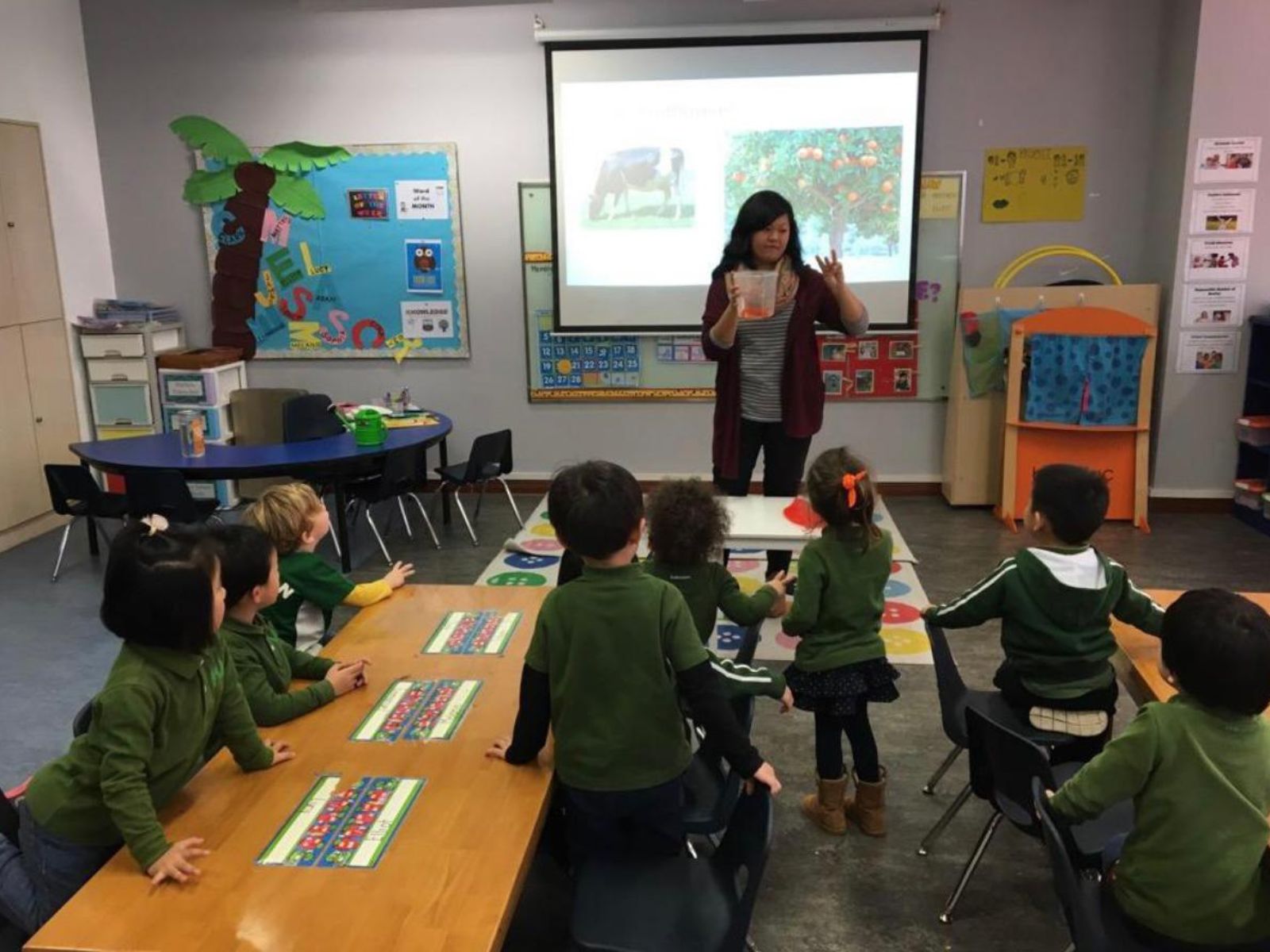 How did you get into teaching English abroad?
When I went to college, I knew I wanted to teach English, but I didn't want to teach literature.
My advisor told me I should look into ESL, which I was familiar with throughout school and having gone to ESL classes.
I declared TESOL Education as my major and that was when we had a recruiter come talk to us about teaching abroad. I didn't even think about it at all.
Come senior year, it was time for me to do my student teaching and that was when I had the calling to go overseas.
I student-taught in Thailand and just fell in love. When I returned home and graduated, I worked for a little while in the States, but couldn't shake the feeling of going overseas.
I started applying and was offered a position to teach in China.
Were there any hang-ups or fears that hindered you for a while? What made you take the plunge?
Finance was the biggest hang-up. I had just graduated and student loans were starting to pile up.
The school I taught in Thailand was all about raising your own funds and I knew I wouldn't be able to do that.
I had a friend who left to teach in Korea and said she had paid off most of her student loans, that's when I started looking into schools that would pay for me to teach.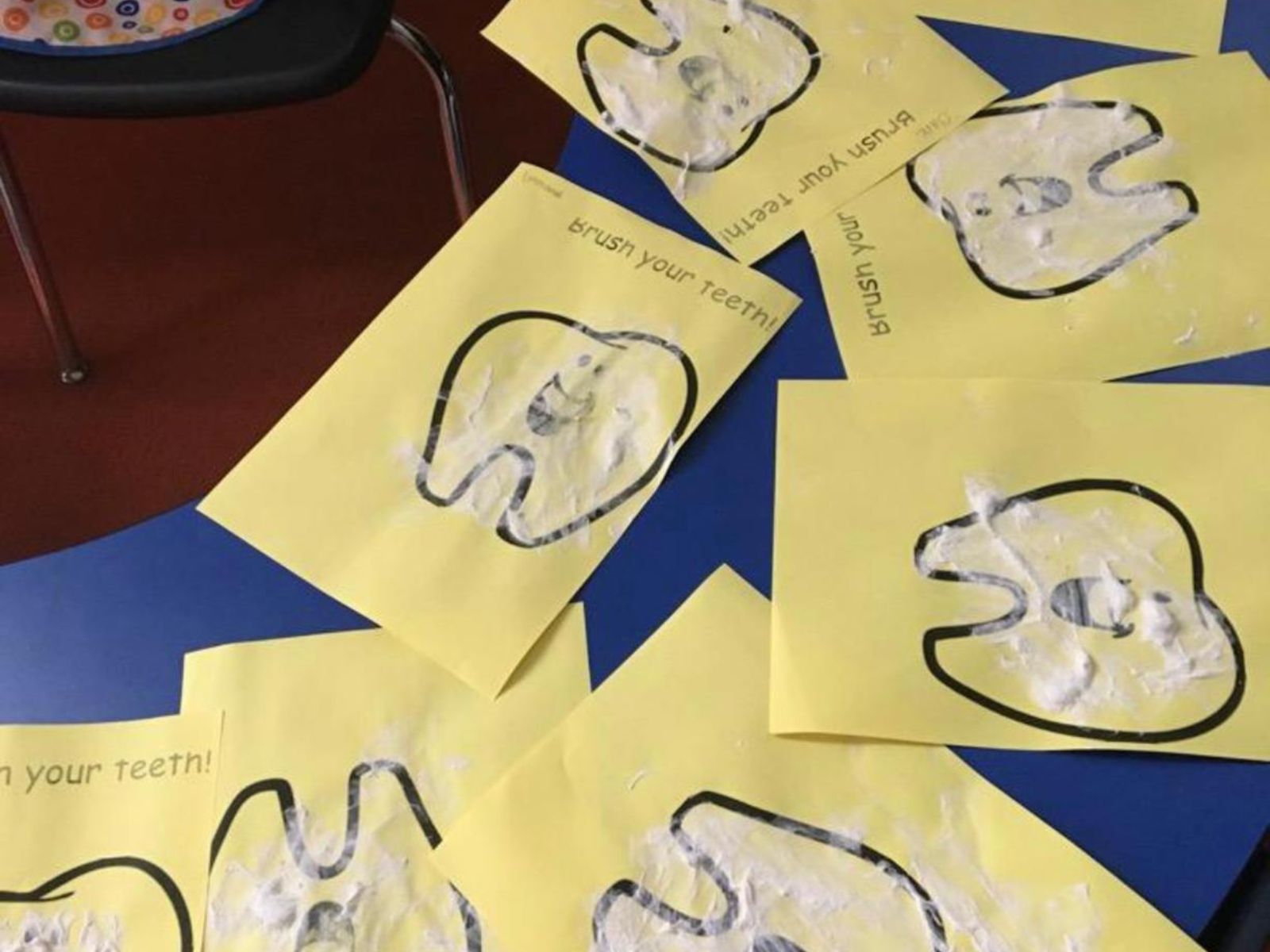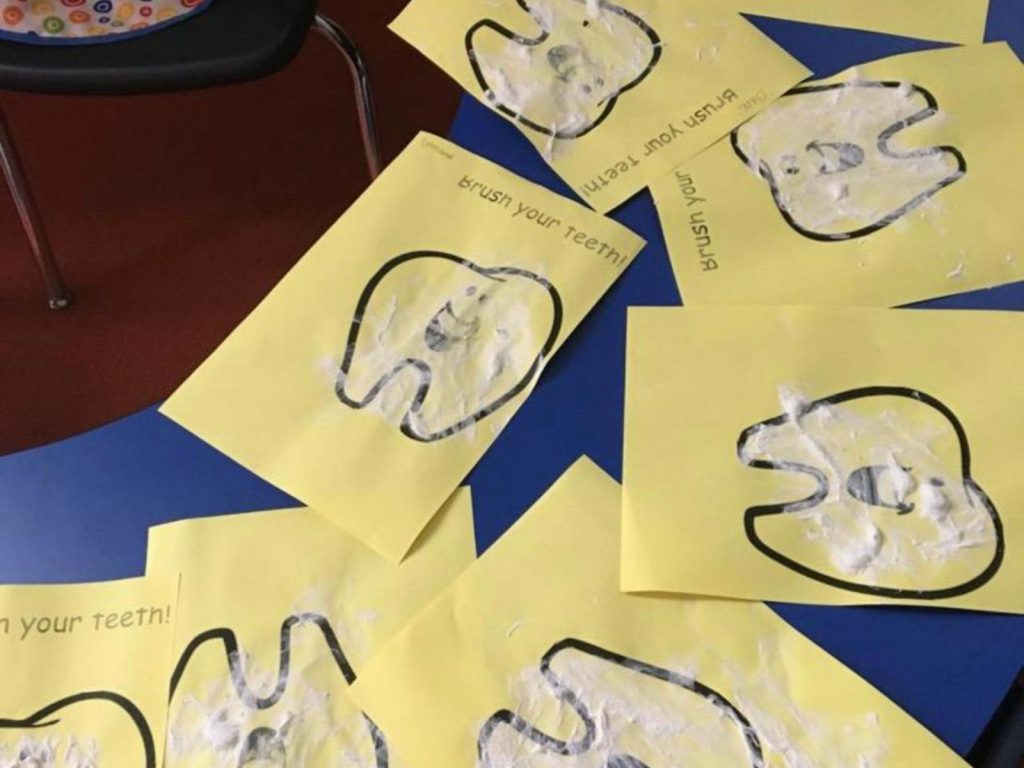 What did you love most about it?
I loved my students. They were from all over the world-simply the sweetest kids!
I also loved my co-workers. We had met during our 2-week training and I made some lifelong friends with my cohort.
I also loved my job. It was a joy to teach English abroad to students and truly see them light up when they can speak or read English.
Teachers were treated well at my school and we all felt like family more than co-workers.
And of course, loved the ability to travel and see the world. We had so many breaks, so it was easy to pick up and go.
What did you hate about Teaching English Abroad?
I didn't necessarily hate anything, but it was definitely hard to be away from my family especially when you see them celebrating or living life without you.
We did schedule Facetime calls, but it isn't the same as being there in person. If only I could have picked up my stateside family and plopped them right there in China with me!
How long did the training process take for you?
I graduated with a 4-year bachelor's degree in TESOL, Education, which included several field studies and a student teaching seminar.
After graduation and passing the Praxis test, I received my initial licensure to teach K-12.
In terms of training to go overseas, that process took 2 weeks.
The company flew us all out to New York for training where we learned about the culture and got acquainted with our head principals and a few co-workers.
How quickly did you find a job?
I found my first job about 6 months after I graduated, granted I wasn't very serious about job hunting until then.
For my teaching English abroad position, I found the job fairly quickly because they needed people, but from initial contact to getting hired – that took about 3 months.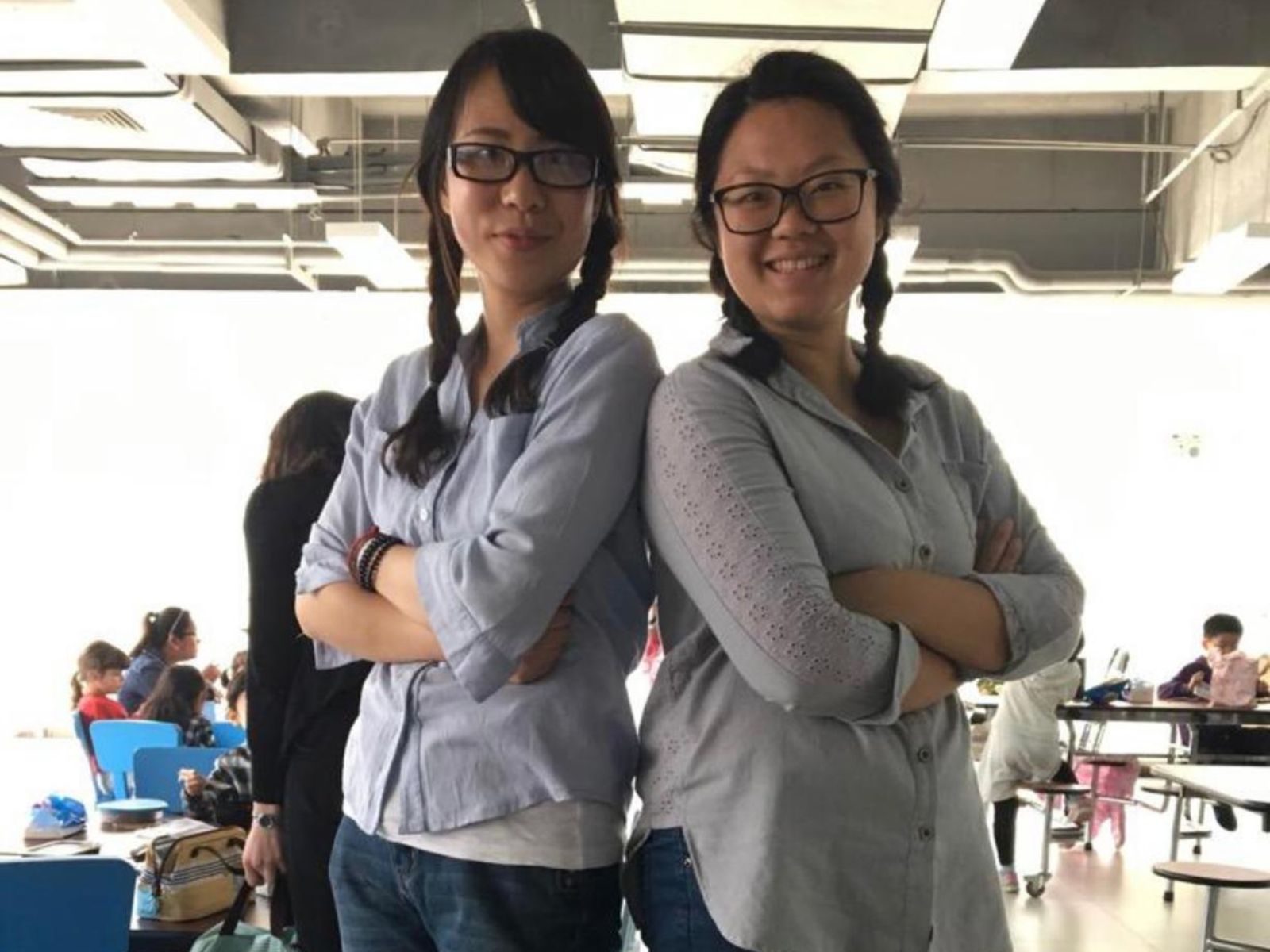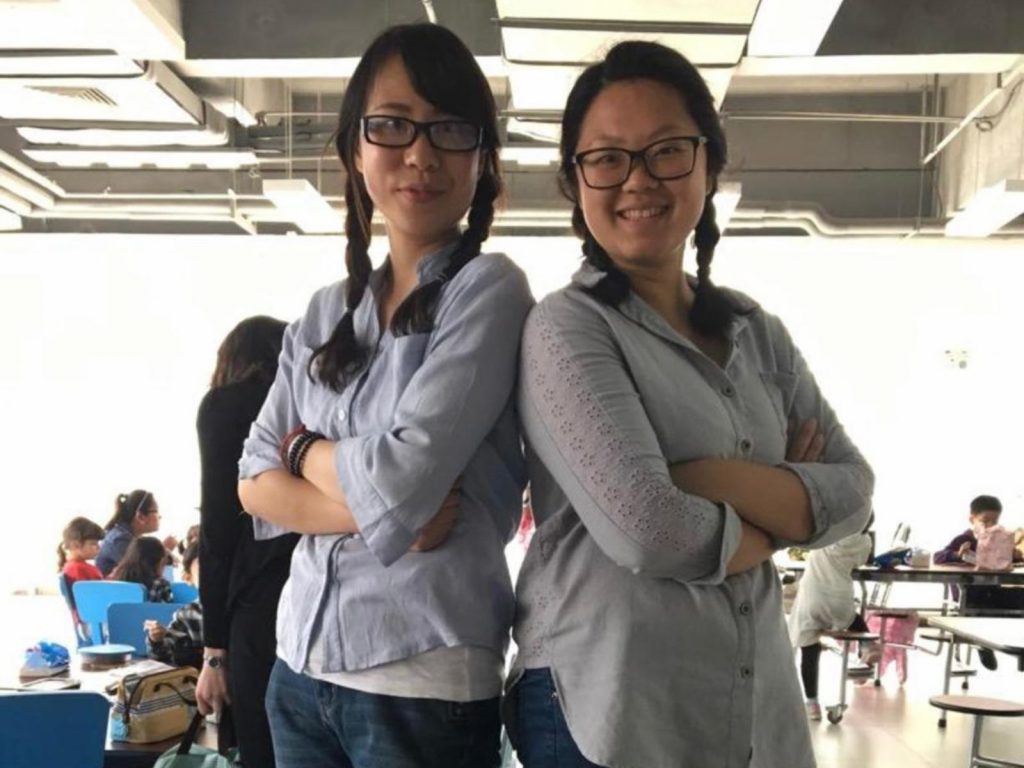 Thinking about how you grew as a person, what did you get out of teaching abroad?
It was my first official teaching job so it was definitely a learning curve my first year. Every year after that, there is always something new to learn about teaching.
Because our school was still growing, we were able to propose new ideas and our leadership was very supportive.
I was also able to take on some leadership roles for our ESL department as well. This really helped me to grow professionally.
Personally, I learned to budget and big grown-up decisions. I learned how to make friends in a place where I knew no one.
I also learned a new language and extended myself by trying new foods and going to new places.
I also learned to have a global perspective and now I have friends from all over the world because of it.
Did you learn the local language?
I did. I learned Mandarin Chinese. Also because I looked Chinese, I was unofficially the spokesperson, even though I didn't have a lick of Mandarin moving to China.
So I learned enough to get by within the first 3 months.
If you're headed to Turkey, here is a great post on Turkish for tourists to help you get ready.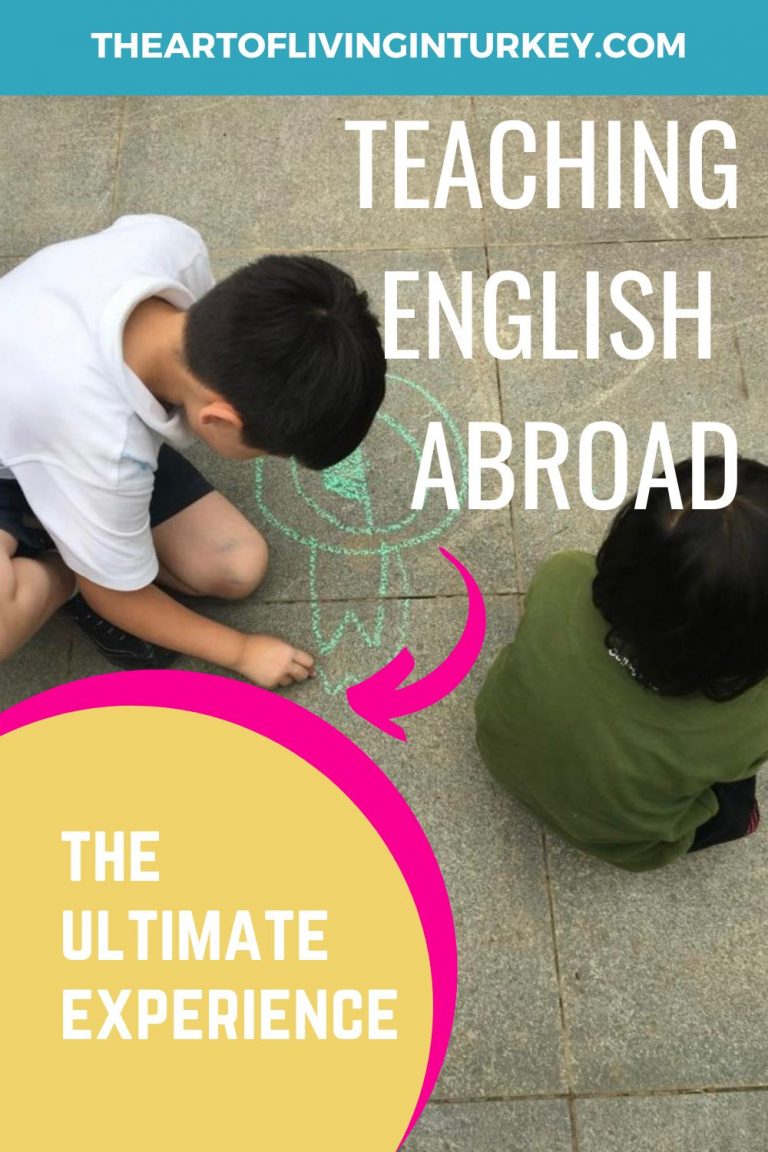 How much did you settle as you lived abroad and taught? I.e. did you stick to foreigner communities or jump in with the locals?
At first, I stuck to the expat community.
Our school had a hospitality team that would take us to get our phones set up, go grocery shopping, and make sure we survived our first couple of months.
As I grew more comfortable with my language knowledge and got to know our Chinese staff, I became friends with the locals who would introduce us to new places.
I also became good friends with the local vendors in my neighborhood since we saw them pretty much every week.
How long did you go for? Was it a good amount of time? Would you have left earlier or stayed longer?
My school had a 2-year contract. So originally I had planned to just stay for 2 years, but it was such a short time. When my 2 years were up, I decided to sign again for another 2.
There was also the incentive to get my master's degree paid for if I stayed on so I did that as well.
At the end of my 4th year, I met my now-husband through online dating and we had talked about the possibility of getting married.
I had also been away from my family for a long time so I decided to return to the states.
If things worked out differently, I might have stayed a couple more years – I truly enjoyed my time teaching abroad.
How was the pay?
My salary was on the lower end of what you would find in China at around 7,500RMB a month.
However, we did receive free and furnished housing and those that lived further from the school received a free shuttle ride to work.
Even though my pay was on the lower end, I was able to travel, save, and pay off several of my student loans because the cost of living was so low.
Was Teaching English abroad worth it?
Yes, definitely worth it.
How did you find a job?
It's been a while, but I believe I found this position just through Googling.
I didn't realize until I got hired that it was the same company that the recruiter in my undergrad days worked for — I came full circle!
That was really neat to find out because then I knew about 4-5 people on my team that graduated from my alma mater.
How old were you? Would you have gone earlier or later if you did it again?
I left when I was 24 and returned at 28. If I had the mind to go abroad earlier, I definitely would.
My roommate was 21 when she moved abroad to teach (we were in the same hiring cohort).
As I'm married now, I'm not sure if I would have gone abroad at a later age, but I do have friends who are older than I am and are still teaching abroad.
Is there anything looking back you wish you would have known before you went?
I wish I had done more research on the schools and the salaries. I'm a one-company-at-a-time applier, and this was the first school I found, applied for, and got hired for.
I don't regret choosing the school I did because I loved every bit of my time there, but I do wish I had known that there were other schools that had higher salaries.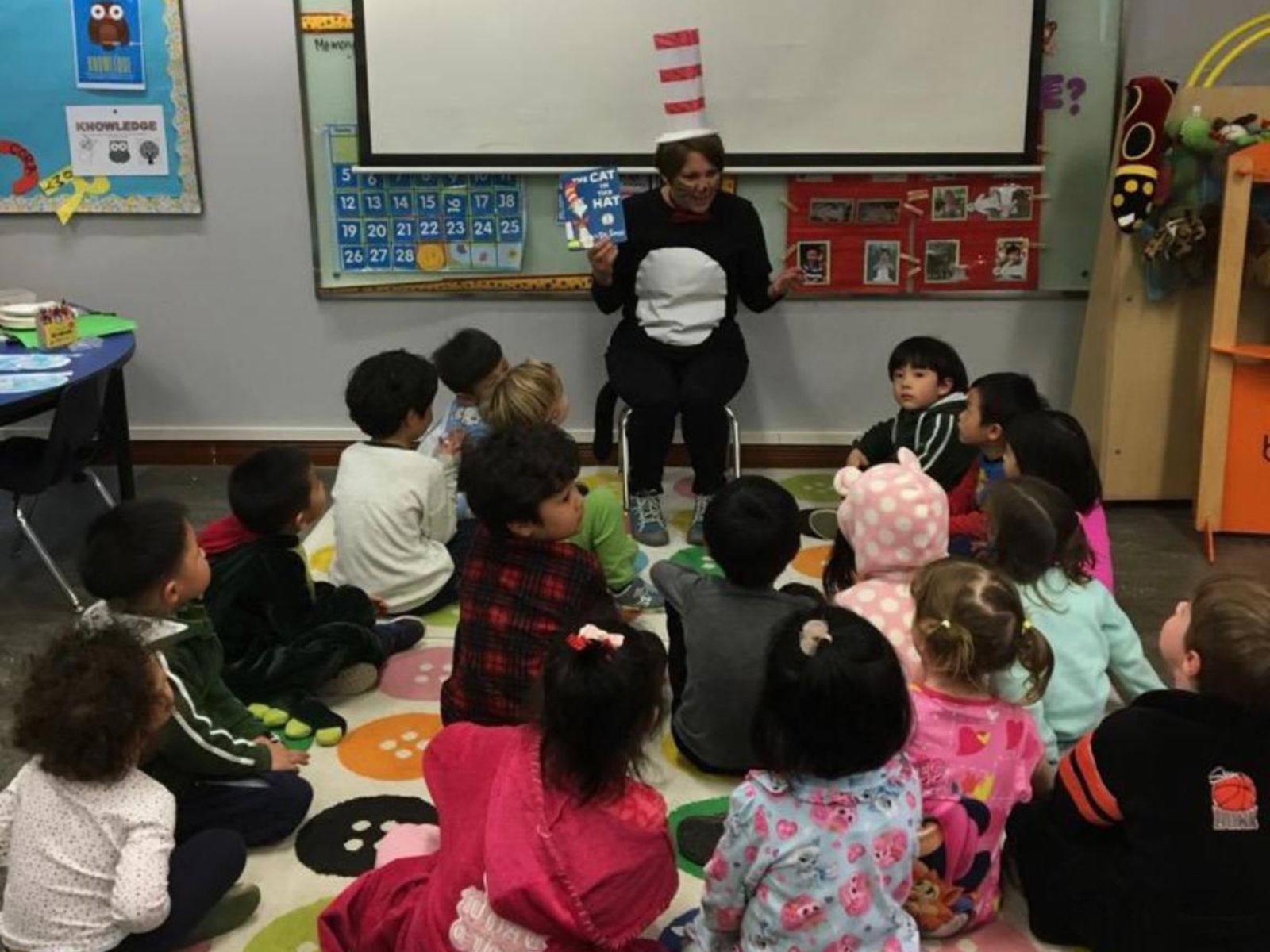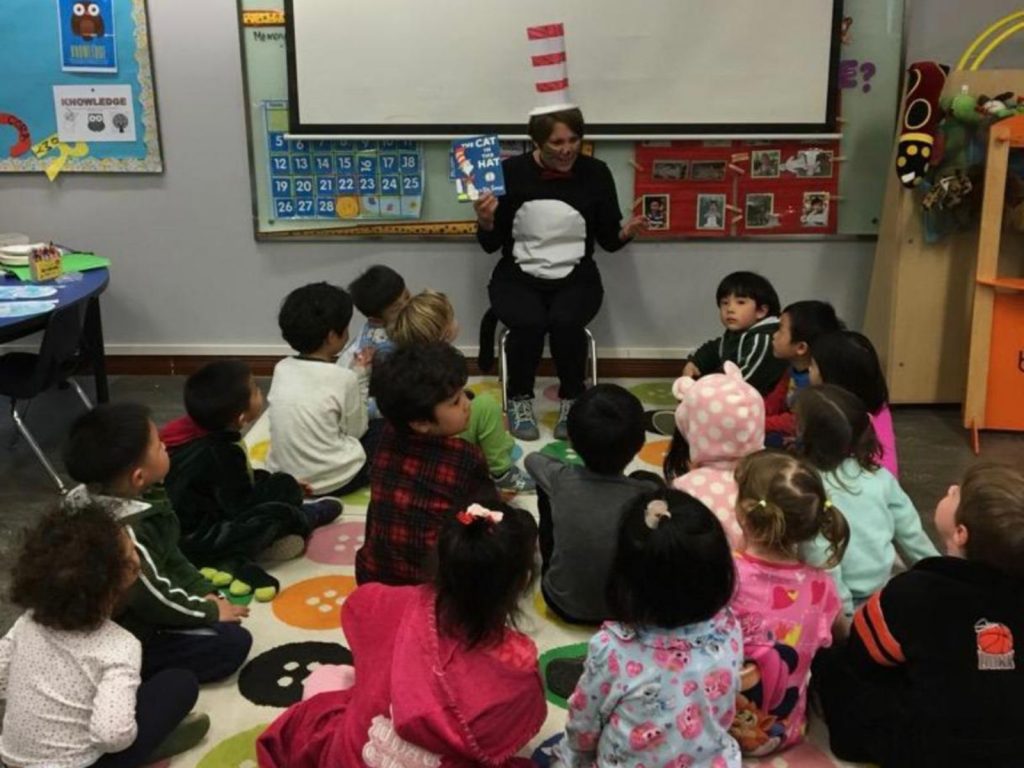 If you could give one piece of advice to someone thinking about doing this, what would you tell them?
Go now. Get the credentials you need and apply to all the countries you'd like to live in. Then just go.
What did you miss most from home while abroad?
The food. All the foreign foods are more expensive in China because they are imported.
So I stuck mostly to what the locals ate, which was also fine because Chinese food is delicious! But I did have cravings for a good, juicy burger or a nice cheesy slice of pizza.
I also missed my family. It would have been so neat for them to experience what I did living abroad.
How was culture shock for you?
I didn't think I would be affected too much because I grew up in an Asian household and thought I was familiar with Chinese culture. That was not true at all.
I related well to the Chinese people overall, but it was seeing the number of Chinese people, my living situation, and the way the government runs – that was where I was culture shocked.
How long did you do it? Where were you? What ages did you teach?
I taught English as a Second Language at the international school in Wuhan, China (Yes, that Wuhan) for my first 2 years. During this time, I taught grades K-6.
Then my 3rd year I switched and taught the 3-year-old preschool class, which I absolutely adored.
I also taught a semester of music for Preschool-1st grade since we were out a music teacher.
In my 4th year, I continued in my 3-year-old preschool class but also took on being the director of the language department, which included ESL and Chinese.
This was a time when I would work with the ESL and Chinese language teachers to develop the program.
I would also observe the teachers when I wasn't teaching 3-year-olds.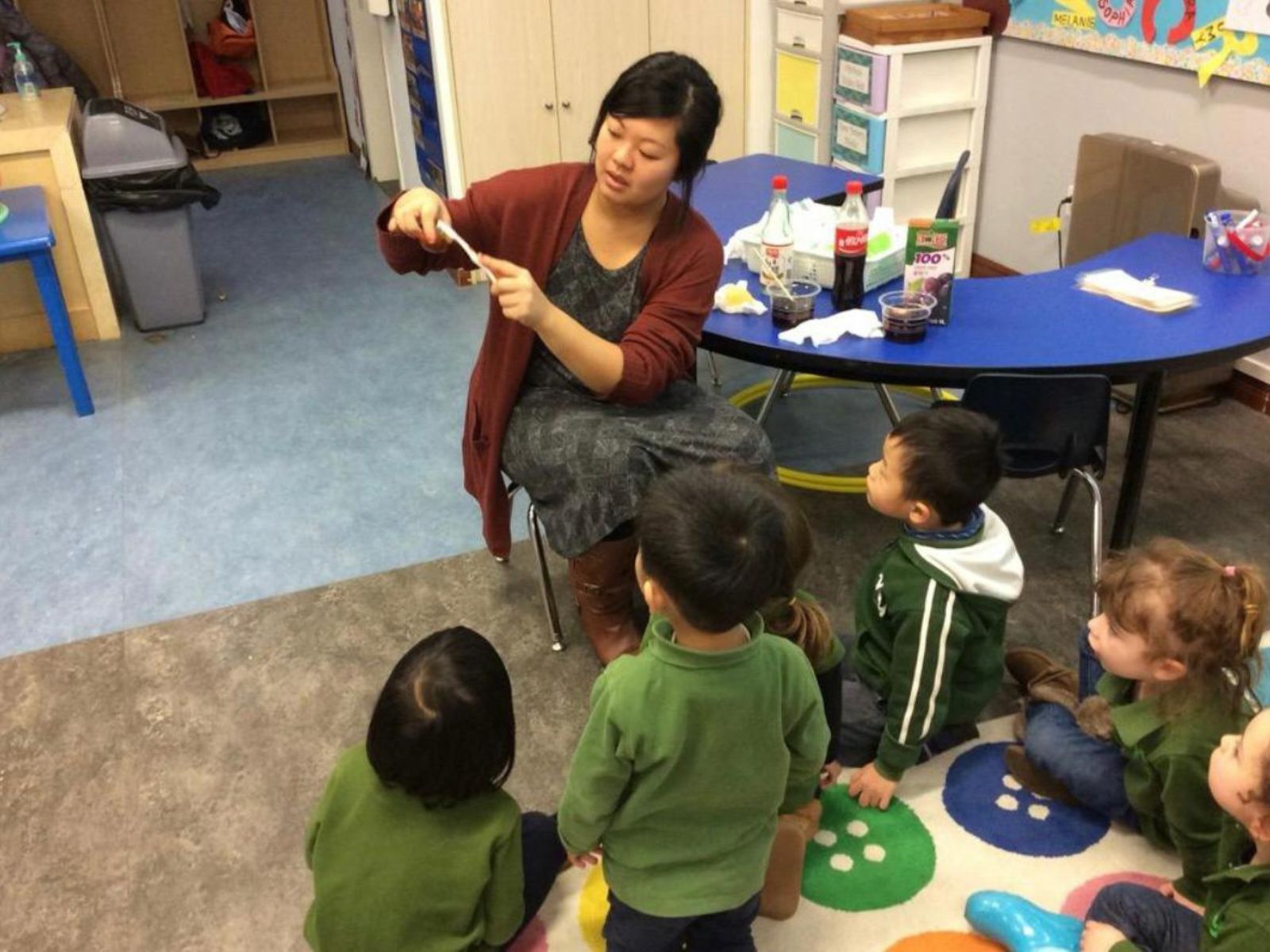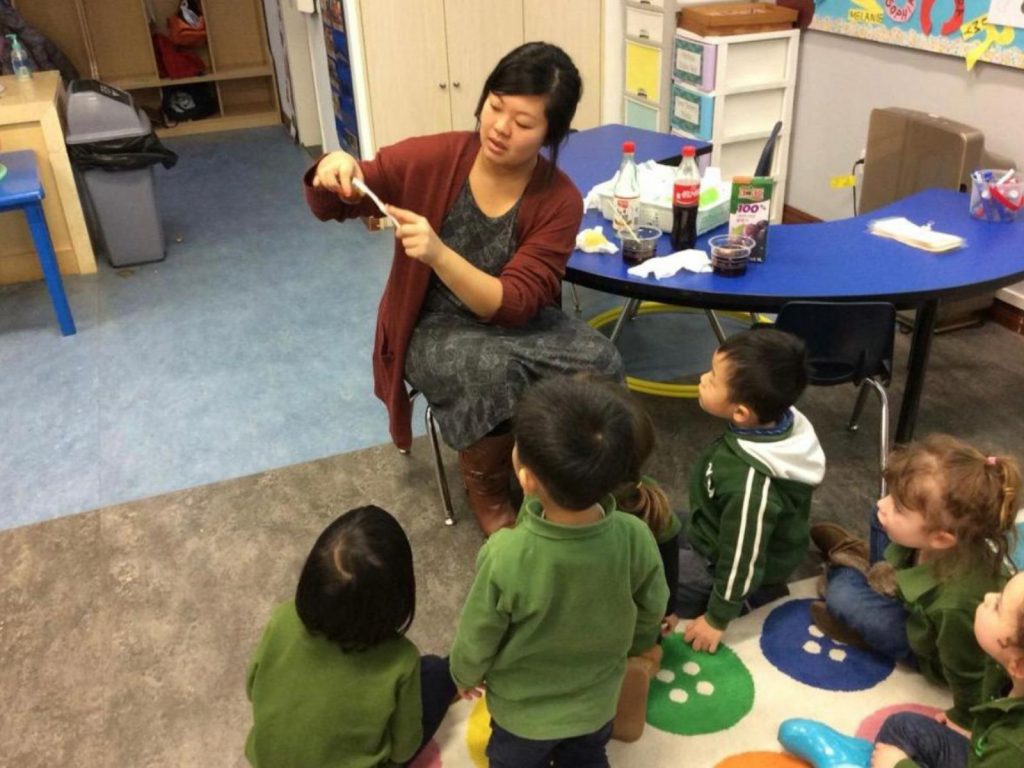 Where can people find you?
---
I hope you found that as helpful as I did. What an incredible story. Are you ready to take the plunge in teaching English abroad?
You can check out the massive sales of Premier TEFL and compare the different courses.
Got any questions? Can I help you with your adventure in teaching English abroad?
– Kimberly