Medicine in Turkey: Know how to find the things you need when you need them (2023)
The Art of Living in Turkey contains affiliate links and is a member of the Amazon Services LLC Associates Program. If you make a purchase using one of these Amazon links, I may receive compensation at no extra cost to you. See my Disclaimers for more information.
This is not intended to provide medical advice just an understanding of American equivalents and how to find what you are looking for. For more information on our disclosures, please see the Disclaimers page.
Are you trying to learn more about where to find medicine in Turkey? I got you covered.
This can be hard and a bit confusing when you don't know the system.
Let me share with you a few tips I have learned during my time living here that will help you avoid some of the frustration and confusion.
Have you ever visited somewhere only to find out that it isn't done the same way you're used to and now your entire rhythm is thrown off?
Or maybe you simply can't find what you need but you know where it is back home?
I had a similar experience when I came to Turkey. I love this place so much but it was definitely confusing when I got here.
Where do I find basic things I used the day-to-day? There is no big Walmart here or even a neighborhood Walmart where you can get everything in one place.
6 Must-Have travel medical accessories
Where to go for everyday things in Turkey
All the major markets, A101, Sok, Mopas, BIM and so on will have groceries, a limited selection of personal care products, and cleaning products.
For personal care products and everyday makeup, you will go to places like Gratis, Rossman, and Watsons.
They have a pretty good selection and you can often find more natural products especially when it comes to hair.
If you need random items for your house/place you're staying, check out what they call the milyoncu.
They are shops that carry a million different things and you can often find what you want.
Each one is a little different and carries different things but after visiting a couple you're likely to find what you need.
There are sometimes bigger markets like the Carrefour hypermarket and the MMM or 5M Migros. These places are similar to a Super Target or Walmart Supercenter.
You will find more in one place but often will have to use a taxi (or your car if you rent/own a car) to get home.
Where to go for medical things in Turkey
If are looking for medicines or medical things, you will typically have to go to a pharmacy, here called an eczane.
The big markets like Carrefour and Mgors don't, however, have a pharmacy in them like stores in the States.
However, if you are at a mall, there will surely be a pharmacy inside.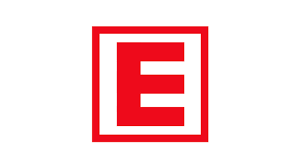 They will all have this logo followed by "Eczane". It is pronounced "ejzanā". Typically you'll see something else on the sign and it is the location of the eczane.
While some markets will carry things like bandaids or small things you might find in a pharmacy, if you need any type of medical or medical equipment you need to go to an eczane.
If you need things like gauze or more medical supply type of stuff you can Google Maps "medikal" and find something close to you.
I recently needed some gauze for some post-surgery care and that is where I went to get it. Some pharmacies will have some of that stuff as well.
Equivalent medicine in turkey
So how can you find the medicine you need now when visiting Turkey? Well, I will provide a few equivalents that I have found useful.
But I want to explain how you can find it yourself so you can always find what you need!
One of the ones I used a lot, especially in the fall, is Mucinex. I didn't think I would be able to find it here.
You can see the chart below for equivalent counterparts like Miralax or Imodium in Turkey.
| | |
| --- | --- |
| American | Turkish |
| Mucinex | Vicks Vaposyrup |
| Aleve | Naprosyn |
| Zyrtec | They have it here – it's the same |
| Benedryl | Example of one you would need a prescription for. Because it is a 1st gen histamine and crosses the blood-brain barrier, prescriptions are req. |
| Sudafed | Rinogest & Dekoferin same pharmacological group, Aferin same ingredients (Pro tip: if you need just Sudafed, you'll need an RX) |
| Miralax | Systane |
| Imodium | Lopermid, Lomotil, Diphenoxylate |
An example of a few equivalents in Turkey.
With this page, you can look at what is available for specific treatments. For instance, say you have allergies, swelling, or sinusitis, you can select that treatment and see the available medicines in Turkey.
With this page, you can look up specific medicine and see its equivalent here in Turkey. It doesn't tell you if you need a prescription or not just that it is available.
Something to note about prescriptions here is that most things don't require a prescription. For instance, blood pressure medicine can be purchased without one.
Some pain pills and more serious medications require a prescription but more more can be purchased over the counter here.
Prices and Availability
One thing I noticed was that medicine seems to be more reasonably priced in Turkey.
Many people will come and stock up on something they use in the States but can get here without a prescription.
Some medications that need a prescription in the States do not need one here.
Obviously, things like antibiotics, strong pain meds, etc. will required but it would be worth asking to find out if you have something you take regularly that can be purchased here and taken home with you.
If you need a prescription, you can go to a foreign-run hospital like Medipol, Medical Park, or Acibadem and get a prescription from a doctor, often who will also speak English.
You would have to check your travel health insurance to see if it would be covered but even if it isn't, the cost would be quite reasonable generally speaking.
At the foreign hospitals they also often have translators.
Pro tip: Most Turks will go to the emergency room if they don't have an appointment.
While to us it may seem excessive, it is common practice here to do so.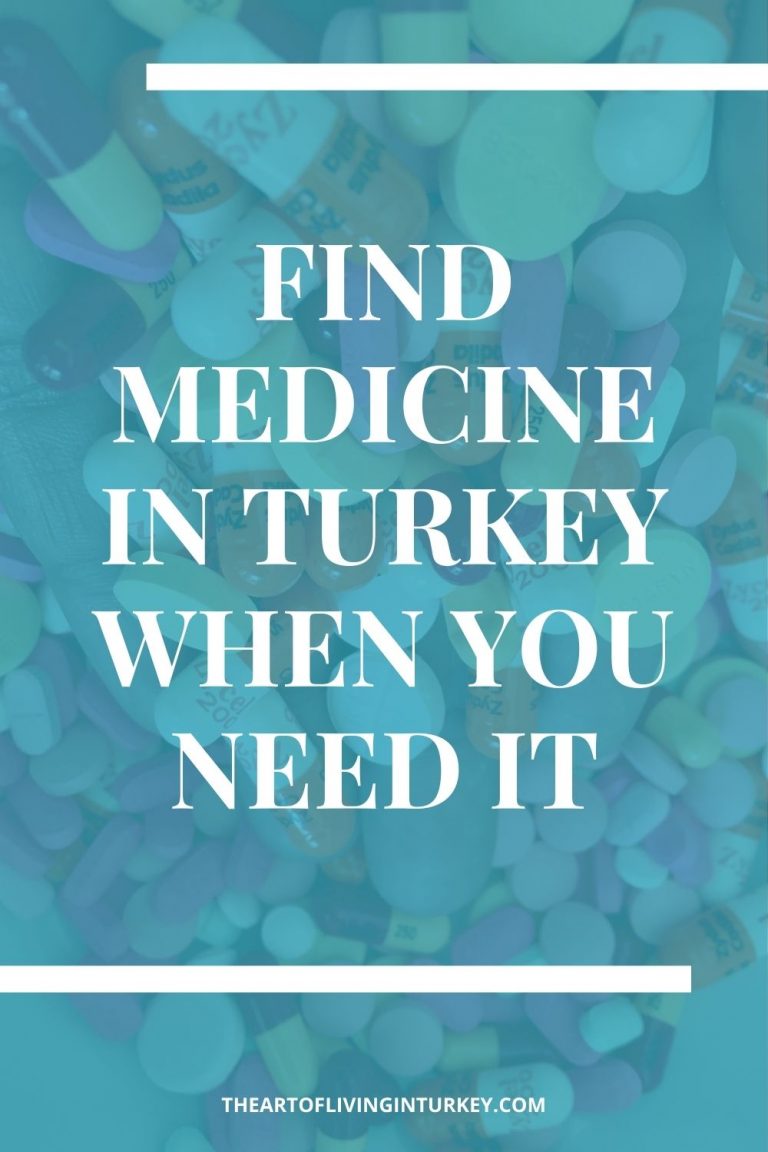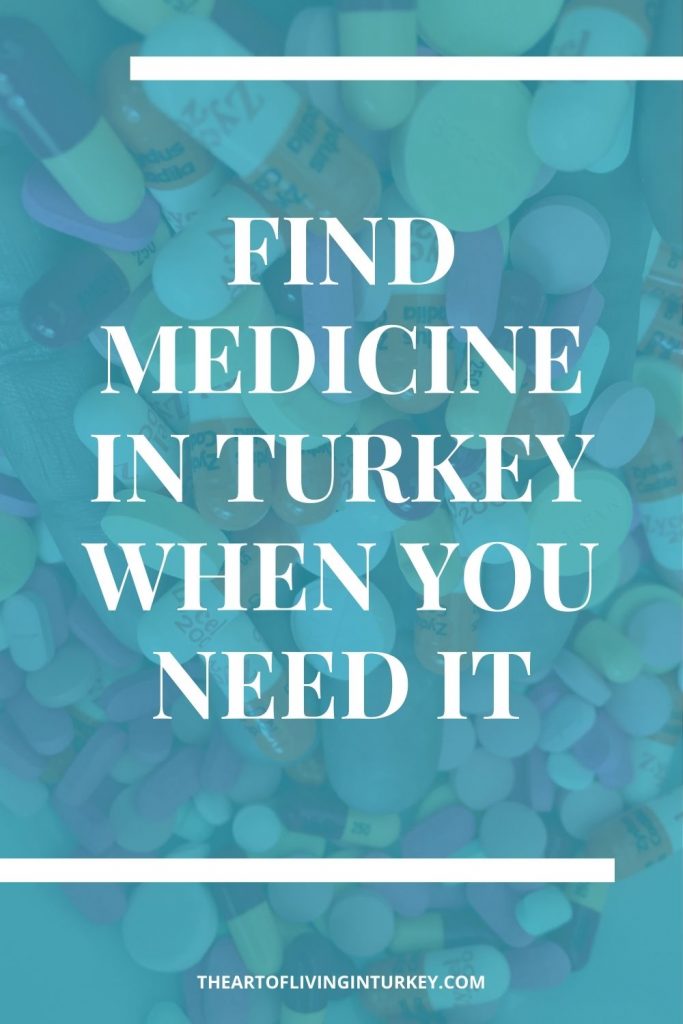 Talk with a pharmacist
It is always an option to talk to the pharmacist. If you find a grumpy one, just try another pharmacy because generally, Turks are extremely helpful!
They want to make sure you are getting what you need.
There have been a few times when I simply used Google Translate because I wasn't ready for the conversation that needed to happen.
If you can show them what you want, they can help you get what you need. I have found Pharmacists to be quite helpful here.
Medical Tourism
Another thing that is becoming popular in Turkey is medical tourism.
Many people are coming over for services like nose jobs, hair implants, and dental care. There is an increase in this especially in Istanbul.
You will see men walking around with sweatbands around their heads and a red scalp. People come from Europe and other nearby countries.
I have a friend whose mom came over for dental work. It was cheaper for her to fly here, hang out for a few weeks, and cover the dental work than it was to do it in her home country.
In general, the quality of medical care is really good. I do encourage you to not go to a "devlet hastanesi" or public hospital.
You will have a harder time finding someone who speaks English and generally, it isn't the same quality as a private hospital, the same as in any other country.
Other options are university hospitals. When I first got here I had an issue with my foot and the orthopedist I went to spoke English as well and was so incredibly helpful.
Final thoughts on affordable meds in Turkey
Navigating the world of finding medical care in Turkey might initially seem overwhelming, especially if you're accustomed to a different system.
The key takeaway is that while the process might differ from what you're used to, there are reliable ways to access the medications and care you need.
For medical supplies, the go-to places are pharmacies, known as eczanes, which you can find conveniently in malls or by looking for the recognizable "Eczane" sign.
Understanding equivalent medications in Turkey is a valuable tool for visitors.
Although some brands might differ, the local counterparts can effectively serve your needs.
Additionally, the affordability and accessibility of medicine in Turkey make it an appealing destination for medical tourism.
Private hospitals and university medical facilities offer reliable care, and consulting pharmacists can help bridge language barriers and guide you toward suitable options.
By embracing these tips and being open to the unique offerings of Turkey, you can confidently manage your health needs during your time here.
Make sure you read the Packing Travel Hacks and How to Pack your Carry-on so you don't lose your medicine.
read more:
Turkey vacation basics
When I plan a trip these are the websites I use. Hope they help you plan your next adventure as well!
FLIGHTS: I am a huge fan of Skyscanner and WayAaway.
VISAS: You can use the free e-visa portal here but for a few extra dollars you can use iVisa and someone else will handle any issues that may come up.
E-SIM: When I traveled to SE Asia I discovered e-sims and I'm never going back. Airalo has been easy and cheap!
TRAVEL INSURANCE: I use TravelInsurance.com for my trips abroad.
CAR RENTAL: I have loved working with Discover Cars when I rent cars in country.
ACCOMMODATION: Find the best Turkey hotel deals on Booking.com.
CITY TOURS & DAY TRIPS: You can browse GetYourGuide's website to find just the tour you're looking for!