Winters in Turkey: 9 Pros and Cons of visiting Turkey during winter (2023)
Disclaimer – The Art of Living in Turkey contains affiliate links and is a member of the Amazon Services LLC Associates Program. If you make a purchase using one of these Amazon links, I may receive compensation at no extra cost to you. See my Disclaimers for more information.
Have you been wondering about Winters in Turkey? I've got you covered!
As a seasoned traveler to Turkey and a resident of this diverse and beautiful country since 2019, I can say with confidence that visiting during winter has both pros and cons.
Having explored various places in Turkey during winter, I have witnessed firsthand the unique charm and allure of this time of year as well as the difficulties.
From the snowy slopes of Uludağ to the cozy cafes of Istanbul, winter in Turkey offers a wealth of experiences that any traveler would be remiss to miss.
As you prepare for a trip to Turkey, I am excited to share with you all the reasons why it may be either the best or the worst decision based on what you hope to get out of your trip.
I also have a few ideas of things you should definitely do if you come during the winter.
Avoid having a bad experience by understanding what Turkey has to offer during the winter. Let's jump in!
6 Must-Have Winter Accessories
Average Temperatures Throughout Turkey in Winter
All temperatures are in Fahrenheit and include the low and high for the month.
| | Ankara | Antalya | Erzurum | Istanbul | Izmir | Trabzon | Van |
| --- | --- | --- | --- | --- | --- | --- | --- |
| December | 28-44° | 42-62° | 8-30° | 42-52° | 42-57° | 44-56° | 23-41° |
| January | 25-41° | 42-59° | 1-25° | 38-48° | 39-54° | 41-52° | 19-37° |
| February | 26-45° | 43-61° | 3-28° | 39-49° | 40-56° | 40-52° | 20-38° |
These were taken from climatestotravel.com
9 Pros and Cons of a Turkey vacation during Winter
1. PRO: Fewer Crowds
Traveling with fewer tourists around offers several benefits. While I am more of a "travel in the shoulder season" type of girl, traveling during the winter season has its benefits as well.
Firstly, without the bustling crowds, you can better connect with the local culture, interact with locals, and truly appreciate the destination's ambiance.
Also, tourist attractions and landmarks that are still open have shorter queues and reduced waiting times, allowing you to explore at your own pace and take in the sights without feeling rushed or overwhelmed.
Moreover, traveling when there are fewer crowds means you can find more peaceful spots to unwind, appreciate the natural beauty of the surroundings, and create lasting memories.
It also makes your vacation much more relaxing and enjoyable.
2. Con: Cold, Unpredictable Weather
Winter in Turkey is so different depending on where you are in Turkey but regardless of where you are, it is the wettest season of the year.
The weather can change so quickly. One minute it is sunny or slightly overcast and the next minute it is pouring. So you have to be prepared for anything.
Also, being bundled up in layers of clothing and battling the cold can limit your mobility and make outdoor activities less enjoyable.
If you're a "love to wear layers" person being bundled won't be a problem. I am not a huge fan of having so many layers on but I also tend to not need them as I run warm.
Additionally, bad weather conditions such as heavy snowfall or sleeting rain can disrupt travel plans depending on where you travel. Just be prepared to be flexible.
If you're along the coast of Turkey, the winter is pretty mild regarding temperatures but the further inland you go, the colder it gets.
While flights are rarely delayed or canceled, roads may become slippery or impassable, and outdoor attractions or national parks may be closed for safety reasons.
That being said, the cold weather also brings the opportunity to drink lovely warm drinks like salep, which is only available during this time.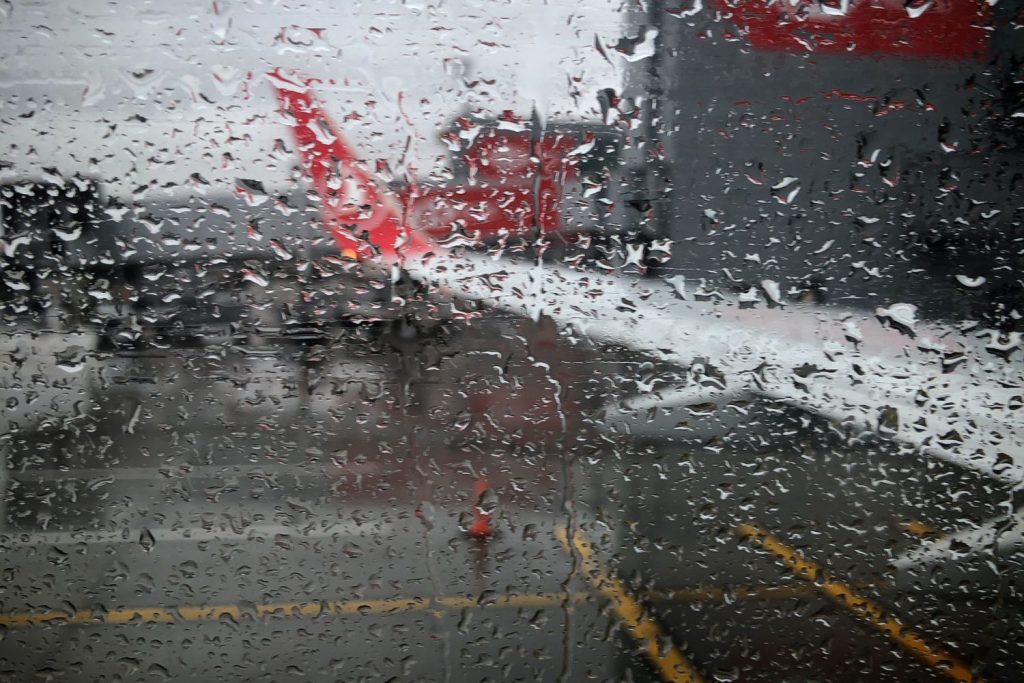 3. Pro: Lower Prices
Traveling in winter typically means enjoying lower prices on different parts of your vacation.
Flights to and from popular destinations in Turkey can be significantly cheaper compared to peak travel periods unless, of course, you're trying to travel over Christmas or New Year's.
Pro tip: I love using Kayak's "explore" feature. If you have flexibility in scheduling your vacation, you can find even better prices.
Accommodation rates also tend to drop, allowing you to find better deals and potentially upgrade to higher-end accommodations at a lower cost.
Additionally, tour packages, attractions, and activities may offer discounted rates or special promotions to attract visitors during the quieter off season.
Obviously, not all tours will be happening during the winter but many happen year-round, especially in places like Istanbul and along the Mediterranean coast.
4. Con: Limited Accessibility
Some attractions, especially those in remote areas or at higher altitudes, may have limited accessibility or even be closed during the winter season.
This can restrict your options for exploring certain parts of the country, particularly if you have specific landmarks or natural wonders on your itinerary.
For instance, if Sumela Monastery is on your bucket list, as it should be, winter isn't the time to come. The road is a rough one on a good day and is closed in the winter.
Similarly, remote archaeological sites or cultural attractions might have reduced visiting hours or be completely closed off during off season.
Also, if live music is your thing, you won't see live music on the streets as you do during the Spring, Summer, and Fall seasons.
It's essential to research and plan accordingly to avoid disappointment or frustration if your desired destinations are not accessible during this time.
However, there are still plenty of other attractions and experiences available in Turkey that can be enjoyed during the winter, ensuring a fulfilling and memorable trip.
6. Con: Shorter Daylight Hours
Winter days are shorter, meaning you'll have less daylight to enjoy outdoor activities. There are often mornings I have to leave before the sun comes up. It's not my favorite.
Wherever you live surely you have experienced this.
If you have a lot on your itinerary or if you prefer longer days for sightseeing you may be disappointed with the amount of sunlight but if you're a museum person, this may be perfect for you.
Keep in mind that some outdoor sites or activities may have specific operating hours or maybe better enjoyed during daylight.
If you are going to be in Istanbul, there are so many museums, bazaars, mosques, and art galleries that can be enjoyed regardless of the daylight hours.
Additionally, the winter ambiance and shorter days can create a cozy and magical atmosphere, making evenings spent in charming cafes or traditional tea houses all the more enchanting.
5. Pro: Unique Cultural Experiences
Turkey has a rich cultural heritage, and visiting during the winter months allows you to witness unique events and festivals.
For example, you can experience the vibrant celebrations of the New Year, which are particularly lively in major cities like Istanbul and Ankara.
Festivities include fireworks displays, street parties, and special events that showcase the country's festive spirit.
Additionally, winter is a good time to witness the mesmerizing Whirling Dervishes ceremonies at the annual Festival in Konya.
The Whirling Dervishes Festival is a captivating and spiritual event that draws visitors from around the world.
Held annually to commemorate the death of the great Sufi poet Rumi, the festival showcases the mesmerizing dance of the Whirling Dervishes, known as the Sema ceremony.
You can immerse yourself in the local customs and gain a richer, deeper understanding of Turkish culture.
7. Con: Limited Beach Activities
Turkey has stunning coastal areas, but visiting during the winter means the beach experience won't be the same.
Swimming and sunbathing are not generally feasible due to cooler temperatures and rough sea conditions. That being said, there have been winters where it felt like spring for a couple of weeks. It is definitely not the norm though.
The coastal regions of Turkey, however, still offer their own unique charm during this season.
The picturesque coastal towns and cities, like Fethiye, provide an opportunity for scenic walks along the shoreline, taking in breathtaking views of the sea and surrounding landscapes.
You can indulge in fresh seafood and local raki at waterfront restaurants, explore charming seaside villages, and enjoy a peaceful atmosphere without the crowds typically found during the peak tourist season.
If the beach is your thing, then late spring and early fall are the best time to visit in my opinion. Some of the benefits of winter, namely cheaper and fewer crowds, without the cold weather.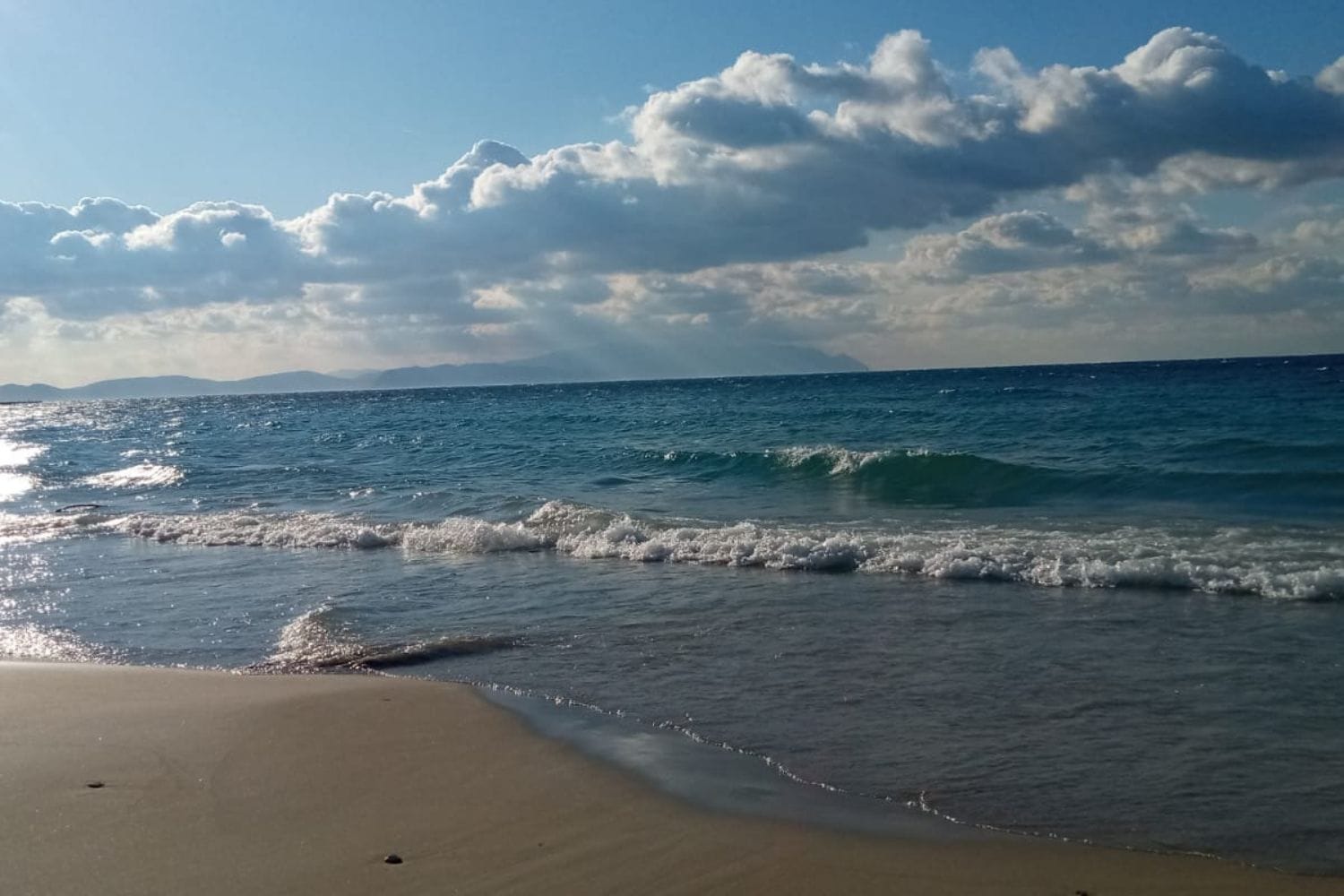 7 things to do in Turkey during the Winter Season
Embarking on a hot air balloon ride in Cappadocia during the winter is a truly magical experience.
The crisp winter air adds a special touch to this already awe-inspiring adventure.
As you ascend into the sky, you'll be greeted by breathtaking views of Cappadocia's unique landscapes, adorned with snow-capped fairy chimneys, ancient cave dwellings, and valleys covered in snow.
The serene atmosphere, with fewer crowds during the off-peak season, allows you to immerse yourself in the tranquility and beauty of the region.
The contrast of the vibrant, colorful balloons against the serene winter backdrop creates a visual spectacle that is truly mesmerizing.
Witnessing the sunrise from high above is particularly enchanting during winter, as the soft golden light pierces through the mist, casting a warm glow over the surreal landscapes.
Pro tip: Make sure you schedule your ride on the first available day. Off-season weather is often not as favorable and your flight might be canceled. If you schedule the first day, you will have extra days if it does get canceled.
2. Explore Istanbul without the Crowds
Istanbul, the vibrant metropolis straddling Europe and Asia, takes on a special allure during the winter season.
The city's rich history, diverse culture, and stunning landmarks provide a captivating backdrop for winter exploration.
The famous Hagia Sophia and Blue Mosque, adorned with a dusting of snow, create a mesmerizing sight.
Istanbul's vibrant art scene comes to life during winter, with numerous galleries and museums hosting captivating exhibitions and cultural events.
The city's culinary scene thrives in winter, offering warm and comforting dishes like hearty soups, grilled kebabs, and traditional Turkish tea to keep you cozy.
Don't miss the opportunity to indulge in a relaxing Turkish bath experience, known as a hamam, for a rejuvenating escape from the cold.
While exploring the city, take leisurely walks along the Bosphorus shore, where you can enjoy panoramic views of the city's skyline and the iconic Maiden's Tower, which recently reopened after a long restoration process.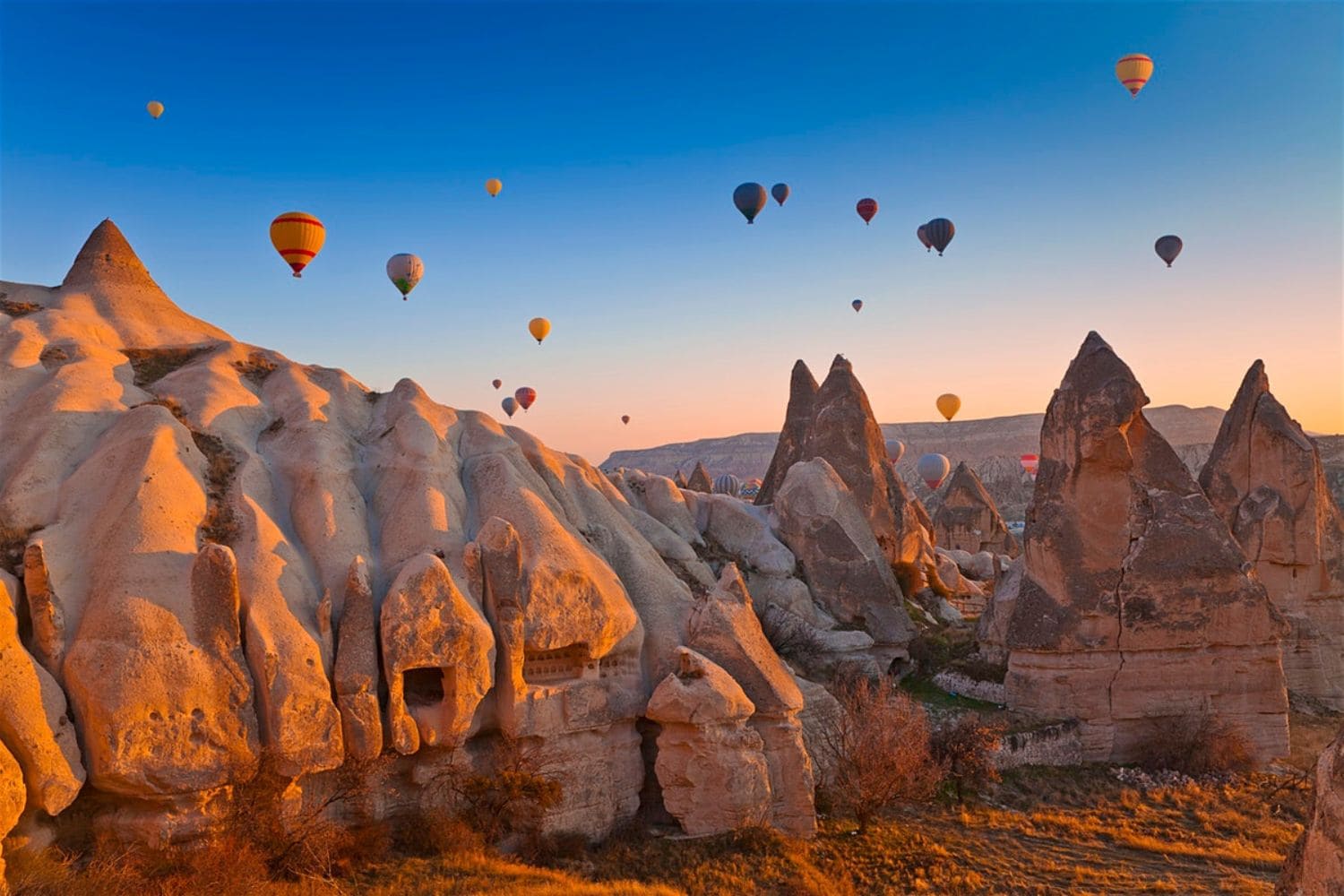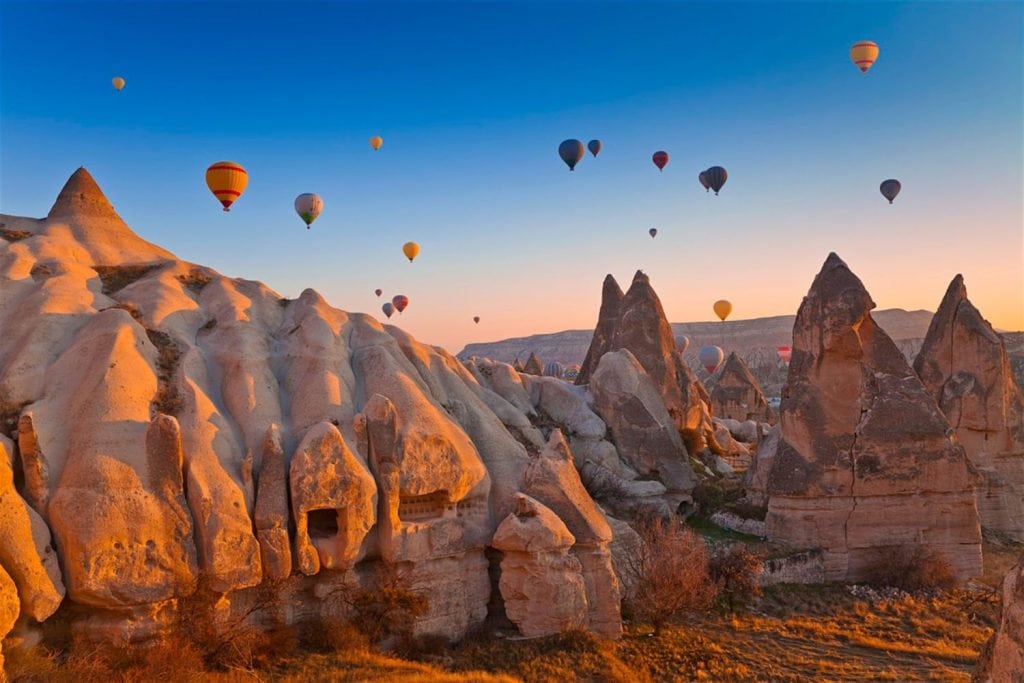 3. Rest in Antalya
Antalya, known for its stunning Mediterranean coastline and vibrant tourism scene, offers a plethora of year-round activities to enjoy even during winters in Turkey.
I actually prefer it during late fall/early winter because the weather is so lovely.
While the beach may not be the main attraction during this time, there are several other enticing experiences to indulge in.
Exploring the historic old town of Kaleiçi is a must, with its narrow cobblestone streets, Ottoman-era architecture, and charming shops and restaurants.
You can immerse yourself in the rich history by visiting the Antalya Museum, home to an impressive collection of ancient artifacts.
Additionally, a visit to the remarkable Antalya Aquarium is highly recommended, where you can marvel at a diverse array of marine life.
Pampering yourself with a visit to one of Antalya's renowned spas and hammams is also a delightful way to relax and rejuvenate.
Lastly, don't miss out on indulging in the local cuisine at charming restaurants and cafes, where you can savor delicious Turkish dishes while enjoying the city's pleasant winter weather climate.
Taking the Doğu Express during the winter in Turkey is a remarkable and adventurous journey that allows you to witness the breathtaking winter landscapes of Eastern Turkey.
This scenic train ride takes you through picturesque routes, offering stunning views of snow-covered mountains, frozen lakes, and charming small towns along the way.
The atmosphere inside the train is cozy, with passengers enjoying hot beverages and engaging in conversations, creating a sense of camaraderie.
The winter scenery outside the train window is nothing short of magical, with the white-capped mountains and frost-covered landscapes painting a serene picture.
The Doğu Express also stops at several notable destinations, such as Kars and Erzurum, where you can explore historic sites, sample local cuisine, and experience the unique culture of the region.
You could take the train all the way out to Kars and then enjoy the next point for an epic vacation all rolled into one.
5. Visit the Magical Far East
Kars, located in Eastern Turkey, transforms into a captivating winter wonderland during the colder months. It is known for its snowy landscapes and charming old town.
Kars is also well known for its medieval castle, standing proudly against the backdrop of snow-covered hills.
Walking through the narrow streets of the old town, you'll encounter beautifully preserved Ottoman-era architecture and traditional wooden houses blanketed in snow, creating a scene straight out of a fairytale.
Kars is also home to the stunning Ani Ruins, a UNESCO World Heritage site, where you can explore the remnants of an ancient Armenian city amidst a serene winter setting.
The festivities in Kars are a highlight, with the annual Kars Snow Festival which features snow sculptures, traditional music and dance performances, and various winter sports competitions.
You can also check out the stunning Lake Cildir (lake of Shadows) which is an easy day trip from Kars.
Finally, Kars is also renowned for its hearty cuisine, where you can savor traditional dishes like kadayıf dolma (a Turkish dessert) and local cheeses, providing a warm and satisfying culinary experience amidst the winter chill.
6. Winter Sports in Your Pick of Cities
Winter sports enthusiasts can find a haven in Turkey, as the country boasts numerous destinations for skiing, snowboarding, and other thrilling activities.
With its mountainous terrain, Turkey offers a range of ski resorts that cater to all levels of expertise.
Uludağ, located near Bursa, is one of the most popular and well-developed ski resorts in the country, offering a variety of slopes and modern facilities, and is an easy trip from Istanbul.
Palandöken in Erzurum is another notable destination, known for its challenging slopes and hosting international ski competitions.
Kartalkaya, nestled in the Köroğlu Mountains, offers picturesque landscapes and well-groomed trails suitable for beginners and intermediate skiers.
These ski resorts provide not only exhilarating outdoor adventures but also comfortable accommodations, equipment rentals, and ski schools to cater to visitors' needs.
Beyond skiing, visitors can also enjoy snowshoeing, snowmobiling, and even ice climbing in certain areas.
7. Check out the Thermal Spas
If you're wishing you had a beach, a thermal spa might be a great substitute.
Some coastal destinations, particularly in the southwestern region, are known for their natural thermal spas. They offer a delightful retreat during the winter months.
With their naturally heated mineral-rich waters, these spas provide a soothing escape from the cold weather. Visiting a thermal spa in offers a unique and rejuvenating experience.
Pamukkale, a UNESCO World Heritage site, is famous for its terraces of gleaming white mineral-rich pools that have attracted visitors for centuries.
Other popular thermal spa destinations include Çeşme, Yalova, and Konya, each offering its own unique thermal experiences.
From traditional hamams to modern wellness centers, these spas offer a range of treatments and facilities to indulge in, including massages, mud baths, saunas, and more.
The combination of warm waters, therapeutic treatments, and serene surroundings creates a tranquil haven where visitors can melt away their winter worries and emerge refreshed and rejuvenated.
Travel Tips: 3 Things to Pack for your visit to Turkey
Rain jacket
You could, of course, bring an umbrella instead but I will caution you with this…it can be windy and the umbrella will do nothing. I prefer to have a waterproof backpack and a good rain jacket for my life in Turkey.
I recommend you get one that is a bit longer as well. You can use a disposable poncho but during the winter, the extra layer doesn't hurt.
Wate-proof shoes
This is maybe the most important recommendation. I am a bit sensitive as my feet are the only thing to ever get cold in winter weather.
With how wet it can be, it is so important to have good shoes that are comfortable to walk around for hours and that will keep your feet dry and warm.
Make sure you break them in before you come to avoid blisters.
I bought these Xero women's boots when I was back in the States and I literally wear them 6 of 7 days during the winter. Just make sure you treat them well and they will last a long time.
Water-proof bag
You wanna make sure your electronics and important documents stay dry while you're out and about exploring beautiful Turkey.
There are so many great bags out there that are water-resistant and water-proof. I went a bit overboard with mine because I am often carrying my laptop with me.
This is a great inexpensive option, however. Inexpensive yet keeps everything dry!
FAQs About Your Visit in Turkey in Winter
Is Turkey a good winter destination?
Yes, Turkey is a good winter destination. In Turkey, you can have a winter sports holiday, go hiking on the Mediterranean coast, explore Eastern Turkey, and so much more.
What is the weather like in Turkey at Christmas?
The weather in Turkey at Christmas depends on where you are. But it ranges anyway from 8-62° F. You can definitely find something to do over the Christmas holiday in Turkey.
How safe is travel to Turkey?
It is quite safe to travel to Turkey. Of course, you need to be aware of your surroundings and be aware that in touristy areas there is a higher likelihood of being pickpocketed. Make sure you keep everything on your back and close to you if you don't want it taken.
Is Turkey an affordable vacation?
Yes, Turkey is an affordable vacation. Depending on what you like to do your budget should be anywhere from $30 – $200 a day. For budget travel, however, you should be able to get by with $30-$40.
What is the best month to go to Turkey?
The best month to go to Turkey is April, May, September, and October. This is shoulder season so the prices are lower and the crowds are less and the weather is perfect.
Do Americans need a visa for Turkey?
Yes, Americans need a visa for Turkey. You can get one here at iVisa.
Does it snow in Turkey?
Yes, it snows in Turkey though more snow falls in the Eastern part of the country whereas the Western coast is more temperate in temperatures. Istanbul can still see snow once or twice in a season, however.
Final Thoughts: Winter in Turkey is worth it!
Visiting Turkey during the winter season offers a unique and captivating experience that should not be overlooked by travelers seeking a diverse and enchanting destination.
Despite being known for its sunny beaches and vibrant summer atmosphere, Turkey's winter charm unveils a whole new side to the country, revealing its rich history, natural beauty, and warm hospitality.
This time of year Turkey transforms into a winter wonderland, showcasing stunning landscapes blanketed in snow and offering a variety of winter activities.
From skiing in the majestic mountains of Uludağ and Palandöken to exploring the fairytale-like landscapes of Cappadocia covered in a pristine white blanket, winter enthusiasts will find plenty to indulge in.
Moreover, festivals and celebrations bring the country alive with vibrant traditions, music, and dance. It is an excellent opportunity to immerse oneself in the local customs and create lasting memories.
In short, I think winter is the best time to visit Turkey in some cases and maybe not so in others. Hope to see you here!
Read More:
Turkey vacation basics
When I plan a trip these are the websites I use. Hope they help you plan your next adventure as well!
FLIGHTS: I am a huge fan of Kayak and WayAaway.
VISAS: You can use the free e-visa portal here but for a few extra dollars you can use iVisa and someone else will handle any issues that may come up.
E-SIM: When I traveled to SE Asia I discovered e-sims and I'm never going back. Airlo has been easy and cheap! Use code "SEP15" to get 15% off on one booking.
TRAVEL INSURANCE: I use TravelInsurance.com for my trips abroad.
CAR RENTAL: I have loved working with Discover Cars when I rent cars in country.
ACCOMMODATION: Find the best Turkey hotel deals on Booking.com.
CITY TOURS & DAY TRIPS: You can browse GetYourGuide's website to find just the tour you're looking for!