Turkish Republic of Northern Cyprus: All you need to know for a great trip
This contains affiliate links to trusted partners. They cost you nothing and help me provide you with excellent free content.
Most of the world knows this island as Cyprus but to the Turks it is the Turkish Republic of Northern Cyprus (TRNC).
We will get into a little bit of history and things you should know but know this first, Northern Cyprus is a gem and it is worth seeing.
It comprises a little more than a third of the island and holds some incredible ancient sites, rich with history.
It is also a fairly small island. We did most of our sight seeing of TRNC in just a day or two. Of course, if you want to see Southern Cyprus as well budget for a little more time.
It is definitely a great option to pop over, however, on a trip to Turkey.
Let's jump in and see why!
About the Turkish Republic of Northern Cyprus
In 1960 Cyprus became an independent nation, prior to which it was a part of the United Kingdom.
In 1974, however, everything changed for this island. That summer the Greek Army attempted a military coup d'état.
After failed attempts with the UN for international support, Turkey sent in troups to Cyprus under Article 4 of the Guarantee Treaty of 1960.
This treaty allowed Greece, the UK and Turkey to intervene and restore democracy if multilateral support was ineffective.
This is why you will not only see UK Sovereign Bases as well as Turkish Republic of Northern Cyprus, which the Turkish Cypriot-controlled area declared itself so in 1983.
Interestingly, Turkey is the only country to recognize this designation. The rest of the international world considers Northern Cyprus as a part of the Republic of Cyprus.
The northern 38% of the island is separated from the southern by a border maintained by the UN.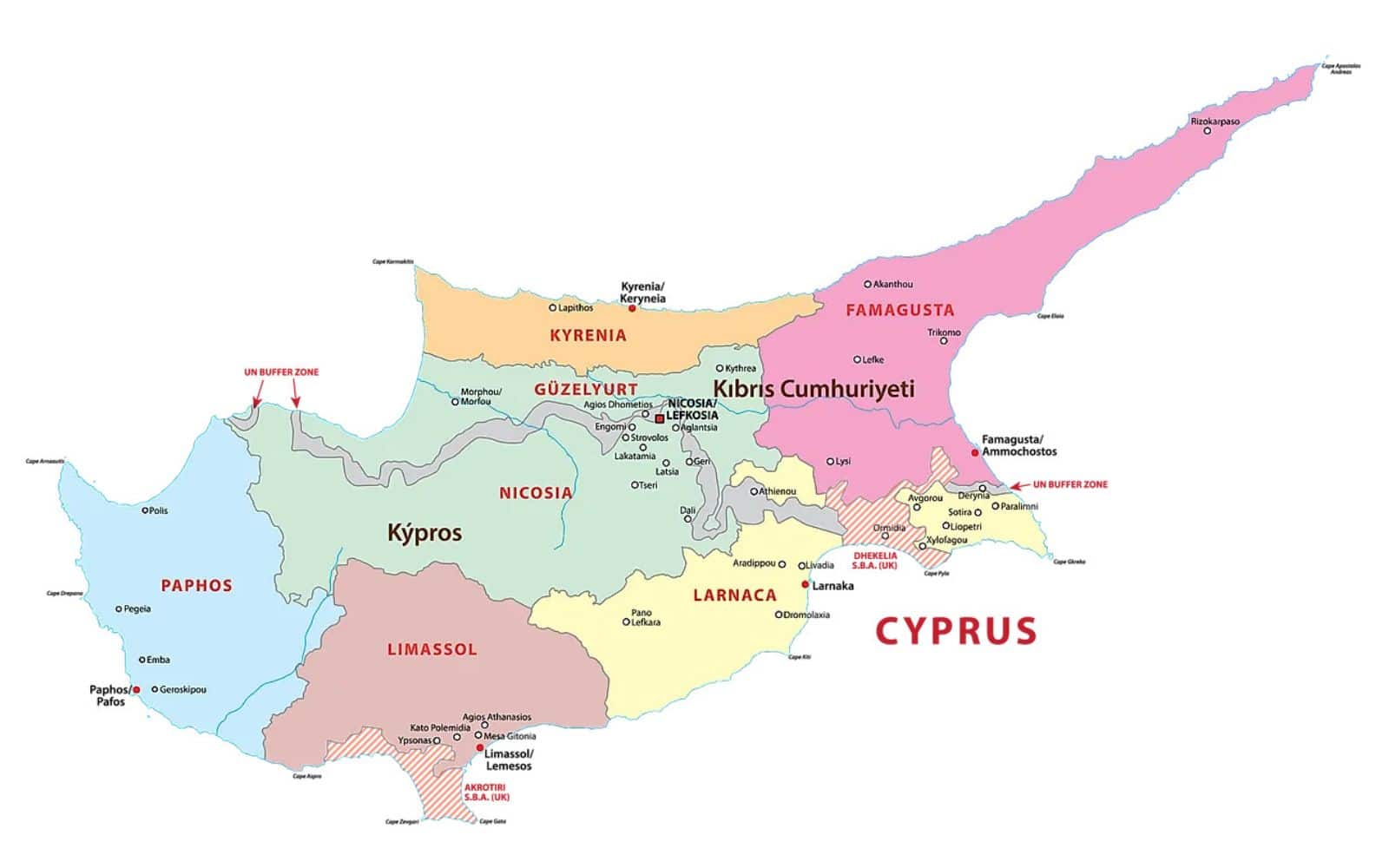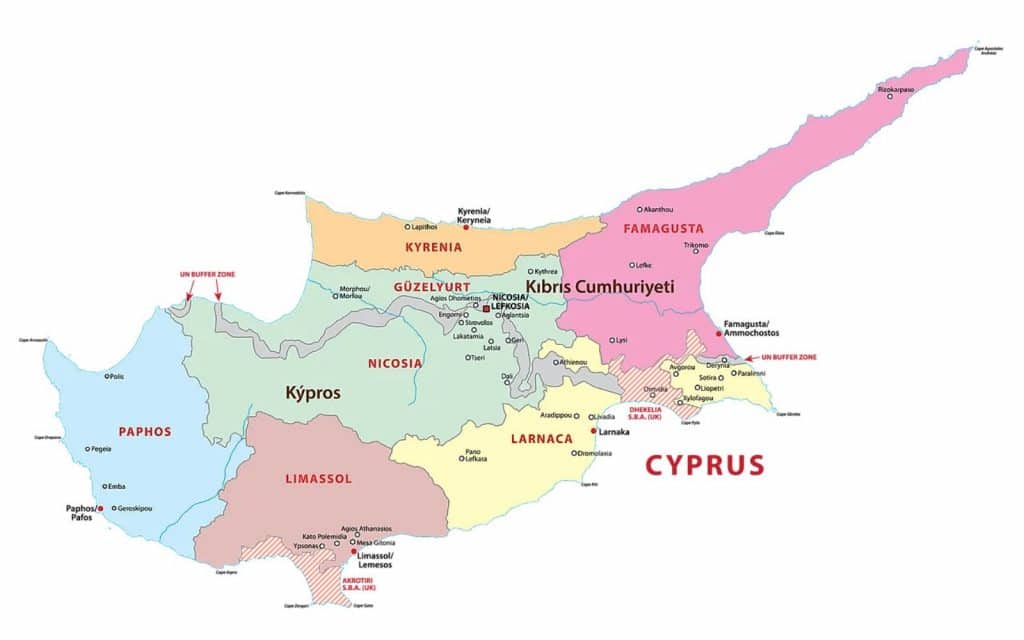 Is Northern Cyprus Turkish?
Many Turkish Cypriots live in Northern Cyprus and there is a strong Turkish influence in culture, language and currency. And even though it is protected by Turkey, it is not a province or part of Turkey.
It is interesting to note that the Turkish Republic of Northern Cyprus (TRNC) is also not a part of the EU, while Southern Cyprus is a part of the EU.
Crossing to the other side
There are a number of borders crossings that you can go through.
The most common is Lefkosa, however, it is only a pedestrian crossing. If you are going by way of car you will have to use a different station.
Border crossings for pedestrians are at:
Lidras/Lokmaci in the Old City
At the former Ledra Palace Hotel close to the Pafos Gate
Border crossings for vehicles are at:
Agios Dometios/Metehan in the western suburbs of Nicosia
Pyla/Pergamos (Beyarmudu), handiest for Karpasia
'Four Mile' crossing within the Dhekelia British Sovereign Base Area, direct to Famagusta (Gazimagusa)
Astromeritis-Kato Zodeia (Bostanci), near Morfou (Güzelyurt)
Kato Pyrgos (Günebakan) on the north coast, allowing fast transit from the Polis area towards Nicosia.
Visas
Because TRNC is not a part of Turkey, you do have to get separate visas for Turkey and Cyprus.
If you're American, you can check the most current information for visas for Cyprus as well as any country.
Turkish citizens need a visa to cross back and forth where as Turkish Cypriots do not.
As an American, we didn't need a visa either to go to Northern Cyprus or into the Southern Cyprus.
That being said, we didn't venture far into the Republic of Cyprus. Most of our time was spent in TRNC.
TIP: If you ever plan to travel to Greece, make sure that you get a visa stamp on a separate piece of paper.
If you get a stamp in your passport, you will not be able to enter Greece without getting a new passport.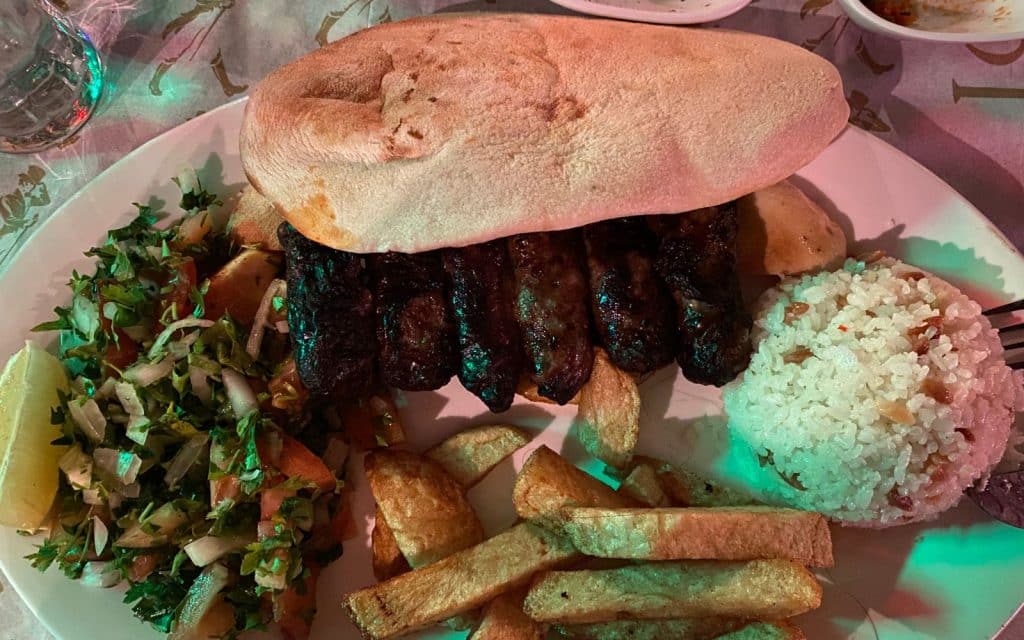 Getting to and from Cyprus
If you are coming from Turkey, you can only fly into Ercan airport. Ercan, while called an international airport, only receives flights that are coming through Turkey.
From there you can rent a car, hire a transport, or get a taxi.
If you are flying in from anywhere else in the world, you can fly into either of the other two airports, Paphos or Larnaca.
From there it is also easy to hire a car or transport and go wherever you want.
Make sure you read the note about insurance if you're renting a car.
Safety
Regardless where you are, you will probably notice the military presence. In spite of that, however, Northern Cyprus is perfectly safe. Most visitors never encounter a problem.

Even though the tensions are quite high between the two sides of Cyprus, the island is not violent nor does it have high numbers of crime.
Actually the numbers are lower even than Southern Cyprus.
Of course, you should exercise the same caution as you would when you travel anywhere new and foreign. Being aware is one of the most helpful things to keep you safe.
You can read this post on safety in Turkey that would apply here as well.
Language in Northern Cyprus
The language of the Turkish Republic of Northern Cyprus is Turkish. As in Turkey, you will find many people in tourist areas speak some English though it isn't typically fluent.
I definitely recommend you learn some Turkish. You will be beloved by everyone you meet if you do.
You can check out a couple of other blog posts on Turkish TV shows and Turkish basics to help you on your way.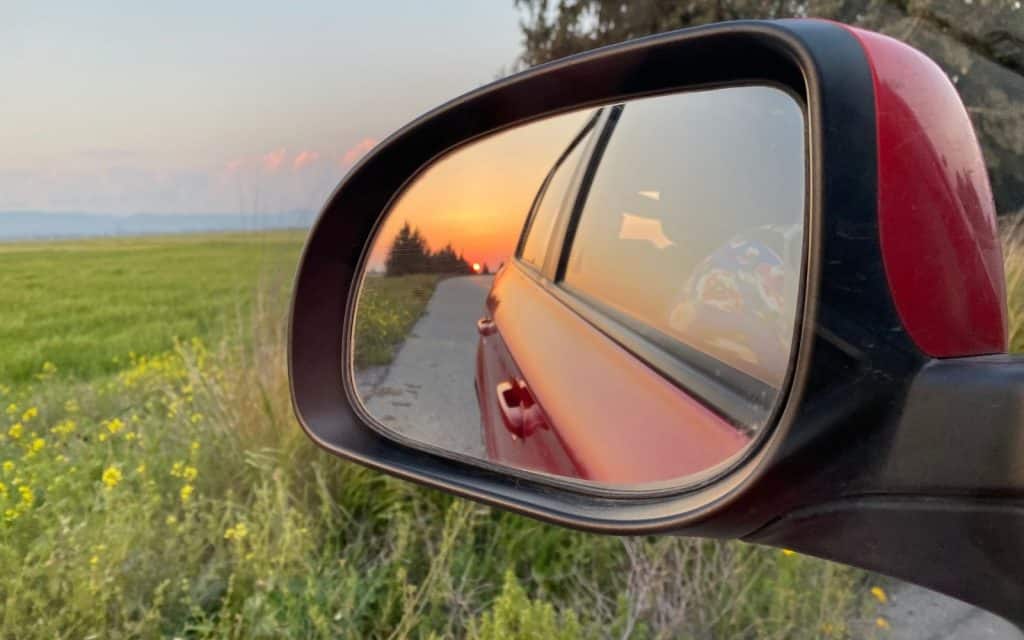 Getting around
Hiring a car
This is definitely the recommended way to go while in Northern Cyprus.
TIP: They drive on the left side of the road. While it may seem scary, I have done it and it isn't so bad. After just one trip, I felt much more comfortable.
It also helps that the cars are all automatic. I can't imagine having to learn to drive on the other side of the road AND a standard on the other side all at the same time.
In addition, you should lower your standards as to the quality of cars. Cars in general, even when I have taken shuttle buses from 5 star all inclusive resorts are not what they would be on the mainland.
Taxes, import fees and the fact that it is an island all play into this. They simply are so incredibly expensive that they don't replace them until they have to. So just be aware.
I used Discover Cars to get my car and it was great! They are generally helpful and often speak English.
Don't forget to get your insurance! Though there is one note that you should know. Typically a car rented in the North has to stay in the North and vice versa.
If you want to cross borders, make sure you check with your car rental provider and purchase special insurance, typically purchased at the border.
Public transportation
You can of course use Dolmus but they are not nearly as reliable as in say Istanbul. They will often run late or come early.
They often don't run late into the evening so if you're out and about, you may find yourself stranded or needing to depend on a taxi.
Taxis are also an option. They are reasonably priced though remember they are taxis.
If you're traveling solo a way to help off set costs is to share a taxi which is quite common in Northern Cyprus. There are special stands that allow for such.
Make sure that the meter is running when you get in. If for some reason the meter isn't there, ask for the price to get where you're going.
The meter is often either in the rear-view mirror or on a separate machine on the dashboard.
Money
Euros, Pounds, Dollars and Turkish Lira are all accepted in Northern Cyprus though the official currency is Turkish Lira.
While all of them could be used, it is recommended to use the Lira. By paying with Lira, you will be getting the best value.
Sometimes prices will be only in Euros, especially closer to the UN border. If that is the case, just ask them how many liras it is. (Tele ne kadar?)
Also cash is king in the Turkish world. Many places will accept credit and debit cards but sometimes they don't.
You can easily withdraw cash from an ATM though I recommend you do it from one attached to a bank.
If you don't use an ATM attached to a bank and the ATM eats your card for whatever reason, the card will be retrieved eventually but then sent back to your home address.
If, however, the same things happens at a bank, they can open it after proving that it is yours.
If you, like me, love to just pull money from the ATM a great way to do that is through the Wise Card.
It is used internationally and then you don't have to deal with all the pesky fees. You can load a ton of different currencies to cover you wherever you travel!
Things to do
Salamis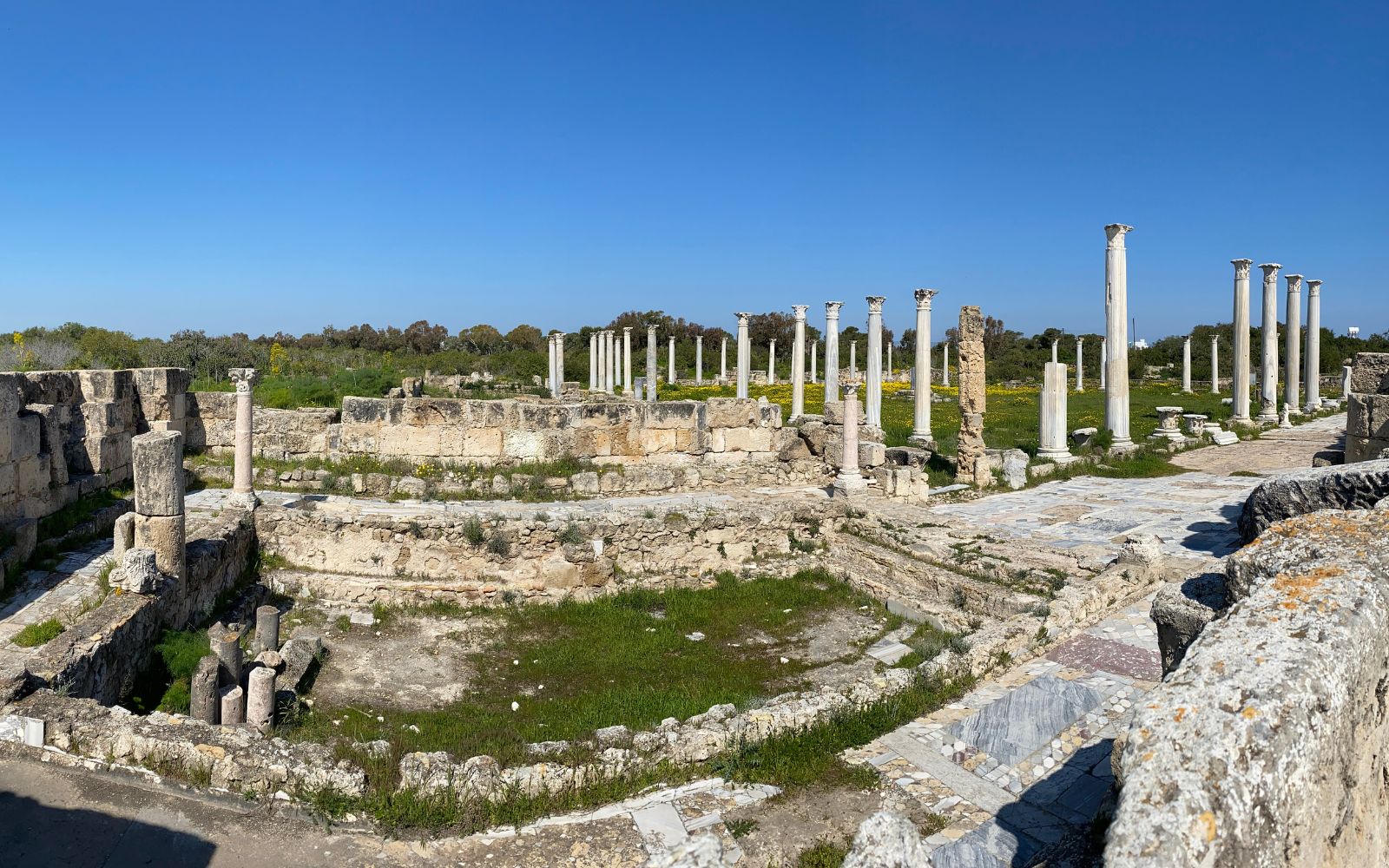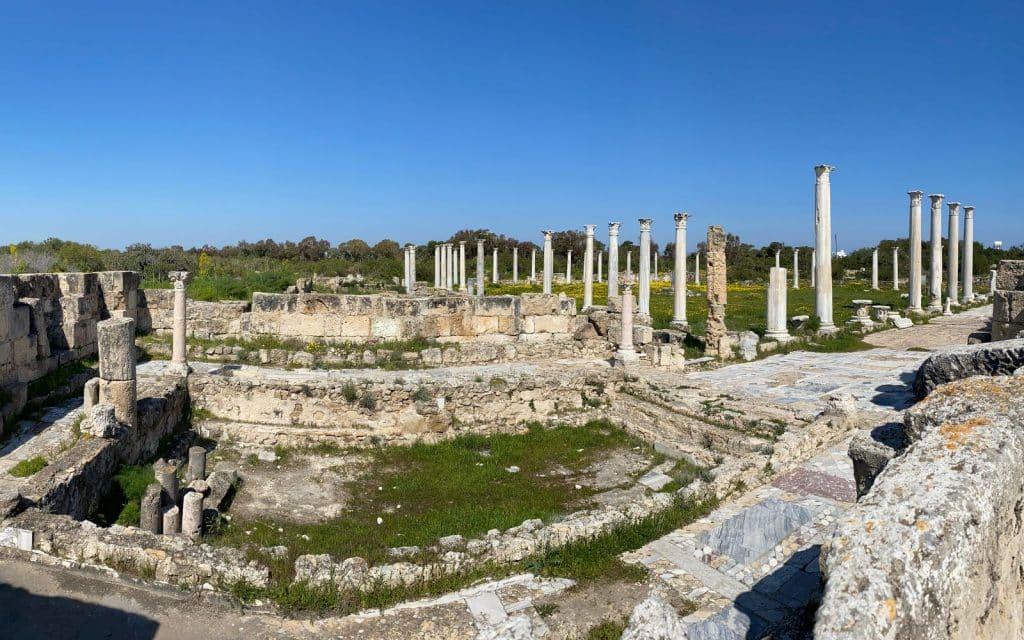 Salamis holds a rich history. It is both where Paul, Barnabas and John landed after leaving Antioch as well as early archeological finds from 11th century BC. It survived major occupations by the Assyrians, Persians, Romans and more.
While today nearly 1 square mile has excavated, there is still so much that has yet to be excavated as most of it happened prior to 1974.
You can see ancient baths, gymnasiums and mosaics and so much more as you walk through this ancient site.
We easily spent a few hours wandering around and taking it all in. There are even epic views of the water from certain spots.
It is open daily and the fee is low. Definitely worth a visit.
Keryneia
Or otherwise known as Girne in Turkish, is a quaint harbor town toward the west side of Northern Cyprus.
Here you can wander the lovely harbor, taking in the colors and sounds while drinking a cold ale or visit ancient Bellapais Monastery and the Saint Hilarion Castle.
There is also the Keryneias Castle with Hellenistic shipwreck that was discovered in 1967 by a diver.
In Kryneia you can see traces of major cultures like Roman, Ottoman, French and Greek tucked into the corners and cobblestone streets as you go.
Thought it seems small, it holds great treasure to be observed.
If you have a car it is also worth going to the mountains. There are some epic views of both the city and the landscape in general.
The most well known peak is the Pentadaktylos, deriving its name from looking like 5 fingers.
Nicosia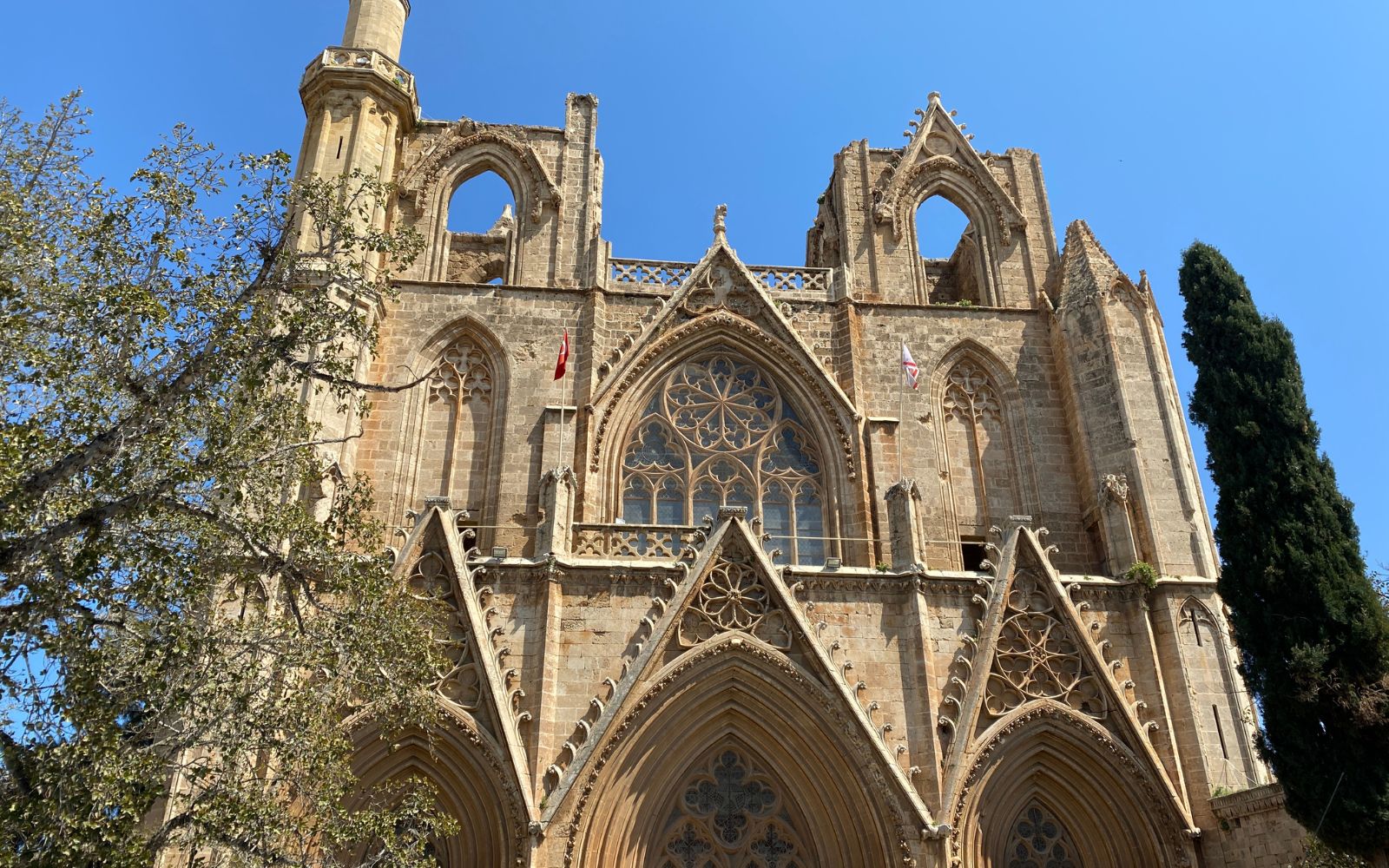 This city is also known as Lefkoşa and is in the center. It is also the main border crossing for pedestrians.
Here you will not want to miss the Büyük Han (the Great Inn) that was built by the Ottomans in 1572.
As my mom and I walked through this epic building, vendors sold their hand made wares and jams. There were families drinking tea and men playing backgammon.
But don't forget to check out the building itself. It was gorgeous.
There are also other places to see as you walk around. There a beautiful Catholic church once known as the Cathedral of Saint Sophia that was converted to a mosque.
It is called Selimiye Mosque.
You can also cross over to the Republic of Cyprus here. Read more about border crossings.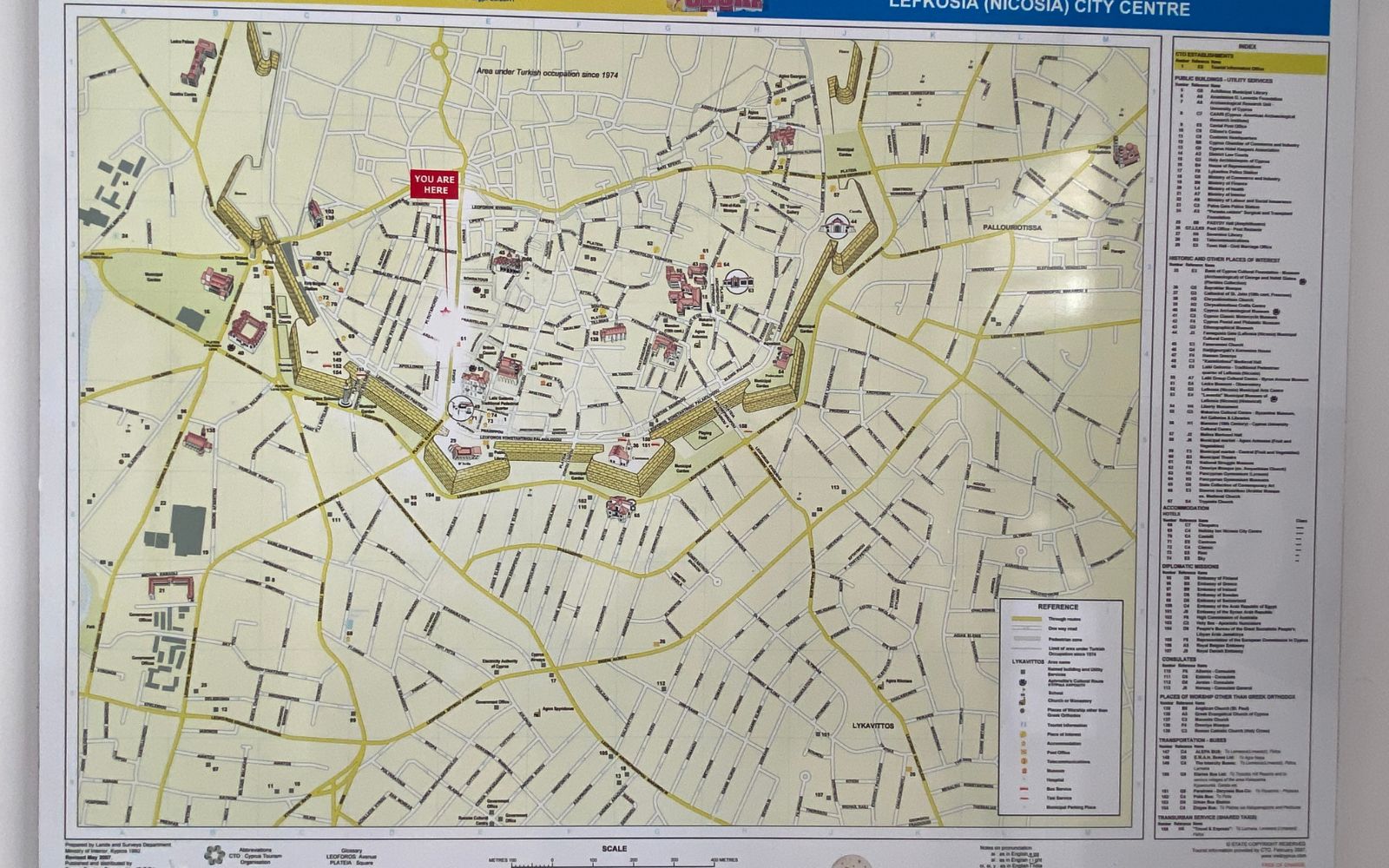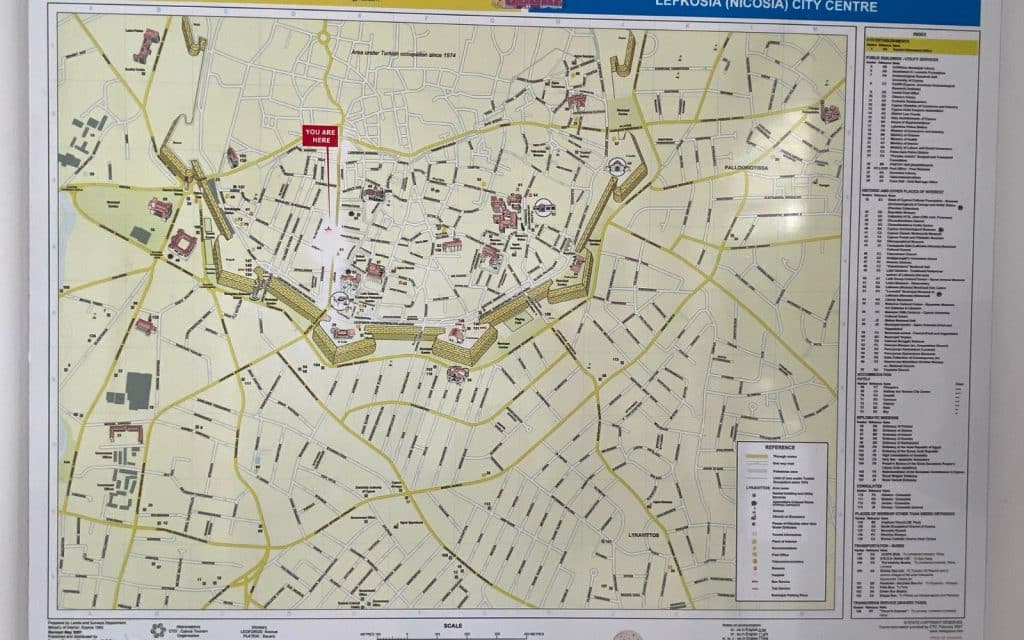 Should I get a SIM card?
I am a huge fan of doing this wherever I go. I know not everyone likes to but there are a couple of reasons.
Firstly, of course you may choose to have an international plan but those are just plain expensive! Getting a local sim card much cheaper option.
Secondly, coverage is typically better with a local sim card. You don't have to worry about cell towers and them working with your carrier.
Finally, if you don't have a local sim card nor do you have an international plan, you are limited to wifi which will really hamstring you as you go.
I use Turkcell in Turkey and they also have a sister company in Cyprus. Just tell them you want the tourist packet.
It is good for 4 weeks with a significant GB like maybe 20GB, some minutes for talking locally as well as text messages.
It is important to note that your Turkish sim card won't work in Cyprus. Some people say that it will but we didn't have that experience.
My mom had a tourist sim card and I had one that residents have and neither worked.
What we did end up doing though was just buying one for our short time in Cyprus and I hot spotted her so she always had service.
Places to stay
There are tons of places to stay for any budget. I have had the pleasure of staying at a couple of really nice places.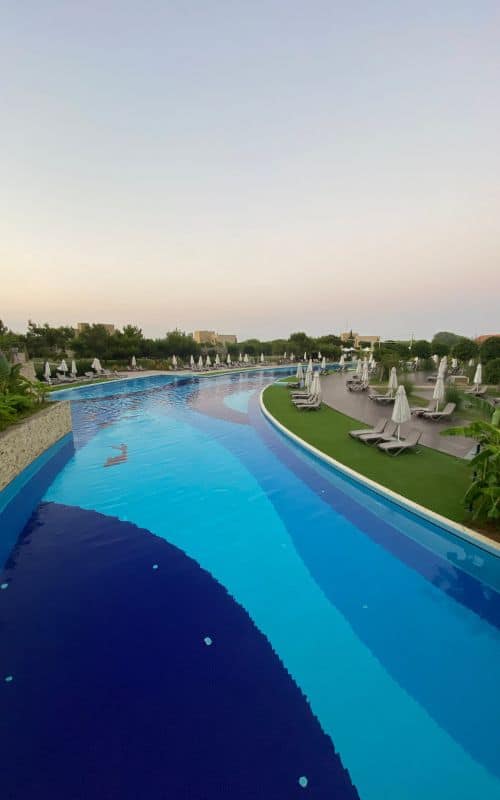 Concorde Luxury Resort
If you're looking for a nice all inclusive, I recommend Concorde Luxury Resort. We had an absolutely incredible time here.
There were pools and ocean and slides and allll the things.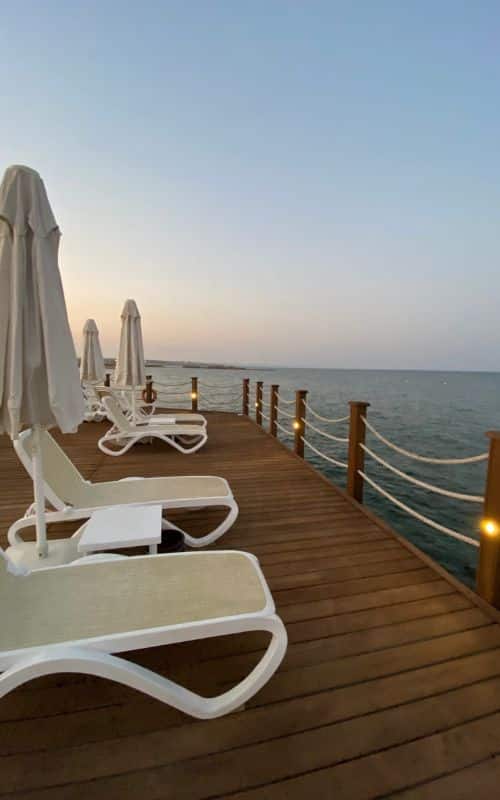 One of my favorites was the dock with suntanning chairs.
I went out there to read and soak up sun and then dip straight into the water, leaving the sand behind.
The food was also incredible. There were so many options it was hard to choose every time.
There are even a couple of extra a la carte restaurants that you can pay extra for.
I went to one of them and it was seriously the best cow cheek I have ever eaten. The extra fee was completely worth it!
Truly they did a great job.
Mimosa Beach Hotel
I also really enjoyed the location of the Mimosa Beach Hotel.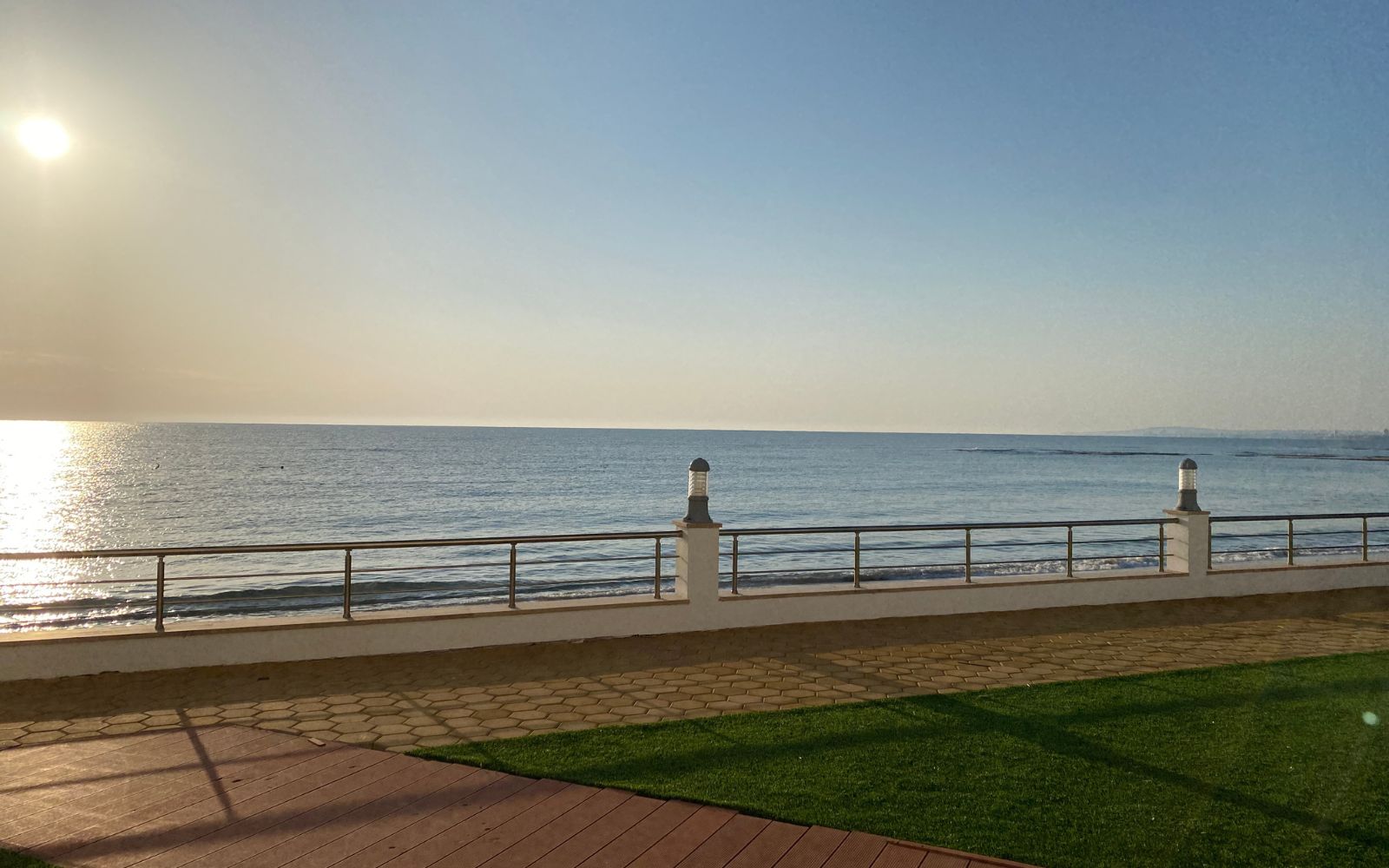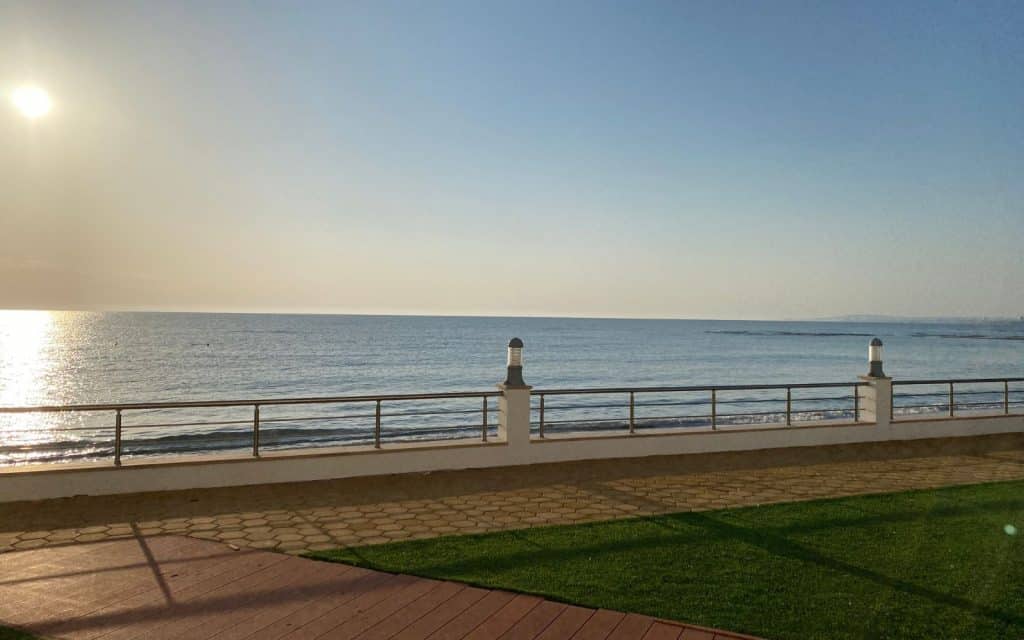 While this stay wasn't a 5-star stay, the breakfast included was delicious and our room was literally 20 steps to the beach.
We often left our sliding door open and listened to the waves whenever we were in our room.
It was clean and the staff were incredibly nice. Definitely recommend this hotel if you're on a budget.
Make sure you check the dates when certain amenities are available as not everything is open year round.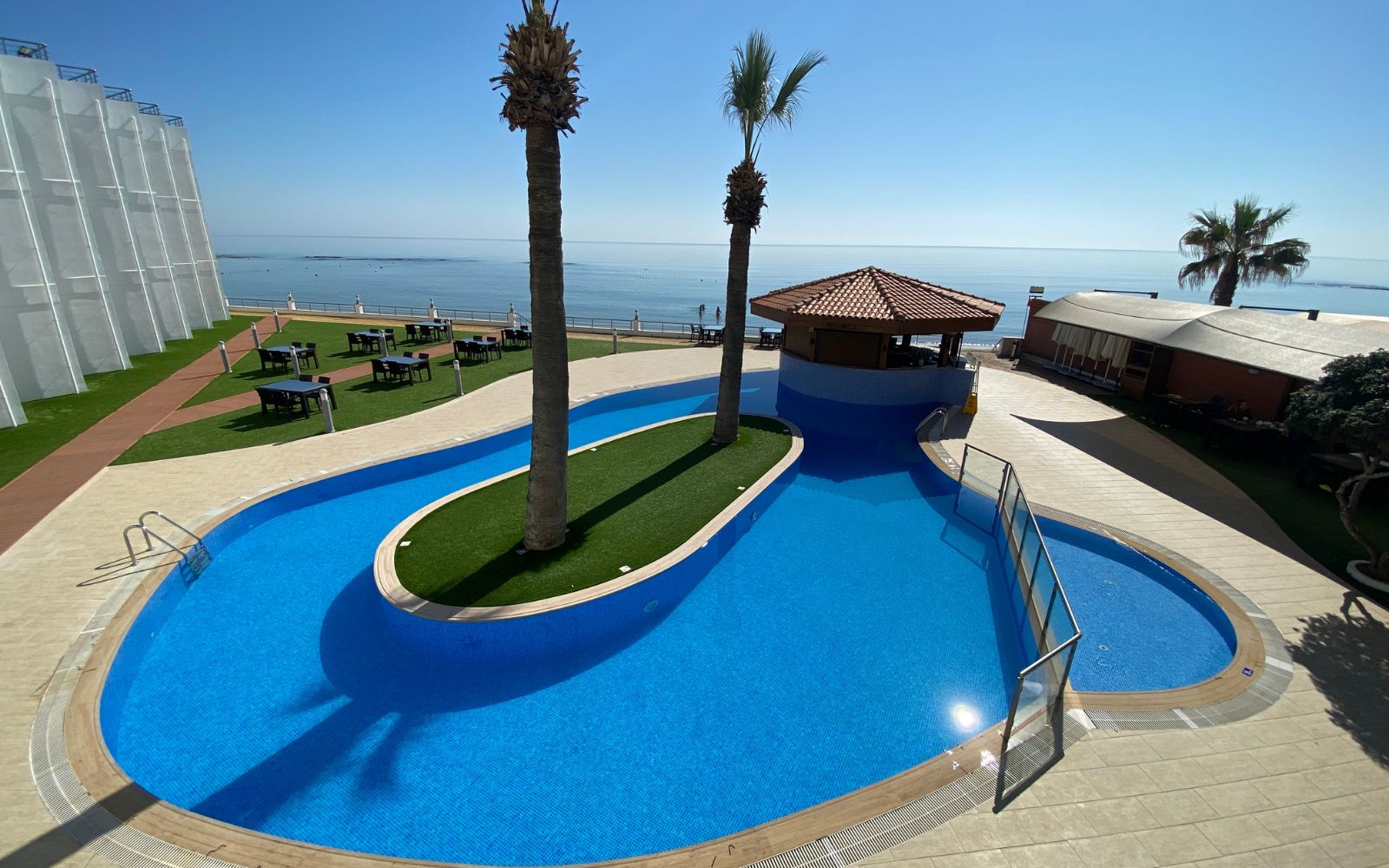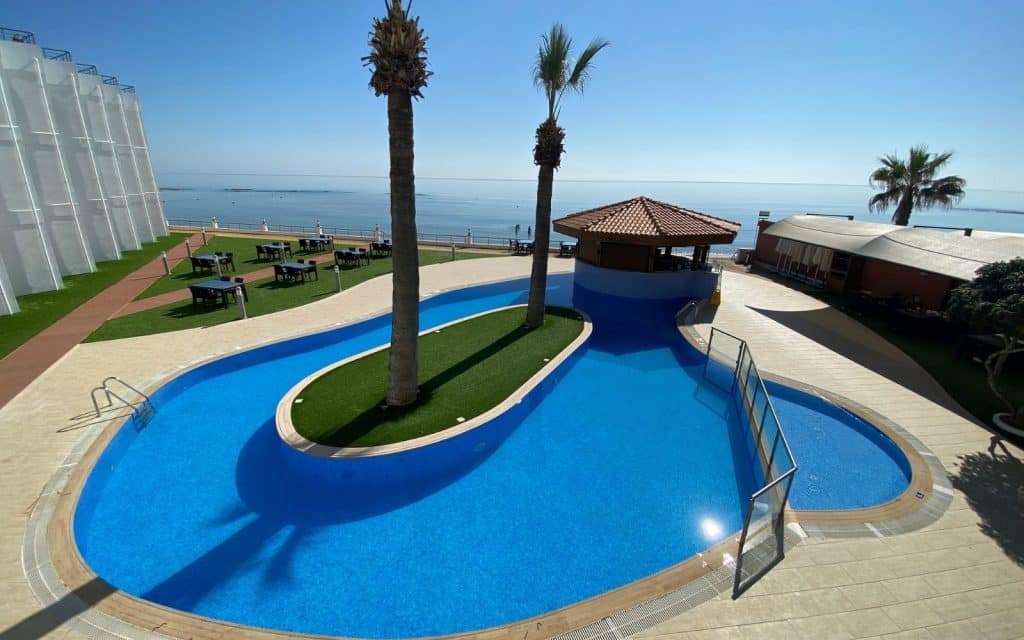 Other Options
If neither of those options suite you, you can always check out booking.com and find well rated hotels.
I do recommend that you pick something with 8+ rating and of course 9+ is even better.
That rating doesn't dictate stars but what is rated by people who have actually gone. Super helpful to hear from people who have been there.
---
I hope you see why I think Northern Cyprus is worth a visit.
Between beautiful beaches, ancient history, delicious food and so much more, there are a million reasons to pop over during your stay in Turkey.
What most intrigues you about the Turkish Republic of Northern Cyprus?
See ya next time!
– Kimberly