WayAway Flights: the Best Deals to Your Dream Destination (2023)
Disclaimer – The Art of Living in Turkey contains affiliate links and is a member of the Amazon Services LLC Associates Program. If you make a purchase using one of these Amazon links, I may receive compensation at no extra cost to you. See my Disclaimers for more information.
Do you want to find out if Wayaway flights with Wayaway Plus are worth the investment? Let me break it down for you!
I love to travel both domestically and internationally. Because of this, I am always on the hunt for the next great tool to make it easier and cheaper.
Recently I discovered an amazing new tool: WayAway Plus membership program.
Travel is expensive these days and saving money anywhere you can is always a bonus. Who doesn't want cashback when they book flights, hotel stays, car rentals, tours, and more?
If you do, then you are going to love this WayAway review because, with this amazing tool, you can save hundreds on your travel and then cash out as soon as it's available.
So if you already know you're going to be traveling over the next year, now is the time to sign up. You can even get 50% off the first year of membership.
You can even score an extra 10% off with my code "artfullyliving" or clicking here.
So let me explain how this works and why it is an epic choice!
What is WayAway & WayAway Plus?
WayAway is one of many travel aggregators. Of course, there are others out there (think Skyscanner and Kayak among many) but the thing that makes WayAway different is they have cheap flights with cashback in their membership plan.
This is where WayAway Plus comes in. It is a membership program for their flight aggregator that then rewards you with cash for using their platform.
Yes, WayAway is primarily known as the flight aggregator but you can also earn cashback when you book a hotels, cars, and activities.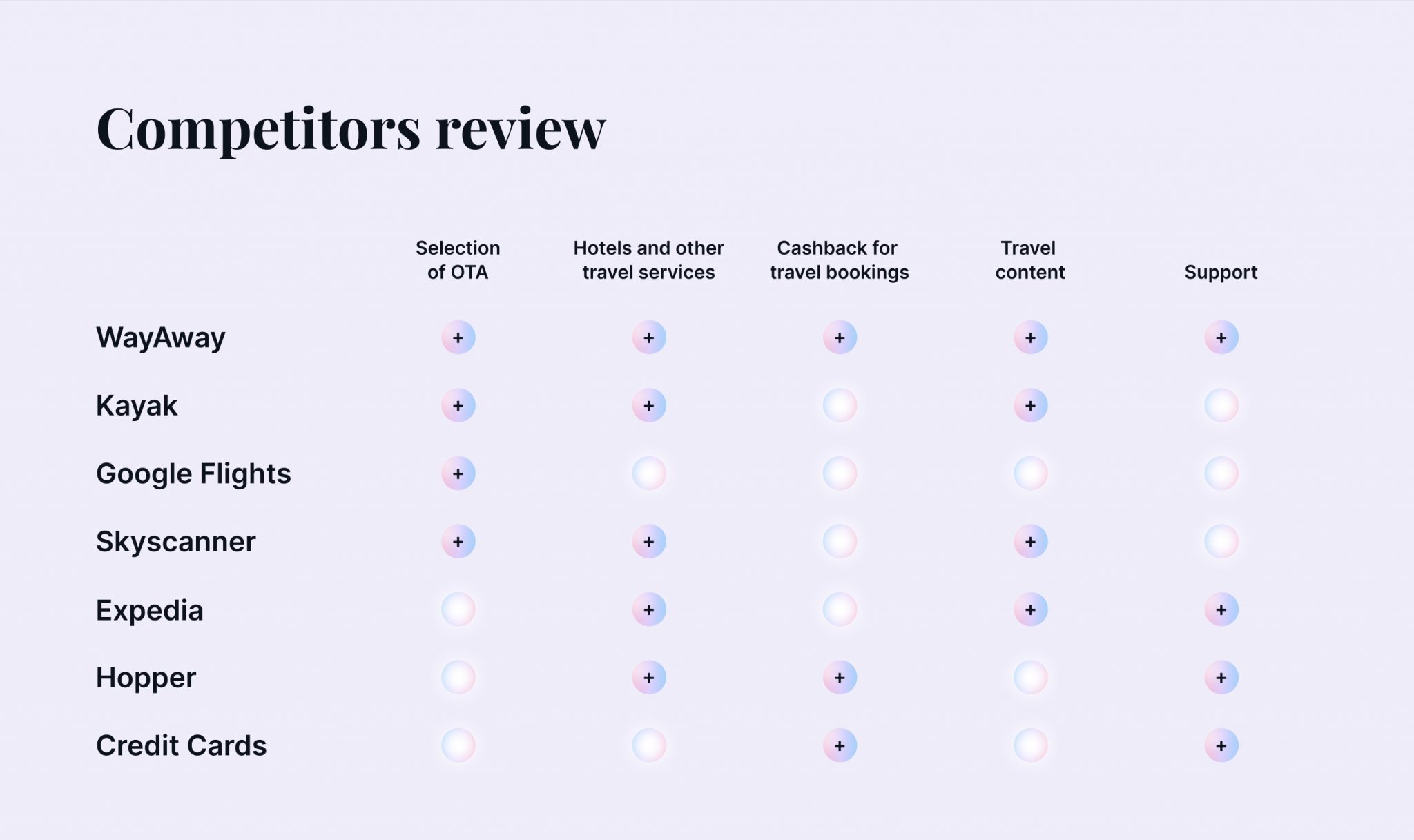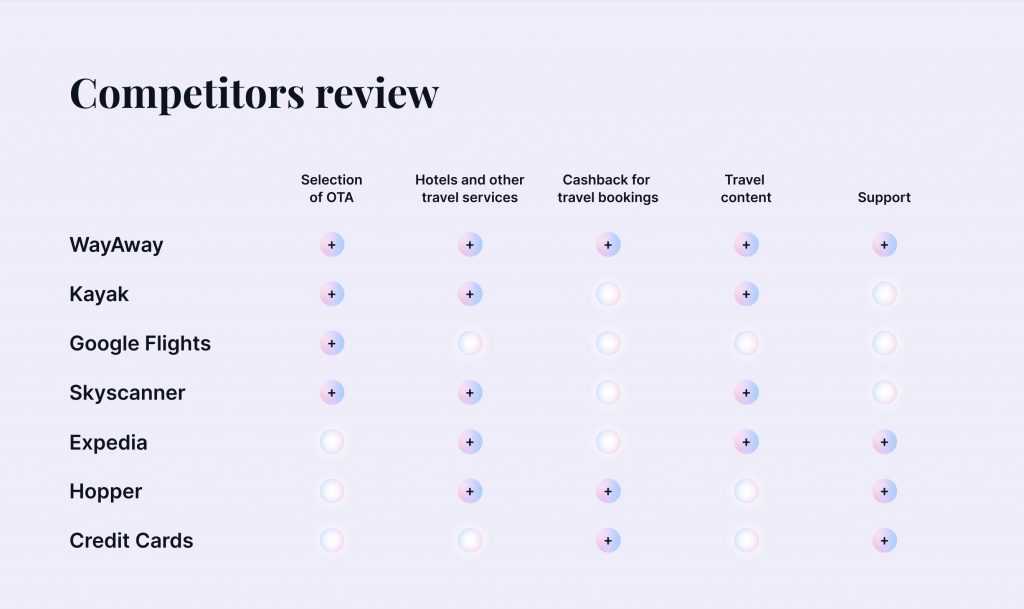 The beautiful thing about WayAway is that it was created by travelers, for travelers.
Through a partnership with Travelpayouts, they have created a partnership platform that marries travel content and travel brands.
It is the product of 10 years of experience in this market and a great partnership.
They want to share their commission from airlines and travel agencies with us through their cashback program on plane tickets as well as travel in general.
What makes them special from all the other aggregators out there is that WayAway is dedicated to a customer-first approach. What does that mean? It means:
it has built-in service with you in mind
includes features like:

cashback rewards – no points or miles here
premium customer support – they will help answer any travel-related question
travel content from active travelers worldwide – find friends anywhere you go
option of price alerts

getting to receive part of the commission for your purchases
you can use the WayAway app and search for travel deals and cheap airline tickets from anywhere
While you can use WayAway without the Plus, you will miss out on the cashback rewards.
One of my favorite features of their platform is the customization of your search. You can easily toggle on and off for things like
flight details
layovers
luggage recheck
and so on
For a little Turkiye travel inspiration…
How do I use the WayAway flight aggregator?
Flights
WayAway on its own is a free flight aggregator. This means you can compare airfares from all major US and global airlines.
They focus on cheap airlines and cheap flights which means you need to toggle on extras that you want.
This is a handy feature that lets you select dates based on price. Beyond this, you can also customize your settings.
Don't need checked baggage or do need an overnight flight? You can customize filters to give you the flights you want.
WayAway really makes it easy to plan your trip all in one place: tickets, car rentals, hotel, and more.
WayAway Plus
Find cheap Flights
If you have WayAway Plus, you will be able to see how much cashback with each flight. One of my favorite features is how they label them. "Cheapest" "Most Convenient"
It gives you a quick idea of what you have to work with.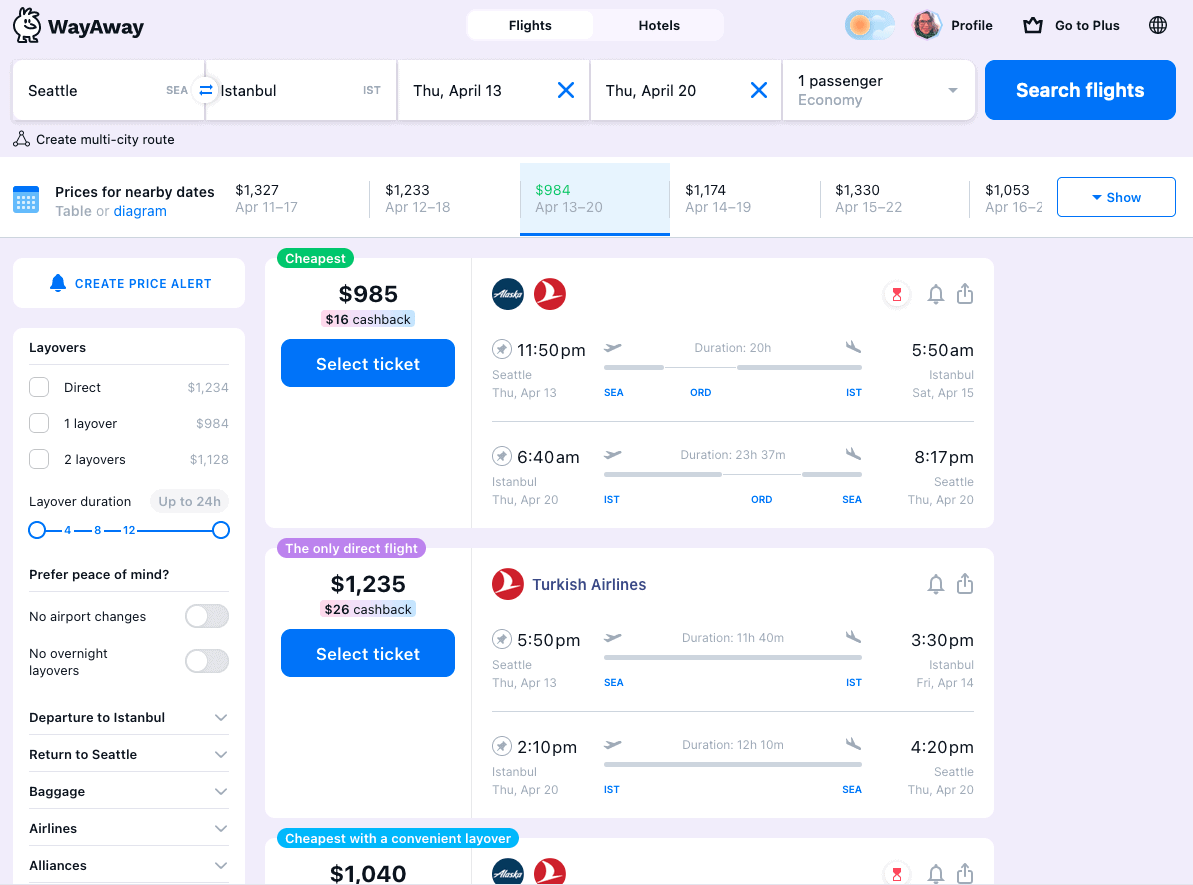 Hotels
For the other features, like hotels, just select where you want to go and when you want to go and it will pop open a new tab with the feature you're booking.
But I am sure you're wondering how you actually get your money back….let's jump to the next section to look at that!
So how does WayAway Plus cashback work?
Right now you can purchase a membership for 50% off the normal price.
I don't know how long that will continue but if you will travel at least a couple of times in the next year, it would be worth it!
You can even score an extra 10% off with my code "artfullyliving" or clicking here.
After purchasing an annual membership, you make bookings with a variety of services using their website. Make sure you do it through the website or you won't get your cashback though.
For instance, Booking.com is one of WayAway's partners.
Of course, you can just go to Booking.com to make your reservation but if you go through WayAway, you will have the same options but you will actually get up to 10% cashback.
It is important to note that this isn't just miles you can redeem or points to be cashed in. It is hard. cold. cash. Well digitally deposited in your account that is.
They will send your bonus through PayPal and you can do with it whatever you want.
Just as a note: while you will get cashback and can use it however you want, there are generally some waiting periods – varying per partner – on when you can cash out.
What kind of cashback bonuses can I expect?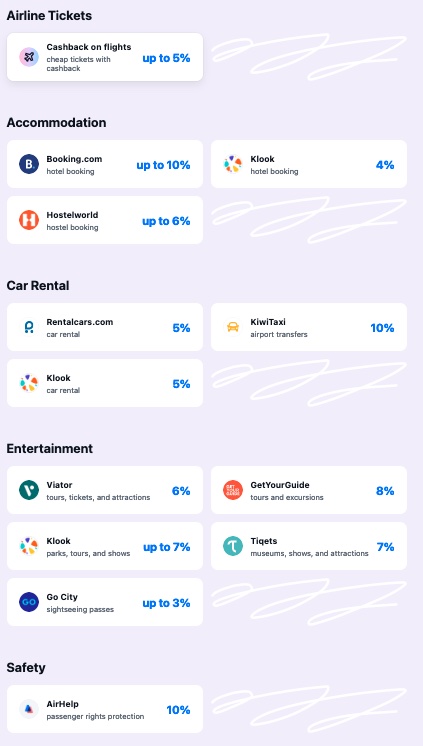 Flights: up to 5%
Booking.com: up to 10%
Klook: 4% for accommodation
Hostelworld: up to 6%
KiwiTaxi: 10%
Klook: 5% for car rental
Viator: 6%
GetYourGuide: 8%
Klook: up to 7%
Tiqets: 7%
GoCity: up to 3%
AirHelp: 10%
WayAway Plus partners with so many different programs, covering the gamut of what you need when you travel!
Multiple of them say "up to" because it depends on where you go.
I noticed that when I was looking at international travel, the cashback bonuses weren't as high of a percentage as they were when looking at domestic flights. Just something to be aware of.
In my mind, this is the one negative thing about this product.
If you're flying domestic, it can rack up quickly. You can also save a lot through the other programs (excursions, cars, etc.) just not as much through international flights.
What I love is that there are options!
If you want a hostel, you can do that but you can also do hotels which are different experiences.
You can rent a car or just hire someone to pick you up.
You can choose who you book your tour or experience with. All. the. options.
You can find out more details about a specific program, including but not limited to, the delay for cashing out as well as a bit of info about that service provider if they are new to you.
Then you just link your PayPal account and cash out when it is ready to go.
How do I make the most of the membership?
If you have used other flight aggregators you may be familiar with this feature but WayAway Plus' price alert service is one of the best features.
If you have some time before your trip, you can even set up multiple dates and it will keep its eyes out for you for all possible routes for your dates.
When you book it all together through the app, you are able to put all the cashback bonuses together and see something quite significant.
Let's take a look at an example of a trip below.
WayAway Plus Insider tips
A cool feature of WayAway Plus is Hidden Gems. Inside this, you can look up major cities. Within Istanbul, for instance, you can see tips from local experts, local favorites, highlights and so much more!
This totally escalates your travel game…travel like a local!
24/7 Customer services
They are the travel experts and are so happy to share all their wisdom with you…24/7.
All you have to do is connect your Facebook account and you have access to experts around the clock.
Note: you must have Messenger on your device in order for it to work.
You can ask them, both on the web and in the app, about everything from the best coffee in Chicago to the best car rental deals.
Offset your Carbon Footprint
Did you know that air travel makes up about 2.5% of all emissions?
If you're into the environment more than you are getting cash back, you can actually send your cashback bonus to Sustainable Travel International.
They send money to specific certified projects that are focused on preserving the environment.
They will even show you how much of an impact your donation will have. And then to make it even better, they will match your donation, doubling it!
Can I see an example of a trip?
Here is an example of how WayAway Plus works on a domestic trip:
Round flight from Boston to Las Vegas for two ($245 x 2) = ~$25 cashback
Round airport transfer for $130 = $13
Hotel for a weekend for $962 = ~$96 cashback
Car rental for $400 = ~$20 cashback
Grand Canyon tour for $238 = ~$14
This comes out to $168 total cashback for just one trip, meaning that users can save over 7% using WayAway Plus!
Who is this good for?
WayAway Plus is great for you if you:
travel for work with any regularity
book travel for you and your family/friends
love to travel often
rent cars when you travel
take excursions or do activities while on vacation
you have a passion for adventure
Who is this not great for?
WayAway Plus might not be great for you if you:
if you only stay in Airbnbs or go camping
don't travel very often
need the cash out to happen immediately – there are waiting periods before you can cash out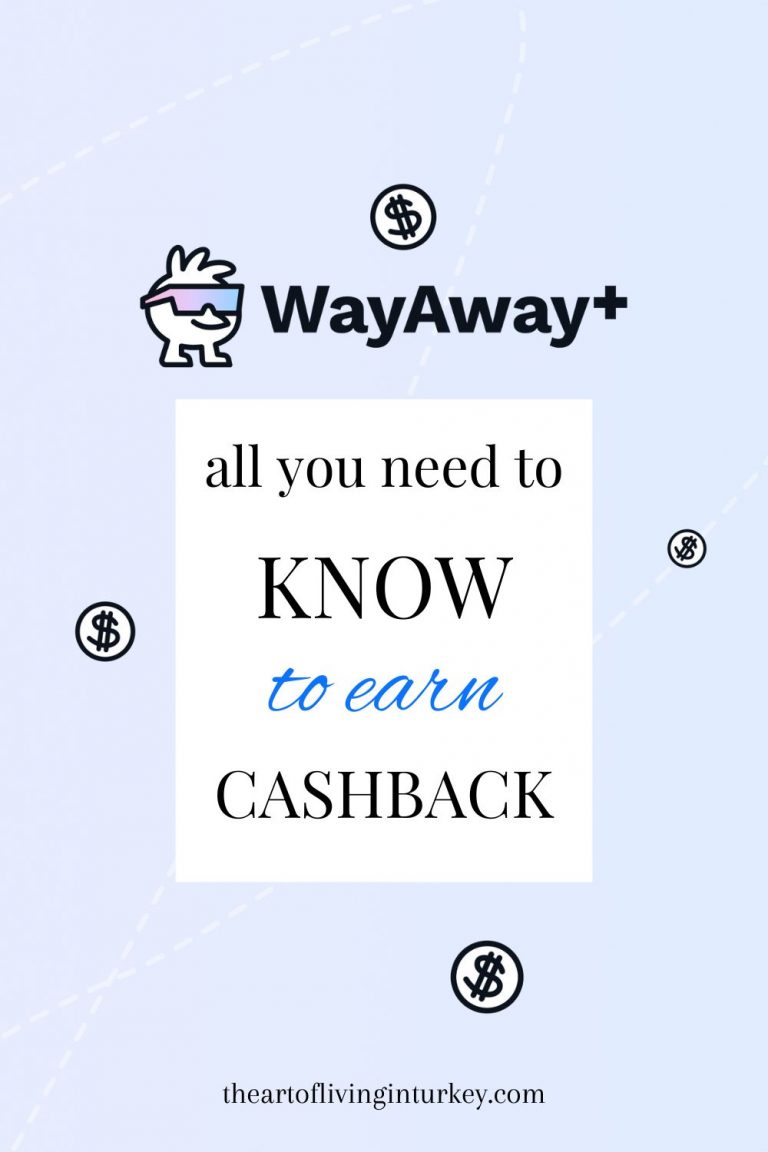 WayAway Plus Pros & Cons
---
Okay. That was a lot of information.
Did it get you as pumped up as it pumped me up?! If you're ready to take the plunge you can buy an annual membership plan at an early-bird price of $49.99.
You can even score an extra 10% off with my code "artfullyliving" or clicking here.
This is less than $5 a month.
If you're ready to put this awesome tool to use in coming to visit Turkey, don't forget to check out my packing travel hacks and a few reasons you should definitely come visit.
Are you ready to try out WayAway Plus? Try it out!
Read more:
Turkey vacation basics
When I plan a trip these are the websites I use. Hope they help you plan your next adventure as well!
FLIGHTS: I am a huge fan of Kayak and WayAaway.
VISAS: You can use the free e-visa portal here but for a few extra dollars you can use iVisa and someone else will handle any issues that may come up.
E-SIM: When I traveled to SE Asia I discovered e-sims and I'm never going back. Airlo has been easy and cheap! Use code "SEP15" to get 15% off on one booking.
TRAVEL INSURANCE: I use TravelInsurance.com for my trips abroad.
CAR RENTAL: I have loved working with Discover Cars when I rent cars in country.
ACCOMMODATION: Find the best Turkey hotel deals on Booking.com.
CITY TOURS & DAY TRIPS: You can browse GetYourGuide's website to find just the tour you're looking for!